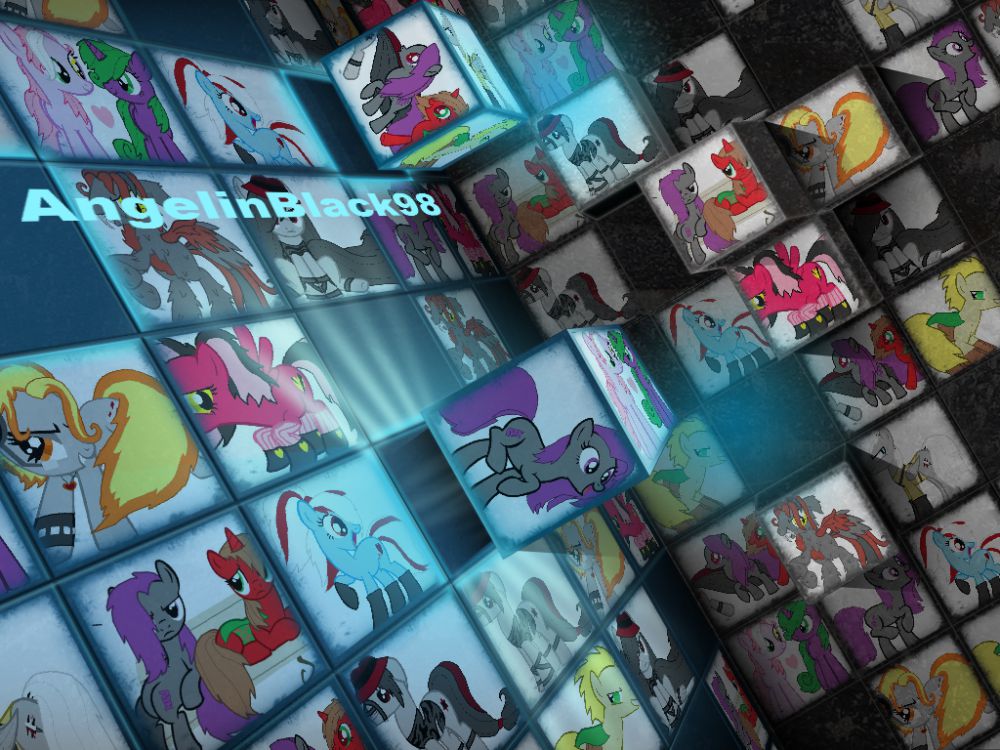 Basic Info
Last Login:
January 8, 2020
Member Since:
March 16, 2013
Membership:
Registered User
About Me
Hello and Welcome to my page. I used to be part of this site a long while ago as a very odd and random user. My old Username used to be InvaderZig. I find it very odd how some one else on this site has that username now, but then again I am happy to return knowing that this site has gone from bad to good in so many amazing ways.

Well, to first give an introduction, I will tell you a little about myself and the reason I was so odd back then on this website.

When I had first joined this site, I enjoyed every friend that I had talked to here, especially my good best friend Chii who is on this site as well. I also had other good friends such as Moona, and BlacknYellow87 that I talked to almost every single day.

Unfortunately, I was banned from this site by my parents due to myself having over-depression by some users on here. I was gone for a year and had went to many councilors for help. To a good finish, they had finally found out that I had Asperger Syndrome, a mild form of Autism that makes me feel & act different than most people.

And I would just like to say to all my DrawingNow friends who I used to have, if you are reading this, I am sorry for the chaos I have caused, and I soon hope that I can make everyone happy with my drawings and short stories.

If you would like to see my videos on How to Draw Ponies and other projects, visit my YouTube Channel I have that helps on every thing you need! And please remember to request me to draw! I take requests and I do hope that I can make peace here on this site. Thank you, DrawingNow, and thank you friends.

Unfortunetly, I am not able to get onto this site very often, so just as a reminder, I am not always online to answer messages and requests. Thank you for understanding.

- Angel In Black
Movies
Unfortunetly, I do watch Television very often, but the 1# movie that I really have ever liked is Frankenweenie.
Music
My Favorite types and styles of music is Heavy Metal & Death Metal. I also listen to Punk Rocki/Pop. Such as...

HEAVY/DEATH METAL:
- Avenged Sevenfold
- Elena Seigman/ Kevin Sherwood
- Slipknot
- KoRn
- Dope (Which is probably a band that you never have heard about before)

- The Offspring
- Sum 41
- Green Day

I also enjoy Vocaloid, Mainly Luka Megurine and Miku Hagane.
I LIKE
However though, I do enjoy many things as well. Starting with the things I enjoy watching and doing, these likes are...
- My Little Pony: Friendship is Magic
- My YouTube Channel (EpicPonyDrawings)
- My XBox LIVE Username (Angel in Biack)
- My Best friends Chii, Gabby, and BnY
Oh! And just note that I am a bigger Edward Richtofen Fan then Chii is. Just sayin'.

I DON'T LIKE
I do not like many things because I have very strong sensitivity in fears. These fears are...

- Ghosts
- Being Hated for my Differences
- Being extremely frustrated
- My Mental Health (Read the "About Me" Section)
- Love and My Ex who completely destroyed the core of my heart
...and much more that is hard to explain unfortunately.
HOBBIES
My Hobbies would have to be:

- Drawing Cartoons (I plan to be a Future Cartoonist)
- Writing (I plan to be a story writer as me second career)
- Playing the Piano
- Singing
BOOKS
I actually am a skilled writer, so I mainly write instead of reading other books. But if I had to choose what my Favorite Books Would Have to Be...

- Sleeping Freshman Never Lie
- Shane
- A Series of Unfortunate Events
- The Twilight Saga