Basic Info
Last Login:
September 6, 2019
Member Since:
August 8, 2008
Membership:
Registered User
About Me
So yeah, about me... My name is Marcellus Barack Bob Bubushka Obama Shen. :D I'm a Uranian from Urania on the planet Uranus. I'm part of the Uranian secret spy government, which no one(except you now) and those within the circle know about. I'm only letting this out into the public because my best friend discovered my secret through the accursed art of guessing and has probably already spilled my secret to her secret government.
I have an Alpaca which I named Castor, and a homeless invisible stalker named Bob. I came to Earth a million years ago, it took me several million to arrive here on my magical Alpaca. Hitler lives in our basement(despite the fact that we don't have the basement), and he's been assisting me in my plot to overrule the world.
I'm living with a batch of unsuspecting humans, whom I've brainwashed into thinking that I'm their firstborn daughter. Well, I hope you've learned a lot about me!
<textarea rows="3" cols="20">
I LIKE
Activities:
Drawing
Writing
Reading
Surfing the web
Chatting with friends
Volunteering
Relaxing
Eating
Walking
Animals/Mythical Beasts:
Blobfish
Alpacas
Penguins
Cats
Bettas
Chimeras
Kappa
Dragons
Create Your Own Sea Kitten at petakids.com
!
FEED ME
I DON'T LIKE
Horrid spelling/grammatical errors (mostly grammatical, no offense to people who aren't the best at spelling etc.)

Dishonesty. Mostly in regards to art-theft or just lying to be a jerk.

Being over-estimated OR underestimated.

Rude, extremely sick-minded/perverted people, who want to share their perversions with the entire world. >_>
HOBBIES
Advertisement: Click the doll to go to my site!
Drawing, obviously, and singing, writing, crashing into things(it's not really a hobby, but I somehow manage to do so against my will), reading, listening to music, going on the computer, walking(whenever I'm outside, I love walking, if I'm inside I'm lazy and just stay inside). Pretty typical hobbies, nothing extraordinary.






BOOKS
So very many...
Skulduggery Pleasant
Cirque du Freak
The Saga of Larten Crepsley
Fairest
The Two Princesses of Bamarre
Howl's Moving Castle
The Hunchback of Notre Dame
The Giver
Beastly
Harry Potter
Eragon
Inkheart
Artemis Fowl
Etc. etc.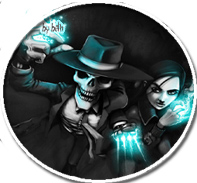 Manga/Anime Finished:
Ludwig Kakumei
Sugar Sugar Rune
Pokemon DP
Death Note
Kaleido Star
Princess Tutu
Kamichama Karin
Rozen Maiden
Parasyte
Heart no Kuni no Alice
Penguin Brothers
Kitchen Princess
Petshop of Horrors
Little Witch's Diary
Sable Prince
A whole ton of one shots
<List very incomplete>
Manga/Anime Currently Reading/Watching:
1/2 Prince
Skip Beat
One Piece
Angel Densetsu
The World Only God Knows
Akuma to Love Song
Are you Alice?
Hanasakeru Seishounen
Bizenghast
Ouran High School Host Club