Basic Info
Last Login:
November 20, 2011
Member Since:
May 15, 2008
Membership:
Registered User
About Me
i travel the world
i've been to Japan about 3 times, in 6th grade, for 6 months i went to school there in Japan. I lived with my aunt and for thanksgiving she took me to China for 5 days. and for the summer i lived in my parents vacation mantion with my dad, in Copan Ruinas,Honduras.
I dress in dark a lot, but im actualy perky and hyper.i have kinda dark brown eyes. if you look in my pupils really hard you'll see that one side is the color of gold. from far away my hair looks black but its really dark brown!!! and yeah im 5'1" sooo im small!!!! ps my b-day is in January!
Get Your Own Quiz!,
More Quizzes
ok, i have a friend who can see ghost(so cool!!!) she looked into my eyes and said that she can see red in them(don't know where in my eyes) and she said that usualy means that i would have some kind of gift!!!! well i hope!!!! if i'm able to smell human pheromones, i can SMELL TRUE LOVE!!!! that would be sooo cool!!! and the people(hopefully guys) that don't have a scent, sould be my true love!!!!!!!!!!!!
WHY I HATE BANNANAS!!!!!
ok its me my mom,aunt,and gran-gran in the car.
my aunt told me to get 5 bannanas.
she gives me $20!!! i go in store, bannanas are 75C!!! i buy bannanas!!! we get home.
my aunt said i bought 4 things of bannanas!!!!!
so we had 20 bannanas, my mom & aunt kept picking on me!!!!!!! i keep saying " Grandma!!!!! thier picking on me!!!!!" she,my gran-gran, just smilling at me!!!!!!!
and thats why i hate BANNANAS!!!!!!!!!!!!!!!!!!!
<table style="border-collapse:collapse;"><tr><td>
</td></tr><tr><td align="center">
</td></tr></table>
Here's one of my BEST friends!!! she is an AWESOME singer and her and her lil sister did this in my friends BEDROOM!!!!
Movies
well, i love Gladiator!!!!
The General who became a Slave.
The Slave who became a Gladiator.
The Gladiator who defied an Empire.

you must watch that movie!! my DAD got me into it! we watched it over 5 times in a row!!!! and it is rated R, thats only because of all the blood. its a 4 star movie too!!! my dads fav part is when Maximus cuts off one guys head off!! i like part of the ending, it makes me sad, but Maximus retuns to his family!!!
i also like anime!! like Death Note!!!
and FMA!!!!
and i cant forget NARUTO!!!!
isn't Garra cute?!?!?!?!?!
Music
i love the song 1,2,3,4 from the Plain White T's!!its a great song, its good for people who are in love(if u ask me!!!! im a mixed-up messed-up crazy person, and i love
[email protected]
[email protected]
I like bos like girls, lady gaga, lonly island, relint k, chemical romance, dave days, and alot more :D oh and me no likie rap and hiphop is okay sometimes :3
I LIKE
Hey ima a christan and i love the color GREEN!!!!
i don't on here as much as i use to :p msg me and i'll reply :] you can also find me at:

YOUTUBE:


TUMBLR:


~~~AND~~~

DEVIANT ART:


CONTACT ME :D haha!!! i really like making faces x]
I DON'T LIKE
people thinking their the best, nor i don't like rude people. o, and i hate bannana's!!!!! i think cheerleaders are anoying, the just yell,and bounce around!!! at school i TRY not to say anything about cheerleaders because my two best friends(one of them is SillySnowballs) are cheerleaders. i dislike bloody movies(except for Gladiator) it grosses me out!!!!!
I dont really like Hannah Montana but this is funny!!!! LMAO!!!!!
this one too
how about u just see my favs at i have a lot!!!!!!!!!! in my favs!!!!!
HOBBIES
Soccer
tennis
swimming
climming trees
playing with my dogs
drawing
watching tv
ping pong
reading vampire books
oh,yeah,and getting mad at my friends at school!!
;P
Flash Toys at WishAFriend.com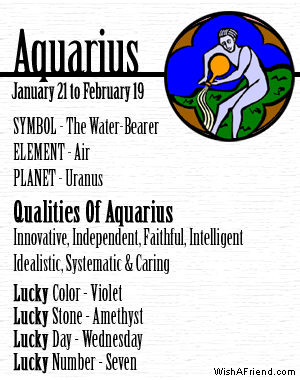 Myspace Zodiac Graphics
BOOKS
manga, to much for me to type.
i like all the House of Night Novles, Blue Blood Novles and the outsiders!!! plus i LOVE reading vampire knight mangas!!!!!!!!!

I read a lot, lets say that.