Basic Info
Last Login:
March 3, 2013
Member Since:
March 10, 2011
Membership:
Registered User
About Me
About Mattise: I love listening to music and being with my friends. I like cupcakes, tacos, and cookies. I play the guitar and like to act.
About Cassidy: I... uhh... I like drawing. I LOVE CATS. I have a lot of them. I'm building up my manga collection
I'm not as boring as I'm making myself sound... IM GOIN TO JAPAN IN 2014!!! YAAAAAAAA!!!!!!!!
Movies
Mattise likes scary movies (Cassidy HATES them), Castle in the Sky, My Neighbor Totoro, Princess Mononoke, The Cat Returns, Porco Rosso, Spirited Away, Grave of the Fireflies, The Girl Who Leapt Through Time and comedies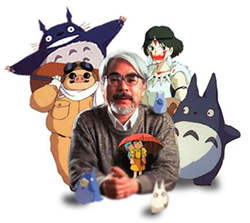 Music
Japanese Music (Soul Eater OST, The Day After Tomorrow), Green Day, U2, NeverShoutNever, Katy Perry, P!nk, The White Stripes, etc
I LIKE
Anime and Manga (Soul Eater, Ouran High School Host Club, Fruits Basket, Bleach, Spice and Wolf etc (I could go on and on)), Japan, Foreign Languages, Pickles, Bagels with Cream Cheese, and being weird, etc.
I DON'T LIKE
Annoying people, people that stink really badly, nosy people, broccoli, poachers(idk), boring books, homework, my language arts teacher, etc
HOBBIES
Drawing, watching anime and reading manga, hanging out with friends, guitar, acting, volleyball, etc
BOOKS
Hunger Games, Virals, Fruits Basket,Shugo Chara, Inuyasha, Wolf's Rain, Fullmetal Alchemist, etc