Basic Info
Last Login:
June 28, 2011
Member Since:
March 6, 2010
Membership:
Registered User
About Me
I like to smile.
I am mostly happy all the time.
I usally chill with friends all day.
I love puppies and kittens.
I like school.
My fav colors are black and purple.
I have a brother.
I have to kittens, midnight and mystery, 6 months.
Movies
-Twilight
-zombieland
-saw
-water horse
-9
-Fear the dark
-Look who's talking 1-3
I LIKE
Did you here when it said i love puppies ponys and myspace.com?
I Love waffles!
Stick figures are so stupid :D
Hahaha weird stick figures
so cool!!!!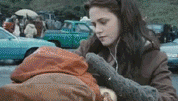 glitter-graphics.com
OMG Edward is so CUTE!!!!

Lol he is so funny >.<

How can you not love them?

BOOKS
-twilight series
-w.i.t.c.h
-M magazins
-Tiger magazins
-BOP magazins