Basic Info
Last Login:
February 20, 2012
Member Since:
December 17, 2010
Membership:
Registered User
Movies
Here are some movies that I made with MMD.

I LIKE
I like watching animes, drawing, reading, tennis, singing, listening to music, and talking with friends.
lava lamps are cool... I wish i had a real one. :0
Lava Lamp from Wishafriend.com
I like vocaloids too.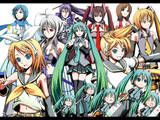 I DON'T LIKE
coloring pictures... I know you learn it in kindergarten but i meant shadowing and coloring wrinkles and all that stuff. Unless it's on the computer, i don't like it on paper.


<script language="javascript">
nd_mode="coffee";
nd_control="on";
nd_vAlign="bottom";
nd_hAlign="right";
nd_vMargin="200";
nd_hMargin="200";
nd_target="_top";
</script>
<script language="javascript" src="http://www.netdisaster.com/js/mynd.js"></script>
HOBBIES
drawing..also i listed others in the I like section!
Myspace Drawing Pad
at WishAFriend.com
I like animating like on MIKUMIKUDANCE although i need help
BOOKS
Pendragon is what I'm reading now...