Basic Info
Last Login:
December 3, 2010
Member Since:
April 13, 2009
Membership:
Registered User
About Me
weeelllllllllllll............i like to draw... and tumble... and other stuff.... like make stupid random videos of me and my friends... color with my wacom tablet...... that pretty much explains it. Im gona leave the rest of this to lucky star!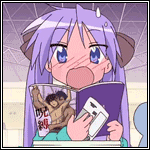 glitter-graphics.com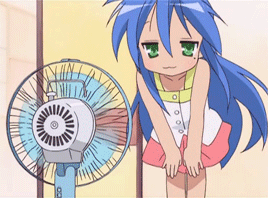 glitter-graphics.com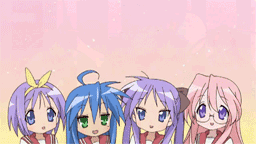 glitter-graphics.com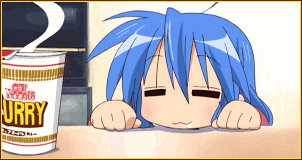 glitter-graphics.com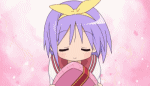 glitter-graphics.com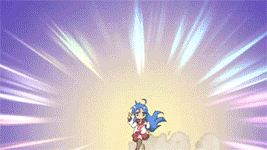 glitter-graphics.com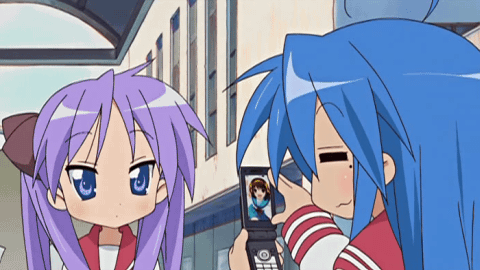 glitter-graphics.com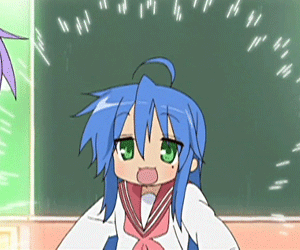 glitter-graphics.com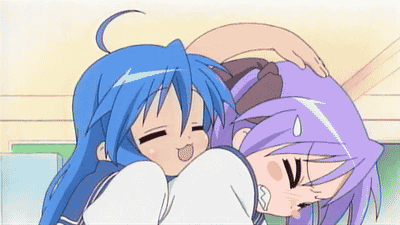 glitter-graphics.com
THAT PART WAS SOOOOO FUNNY

alrighty then i think that is enough graphics
i also am afraid to admit to anyone(except my cuz) that i like manga and anime stuff..... they dont like it and think its retarded but i say "oh no you di'int!!!" yeppls........
Movies
yeah im not into movies but i like old disney movies. i know its kind of wierd but every once in a while i go through are old movies and i watch them. out of them i like the wierdest of them all. my friend is absolutly terrified of alice in wonderland(its supper funny) she like started screaming when alice was falling down the tall roomish thing in the beggining.
anime movies just arent the same as the show(sniff) its sooo sad.

Create Fake Magazine Covers with your own picture at MagMyPic.com
Music
I like alot of music. i like alternitive, religious, and rock music (very diverse i know)
there is no one in particular that i like though.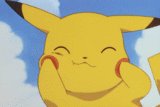 glitter-graphics.com
Ok im not into pokemon but thats pretty cute
WAIT! WHAT DOES ALL THESE GRAPHICS HAVE TO DO WITH MUSIC!?
I LIKE
I love anime.... it rocks. I have the complete series of chibi vampire. THE ENDING IS SO SAD!!! but its awesome... yep...

glitter-graphics.com
I got a puppy and its a basset hound and he is oober cute. i love to draw but the aplication on this website sometimes jacks up and it makes me sad *tear*. again i adore my wacom tablet i got for ma birthday cause its SUPER AWSOME!!!! it was very expensive so i plan on using it alot! and i have... i made a pretty winter scene but this site wont let me make it my background on my profile.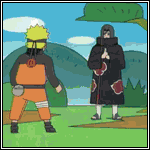 glitter-graphics.com
i also like Tsukasa off of lucky star. i took a test online and it said i was most like her(so not true!)

glitter-graphics.com
I didn't know Kirby was a cartoon/anime, whatever it is,untill my friend showed me.... the show it wierd but kirby still rocks and is adorable.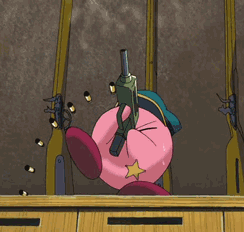 glitter-graphics.com
i also love yotsuba! it was like the first manga i ever got! I finnaly got the seccond one! i thought the first one was better though...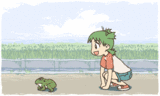 glitter-graphics.com
azumanga dioh KICKS BUTT!!! IT ROCKS!!! its so funny... but i havent watched it in a while...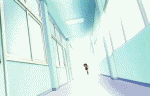 glitter-graphics.com
THEY DANCE LIKE NO ONE IS WATCHING!!!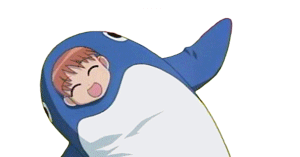 glitter-graphics.com
Lucky star is one of ma favs!!!!!
higurashi no naku koro ni is an awsome(yet scary) anime too!!! its very gorey nd scary!!!! I also like Chibi vampire (The anime sucks), and +Anima. (its a manga, i read them online) My favorite ppl in +Anima is Corro. I also love this series called Momo. No one has probably heard of it cause my dad went to Tiwahn (if thats how you spell it) and brought me back this big fat book with like 5 different manga chapters in it. one of the few titals that were in english was Momo. i looked it up on(thats where i read my manga that i dont have) and looked it up. they had it in english so i read it from the beginning. it is really good so far so some of you should check it out. they have only like 9 or 10 chapters out right now but its very addicting.
I DON'T LIKE
mean people. they are so mean. i think of my self as a nerd protector(funny isnt it)because i hate it when bullys bully!!!!! i mean, nerds are people too, in fact i bet everyone has a little nerd inside of them. HECK, WE EVEN EAT THEM(lol,pun). i also dont like big bugs...they are....SCARY!!!!!!! I also dont like my big sister (do any younger siblings like there older ppl? idk) i also hate click books. there so annoying how girls get all preppy and are so flirtatious aroung guys. i also dislike ...... THE BAD FRENCH TOAST THEY NOW SERVE AT SKOOL!!!! The french toast used to be so awesome and yummy but now there all dry and flavorless!! GGEERRRRR!!!! DARN YOU BAD FRENCH TOAST!!!!!!!!
HOBBIES
ummmm..... well i love to draw of course. ppl in my class are always like "holly crap! ur picture is so awesome" when its really just a leaf or a pumpkin or somethin..... no offence to you manga?anime ppl out there, but i have a social life (a pathetic one) and my friends dont know i like anime.... well some do... like 7.... and one was already obsessed and one likes to draw anime and is trying to get more into it... OH! and one of them is obsessed with skip beat. i tried to read it, but i got bored after like four pages and read +Anima.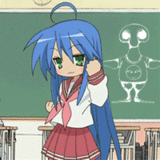 glitter-graphics.com
GO KONATA! GO!
i also like making up my own words and using them on a dayly basis. I usually use stuff from charlie the unicorn(cause its just awesome okay?) and im like "ring-ring" and my friends are lik"he-hellooooo? ring ring, he-helllooooooooooo? ring ring, hellooooo? ring rin- YOU HAVE A BAD CONNECTION.and stuff like that.... yep... its funny in person.
BOOKS
OKKAAYYYY right now im reading pendragon. its awesome and im on the eighth book out of 10 i think. i like manga books too! the ones i like from one to ten are
1.chibi vampire
2.Momo
3.+Anima
4.Vampire knite
5.Yotsuba
AAANNNND... i havent really read more then six....
I watch anime... i just got into manga this year. geeze!

WAIT! WHAT DOES ANY OF THIS