I log on to my profile and see i have two new messages, i click the inbox, message one: Group invitation, message two: 
take a look for yourself.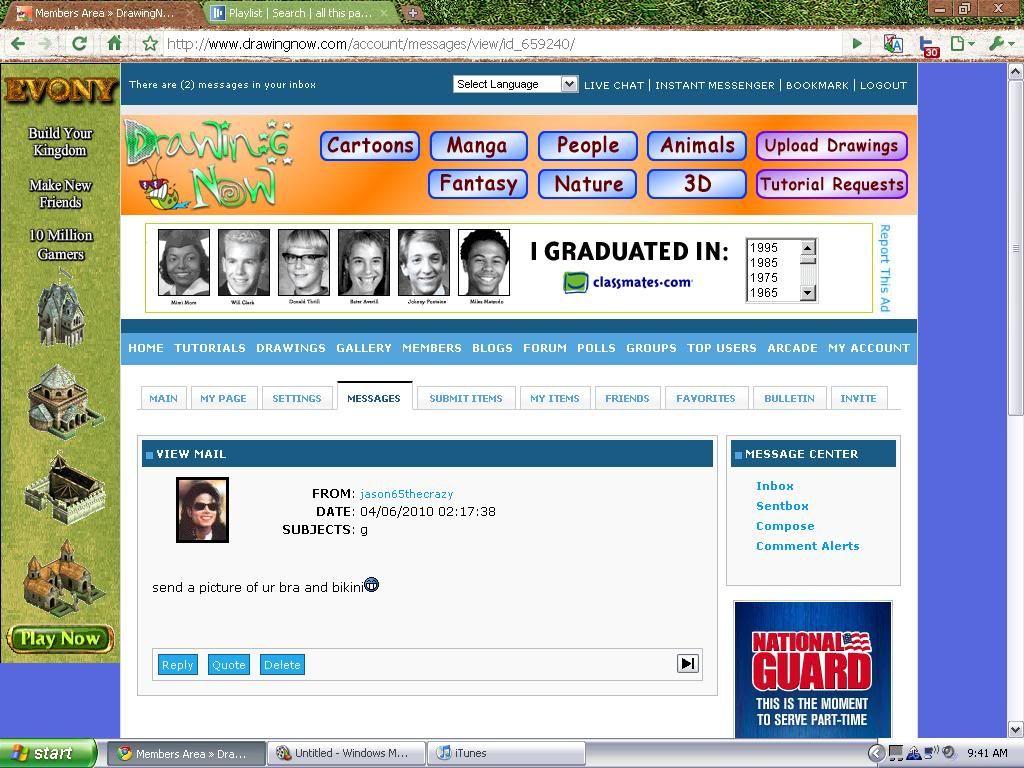 if it does not show here is the link:
This IS harassment. If jason65thecrazy has sent you a message like this please say so below, we do not need pedophiles on Drawing Now.
All times are GMT. The time now is 5:02 am.