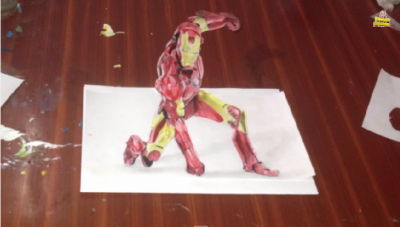 i need ur voice
hi everyone as my first post in this forum, i wish i can read ur opinion guys about the pic and the video in the comment , i draw this 3d iron man using faber castel color pencils and hb pencil 0.5 also white pastel faber castell pencil i done it in about 1 hour 13 hour to upload it to youtube ,if u guys want to try and draw like this pic just pause the video and try to follow me and draw step by step the same shape, and u will draw the exact same , help me with ur opinions,like do u think guys i can get 100.000 subscribe in a year ? what i should do to develop my hobby??
thanks guys i hope u like the draw and thanks for any kind of help
Last update on November 23, 3:26 am by lonelysib.
All times are GMT. The time now is 3:30 am.