Basic Info
Last Login:
August 12, 2012
Member Since:
May 15, 2008
Membership:
Registered User
About Me
Well I am american but i come frome an mexican family...so if ur rasist and hate mexicans u can go "##%&%/ and if u dont like it then say it in my face.
Im 16.I like living my life as a teen and il enjoy it. Yes I am an frekin rocker and so what??
I dont have a great spelling scence so pay atention to what i write to u.
i was trying to write Hacking or something like it.
Well i live in/on the frontier think so lol.
Well i have 4 great friends
1-Alan or u might know him as wolfy or something like that, dont mess with him or u will get a litle peace of me.
2-Aly, yea her...shes cool she was one if my first mates so thats what makes her special. dont mess with her either.
3- Selena- She was other of the first friends i made thinkso yea i remember she tryed to speach spanish, she sayes its hard but she speaks like 7 other leguages!!!!!!!!!!!!!!!!!!!!!!!!
4-Cassy, Well Cassy she is my imaginary sister haha
yea she is Selenas best friend well they have to be scence they r neighbors or something like that
yea so dont mes with none of them or ull see
lol.
Movies
as* long as its good illl see it :D


________________________________________________________________________________________________________________________________________________________________________________________________________________________________________________________________________________________________________________________________________________________________________________________________________________________________________________________________________________________________________________________________________________________________________________________________________________________________________________________________________________________________________________________________________________________________________________________________________________________________7¢´¶¶¶¶¶¶$øøøøø$øøøø$øø$ø$$$øø¶¶øøø¶øø$ø$ø¶¶¶7´
´´o¶¶¶¶$¶¶¶¶¶¶¶$ø$øø$$ø$¶ø$øøø¶¶øø$¶¶$øøøø$ø$¶¶¶
´´¢ø¶¶¶$¶$$¶$øøøøøø$$øø¶øø$øø¶¶¶ø¶¶¶¶¶¶$$$øøø$$¶
7¶¶$¶¶$$$$$¶$¶¶¶¶¶ø$øø¶¶ø$øø¶¶7¶¶o1´´7$¶¶¶¶$øøø
´´¢¶¶¶$$$$$$¶¶¶¶øøø$ø¶¶øøøø¶¶¢ø¶øo111´´´´7¶¶¶¶¶ø
´´´ø¶¶$¶¶$$¶¶¶ø¢øø¶¢¶¶ø$øø¶¶¶´¶¶7¢´771117´´´o¶¶ø
´´´o¶¶¶¶$$¶¶øøøøøøøø¶¶¢¶¢¶¶¶1´¶oo717´7¶$$¶¢´´´¶ø
´´´´´´¶¶¶¶$øø¶¶¶¶¶ø¶¶$ø¶ø¶¶¶¶¶¶o7´´´¶$ø´´¶1o77¶ø
´´´´´´´´¶¶¶¶¶¶´´´¶¶¶¶ø$¶$¶¶´7¶o¢¶¶¶¢´´7¢$ø´7´¶¶ø
´´´´´´´´´$¶¶ø´771¶¶$¶ø¶¶¶¶¶´´¶ø´´´1¶¶¶$´´´´o´¶¶ø
´´´´´´´´o¶¶¶´´1´$¶¶$¶$¶ø¶¶¶¶¶¶ø¶¶¶ø´´´¶¶¶o´´´¶¶¢
´´´´´´´´1¶¶¶´´$1¶¶¶$$¶¶´¶¶´¶¢´´´11´11´´´´¢¶oø¶¶ø
´7o´´´´¶¶¶¶¶´´´´¶¢¶$$¶¶´¶´´´´´1´´´111´7¶¶øoø¶¶¶ø
´´¶¶¶¶¶¶¶¶$¶¶¶´´¶¢¶$¶¶¶´¶´´1111111111´¶¶¶1o1¶¶¶¢
´´´´¶¶¶¶¶$$¶¶¶¶¶7ø¶¶¶ø¶´¶´17111111111´o7´´´¶¶¶¶$
´´´´´´1¶¶$¶¶ø¶¶$´$¶¶$7$´´´1111111´´´´´o´´´¶¶¶$¶$
´´´´´´´¶¶¶¶¶¶¶¶´´o¶¶17¶´´111111117$¶øøo7´o77¶¶¶¶
´´´´´´¶¶1´¶$$¶¶´´´¶¶´o¶7´11111111´´oo1´´7¶´¶¶$¶¶
´´´´´´´´´´¶¶$¶¶´o´¶¶´´7´1´´71117øoø´´´11¶1´¶¶¶¶¶
´´´´´´¶¶¶¶¶¶$¶¶¶¶¶¶¶¶¶¶ø¢´´´´´111´´71177´´7¶¶¶o¶
´´´´´´¶¶¶$$$¶$$¶$$¶$$¶¶¶¶¶¶ø´´´´´1117ø1´´´7¶¶´$¶
´´´´´´¶¶$$$$¶$$$¶$$$$$$$¶$¶¶¶¶¶7´´´1´´´´´´¶¶´´¶ø
´´´´´´¶¶¶$$¶¶¶$¶¶$$$$$$$¶¶¶¶øø¶¶¶¶´´´´´´´
Music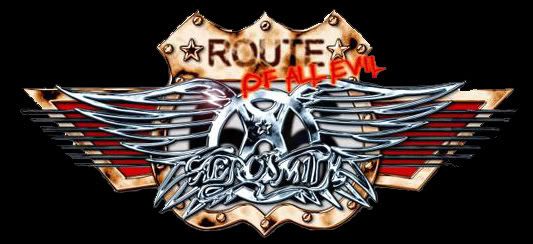 ________________________________________________________________________________________________________________________________________________________________________________________________________________________________________________________________________________________________________________________________________________________________________________________________________________________________________________________________________________________________________________________________________________________________________________________________________________________________________________________________________________________________________________________________________________________________________________________________________________________________´´´´´´´´´´´´´´´´´´´´´´´´´´´´´´´´´´´´´´´´´´´´´´
´´´´´´´´´´´´´´´´´´´´ ?$$$$$$$?´´´´´´´´´´´´´´´´
´´´´´´´´´´´´´´´´´ $$$$$$$$$$$$$$ ´´´____´´´´´´
´´´´´´´´´´´´´´´´ $$$$? **$$$$$$$$$$$$$$$$$_´´´
´´´´ ?$$$$$$$$_ $$$$$$$$ $$$$$$$$$$$$$$$$$$_´
´´_$$$$$$$$$$$$$_ $$$$$$$ $$$$$$*_$$$$$$$$$$$
$$$$$$$$$$$$$$$$$_ ***_$$$$$$$ $$$$$$ $$$$$$$ ´
´´´´´ *$$$$$$$$$$$$$$$$$$$$$$$$ $$$$$$$$$$$$*
´´´´´´ $$$$* _$$$$$$$$$$$$$$$$_ *$$$$$$$$* ´´
´´´´´´´ *$$ $$$$$$$$$$$$$$$$$$$$$$$$__*** ´´´´
´´´´´´´´ * $$$$$$$$$$$$$$$$$$$$$$$$$ ´´´´´´´´
´´´´´´´´´´´´ *$$$$$$$$* ´ *$$$$$$$* ´´´´´´´´´´
´´´´´´´´´´´´´´ ´´´´´´´´´´´´´´´´
I LIKE
well, obviusly i like girls lol
umm music is my life, i like hearing ppl qhen there sad so u know who to look for :D
i like to make ppl laugh, i like when ppl acts like there self
i like laughing
HOBBIES
my hobbies, hmm nice q´, umm well anime, play football, soccer, basqquetball, well actually any sport, and some other stuff





________________________________________________________________________________________________________________________________________________________________________________________________________________________________________________________________________________________________________________________________________________________________________________________________________________________________________________________________________________________________________________________________________________________________________________________________________________________________________________________________________________________________________________________________________________________________________________________________________________________________´´´$´´´´$´´´$$´´´$$´´´$$´´´´´´$$´´´´´´´´$$´$$´$$
´´$$´´´$$´´´$$´´$$´´´´$$$´´´´´$$$´´´´´$$$$´$$$$
´´$$$´$$$´´$$$´$$$$´´$$$$´´´´$$$$´´´$$$$´´´$$$$
´´´$$$$$$$´$$$´´$$$$´$$$$´´´´$$$$´´$$$$$´´´$$$$
´´´´$$$$$$´$$$$´$$$$$$$$´´´$$$$´$$$$$$´´´´$$$$$
´´´´´$$$$$$$$$$$$$$$$$$$$$$$$$$$$$$$$$$$$$$$$$
´´´´´´´´$$$$$$$$$$$$$$$$$$$$$$$$$$$$$$$$$$$
´´´´´´´´´´´´´´´´´$$$$$$$$$$$$$$$$$$$$$$
´´´´´´´´´´´´´´´´´´´´´$$$$$$$$
´´´´´´´´´´´´´´´´´´´´$$$$$$$$$$´´$$$$
´´´´´´´´´´/$$´´´´$$$/$$$$$$$$$$$$$$
´´´´´´´´´´/$$$´$$$$/$$$$$$$$$$$´´$$
´´´´´´´´´´/$$$$$$$/$$$$$´´$$$$$´´$$
´´´´´´´´´´//$$$$$$$$$$$´$´´´´$$´´´$$
´´´´´´´´´$$´$.$$./$$$,´´$$´´´´´´´´´´$$
´´´´´´´´$$´´´$$$$$$,´´´´´$$´´´´´´´´$$$
´´´´´´$$$´´´´$$$$$´´´´´´´$$
´´´´´´´´´´´´´´$$$´´´´´´´´$$






________________________________________________________________________________________________________________________________________________________________________________________________________________________________________________________________________________________________________________________________________________________________________________________________________________________________________________________________________________________________________________________________________________________________________________________________________________________________________________________________________________________________________________________________________________________________________________________________________________________________´´´´´´´´´´´´´´¶¶øøøo´
´´´´´´´´´´´´´o¶o$øøø´
´´´´´´´´´´´´´$ø¢¶oø¶7´
´´´´´´´´´´´´ø¶øø¶¢oº7´
´´´´´´´´´´´´7ø77o$´
´´´´´´´´´´´´´´ø¶¶¶´
´´´´´´´´´´´´´´¶¶$¶´
´´´´´´´´´´´´´´$ø¶¶´
´´´´´´´´´´´´´´¶¶$¶´
´´´´´´´´´´´´´´¶øø¶´
´´´´´´´´´´´´´´¶¢¶¶´
´´´´´´´´´´´´´´¶¢$¶´
´´´´´´´´´´´´´1¶¢¶¶´
´´´´´´´´´´´´´1¶¢¶¶´
´´´´´´´´´´´´´ø¶o¶¶¢´
´ø¶¶¶¶´´´´´´´ø¶7¶¶$´
´¶¶$¶¶´´´´´´´$¶o¶$$´
´¶¶øø¶´´´´´´´ø¶ø¶¶¶´
´¶¶øø¶¶´´´´´´¢$¢¶¶ø´
´ø¶$ø$¶¢´´´´´$¶oø¶¶´
´1¶¶øø¶¶o´´´´oøo¶¶¶´´´´´´$¶¶¶ø´
´´¶¶øøø¶¶¶¶¶¶$øo$ø¶´´´´´ø¶7´ø¶´
´´´¶¶ø$¶´¢¶¶¶¶¶1¶¶¶´´´´´¶¶´´¶¶´
´´´ø¶$$¶´´´´´ø$o¶$¶´´´´¶¶o´´¶o´
´´´´¶¶$¶¶´´´´¶¶$¶¶¶¶¶¶¶¶´´´7¶´
´´´´´¶¶$¶o´´´1777177¢o1´´´´¶o´
´´´´´´¶ø¶¶´´77´´o´´´´´´´´´¶¶´
´´´´´´¶ø$¶$1¶¶¶¶¶¶¶¶71´´´¶¶´
´´´´´´¶øø¶¢´´´´´´´´´´´´´´¶¶´
´´´´´1¶øø¶¶´¶¶¶¶¶¶¶¶7´´´´¶o´
´´´´7¶¶ø$¶´´oøøø¶¶¶¶´´´7´¶o´
´´´o¶¶øø¶¶´´øø´´´´´´´´1ø$¶¶o´
´´1¶¶øø¶¶o´1¶¶¶¶¶¶¶¶1´´´´¶ø¶¶´
´´¶¶øøø¶ø´´´´´´´$$¶¶´´´´´´´´¶¶´
´ø¶$øø$¶´´´´17´´7´´´´´´´´´´´7¶ø´
´¶¶øøø$¶´´´´´o1´o´11´´´´´´´´´¶¶´
´¶¶øøøø¶ø´´´´´´´1´´´´´´´´´´´´7¶´
´¶¶øøøø$¶¶¶¶¶¶¶¶¶¶¶¶¶¶¶¶¶7´´´´¶´
´¶¶øøøøøøøøø$$$ø$$$ø$øø¶¶¶ø´´´¶
´ø¶¶øøøøøøø$$¢ø$¶1¶$$¶ø¶1$¶¶7$¶´
´´ø¶¶¶$øøøø$øø¶¢¶oø$$$ø$o¶¶¶¶´
BOOKS
im not a fan of books but ived read some of the twilight books, angels and demonds, don quiote de la mancha, and anna frank.
_______________________________________________________________________________________________________________________________________________________________________________________________________________________________________________________________________________________________________________________________________________________________________________________________________________________________________________________________________________________________________________________________________________________________________________________________________________________________________________________________________________________________________________________________________________________________________________________________________________________________________________________________________________________________________________________________________________________________________________________________________________________________________
__________$$$´´´´´$$$´´´´´´´´$$$__________
________$$´´´´$$$$´´´´´´´´´´´´´´$$________
______$$´´´$$$$$´´´´´´´´´´´´´´´´´´$$______
_____$´´$$$$$´´´´´´´´´´´´´´´´´´´´´´´$_____
___$$´´$$$$$´´´´´´´´´´´´´´´´´´´´´´´´´$$___
___$$´$$$$$$$´´´´´´´´´´´´´´´´´$$$$$$´$$___
__$$´´$$$$$$$$$$$´´´´´´´´$$$$$$$$$$$$´$$__
_$´´´´$$$$$$$$$$$$$$$$$$$$$$$$$$$$$$$$´´$_
_$$´´´´´$$$$$$$$$$$´´´´$$$$$$$$$$$$$$$´$$_
_$$´´´´´´´$$$$$$$´´´´´´´´$$$$$$$´´$$$$´$$_
_$´´´´´´´´´´$$$$´´´´´´´´´´$$$$´´´´$$$$´´$_
_$´´´´´´´´´´´$$$´´´´´´´´´´$$$´´´´´$$$´´´$_
_$´´´´´´´´´´´´´´$´´´´´´´´$´´´´´´´´$$$´´´$_
_$$´´´´´$´´´´´´´$$$´´´´$$$´´´´´´´´$$´´´$$_
__$´´´´´$$´´´´´´$$$$$$$$$$´´´´´´´$$´´´´$__
__$$´´´´$$´´´´´´´$$$$$$$$´´´´´´´$$´´´´$$__
___$$´´´´$$$´´´´´$$$$$$$$´´´´´´$$´´´´$$___
____$´´´´´$$$´´´´$$$$$$$$´´´´´$´´´´´´$____
_____$´´´´´$$$$´´´$$$$$$´´´´´´´´´´´´$_____
______$$´´´´$$$$$$$$$$$$´´´´´´´´´´$$______
________$$´´´´$$$$$$$$$´´´´´´´´´$$________
__________$$$´´´$$$$$$´´´´´´´$$$__________
_____________$$$$$´$$´´´$$$$$_____________
___________________$$$$___________________