25,522
June 28, 2016 (Added)
0 (Comments)
Explore our simple steps and make a good horse drawing today. That is aside from the easy steps of t...
Show More
Show Less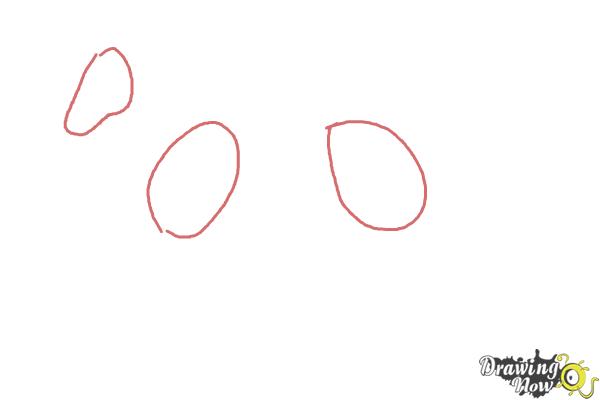 Step 1 - Start your drawing with a pencil and draw two ovals tilted toward each other and another smaller shape for the horse head on the left. The distance between the oval shapes is the same width as the oval.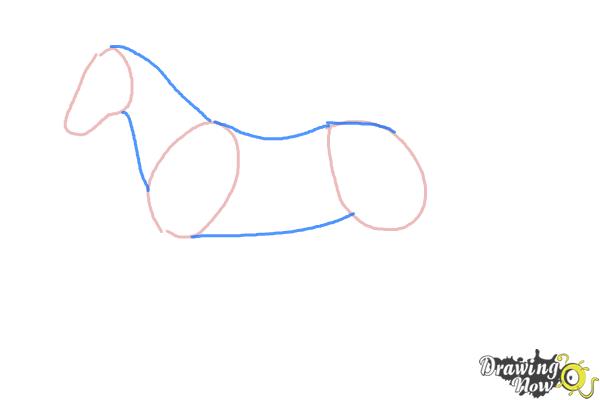 Step 2 - Connect the ovals and the head shape we drew before using curved lines. Couple of things to keep in mind, the horse's neck is getting wider toward the bottom and the body curved line is touching third of the oval shape height on the right side.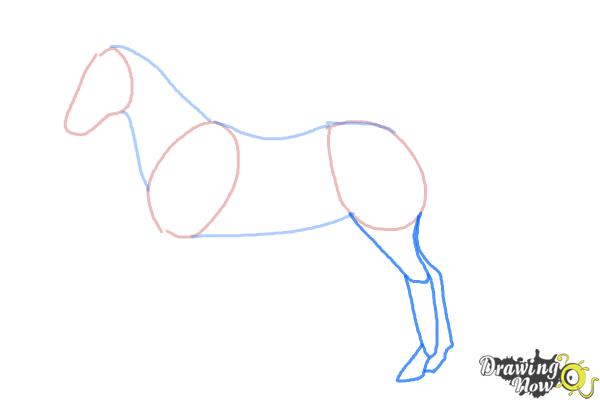 Step 3 - Draw the horse's rear legs, divide the closer leg to three parts, start from the top and draw two curved lines from the oval, now add an elongated shape for the middle part of the leg and add a rounded rectangle for the hoof. Draw on the right the other leg parallel to the leg we just drew.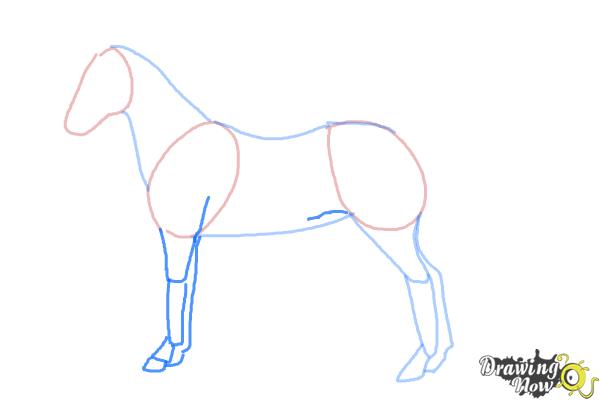 Step 4 - Use the same drawing technique for the front legs, start from the top but this time divide the leg to 4 parts, notice that at the bottom we are drawing two small rectangles instead of one. Draw the other leg on the right side.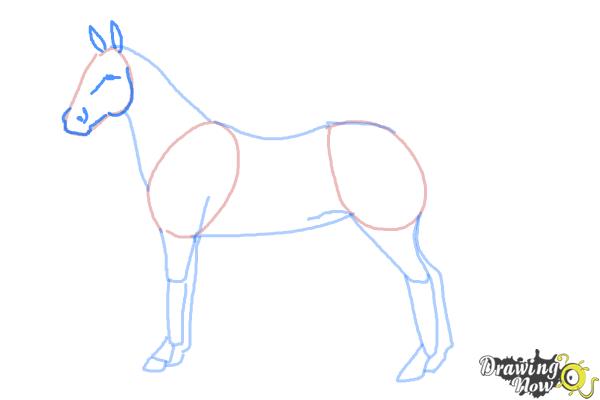 Step 5 - Draw the horse's jaw line and mouth, add another two small rounded lines for the nostrils and add two oval shapes with a pointy end for the ears.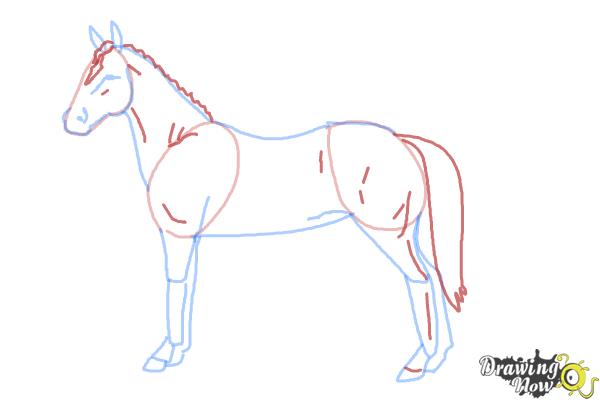 Step 6 - Draw the horse's mane between the ears and at the back part of his neck, draw the tail and add a few lines on his leg and body (we will use them after to draw his muscles).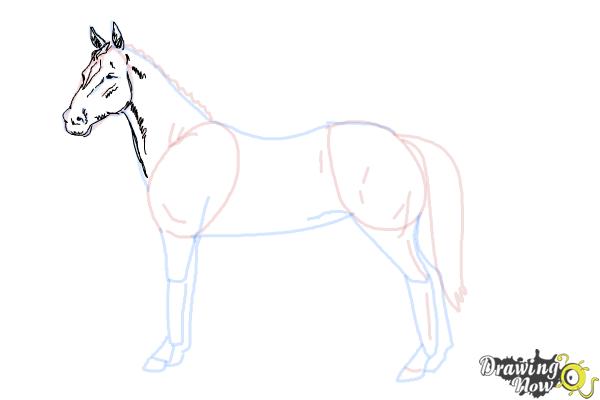 Step 7 - Draw with your marker or pen the horse's face, you can start drawing the outer shape and add more details inside. If you find this step difficult you can also watch 'Step 7' in the video above to see exactly the order of drawing and how we drew the eyes and the fine details.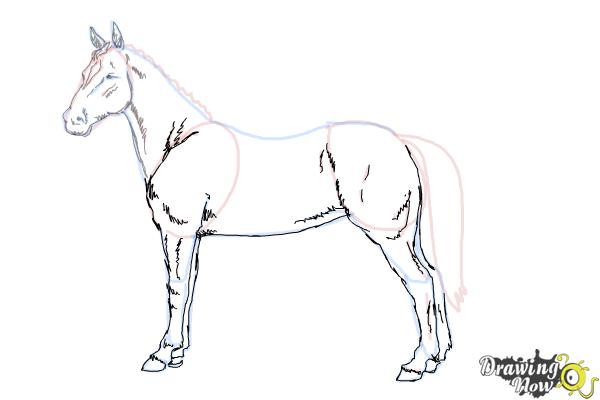 Step 8 - Follow your pencil guidelines to draw the legs, again here draw the outer shape of the legs first and after use a jagged line to add more details and to draw the muscles.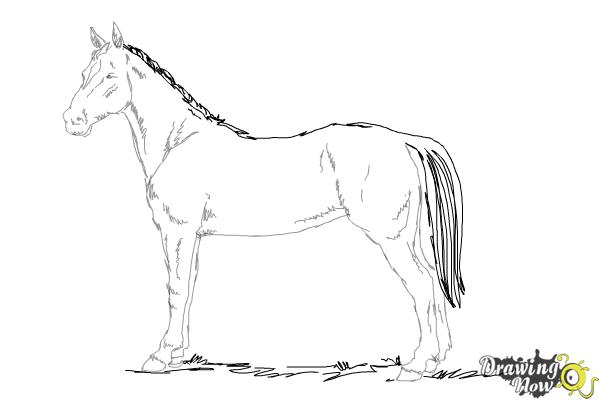 Step 9 - Draw the horse's mane, his back and draw a few strait lines for his tail. You can add a jagged line at the bottom to show the horse is standing on grass. That's it you're done :)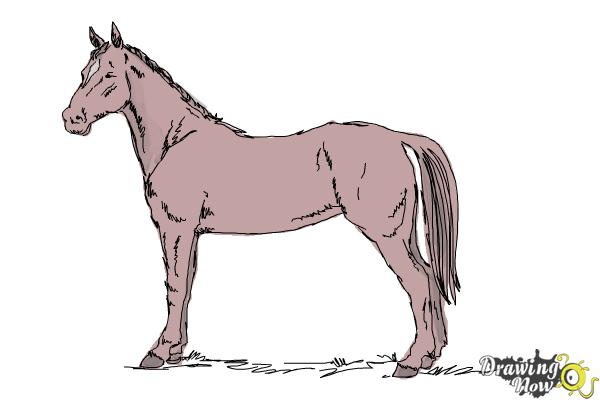 Step 10 - Color your drawing, you can add some shading on the left side of his neck, at the legs on the right and between the lines of his tail.