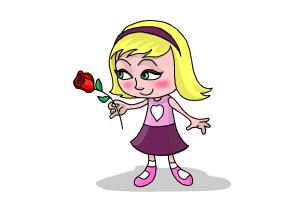 43,989
July 24, 2016 (Added)
0 (Comments)
This is your day! Take time to go through on our steps on how to draw a little girl step by step. It...
Show More
Show Less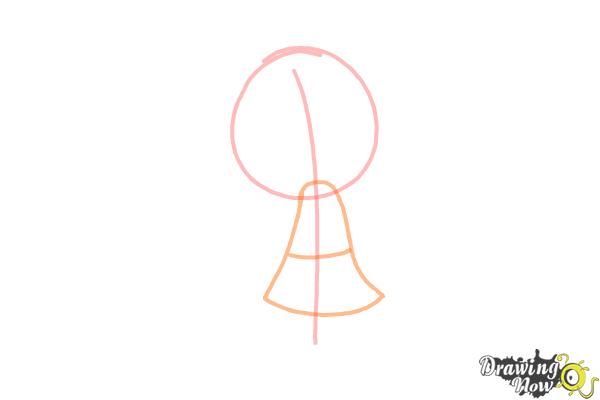 Step 1 - We're going to start our drawing with some guidelines, if you prefer to draw without you can jump ahead to step 4. Draw a vertical line a big circle and a bell shape for the body.
Step 2 - Sketch the basic shape of the legs and arms, notice that one hand is open and the other is closed.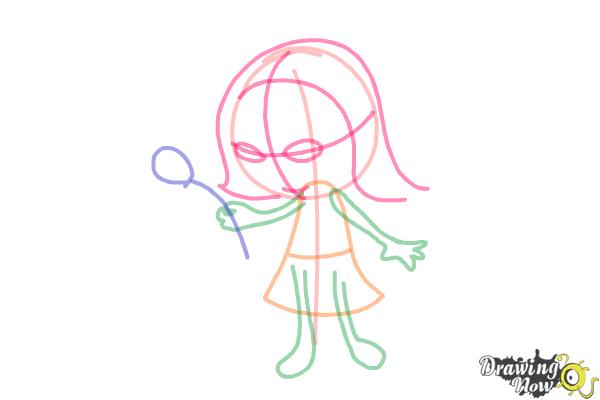 Step 3 - Draw a line for the rose's stem she's holding with her left hand and a circle at the end of the line.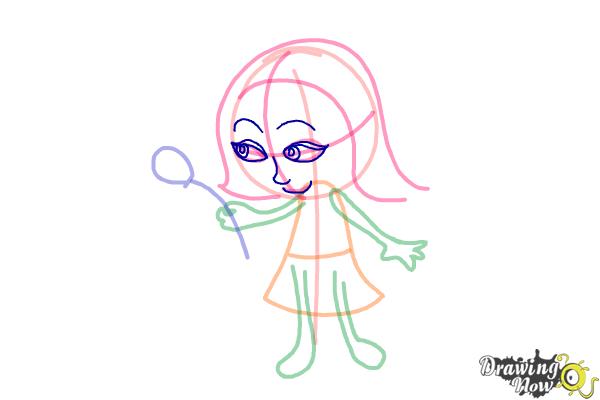 Step 4 - Now we're going to draw the facial features, draw two eyes with small circles on the left side for her pupils, add the nose, mouth and the eyebrows.
Step 5 - Sketch the shape of her hair using jagged line for the front part and add a ribbon on her hair.
Step 6 - Draw the shape of her dress and add a heart at the center, continue drawing her arm and hand, notice the shape and position of the fingers.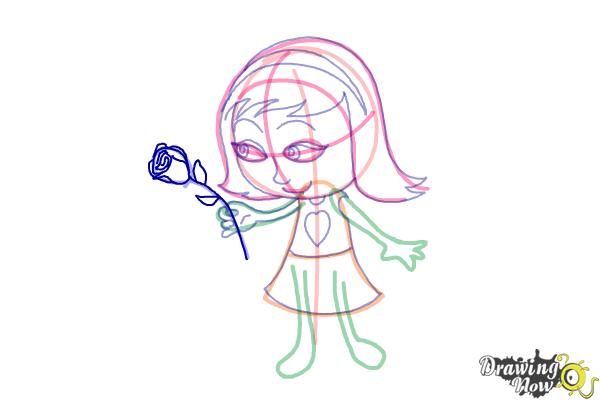 Step 7 - Draw the rose she's holding, if you are not sure how to draw the rose you can find this tutorial on our website How to Draw a Rose to help you with.
Step 8 - Draw her other arm and fingers, this time the hand is open. Continue drawing her legs and two ovals for her shoes.
Step 9 - You can trace your drawing with a black marker and erase the pencil after if you used one.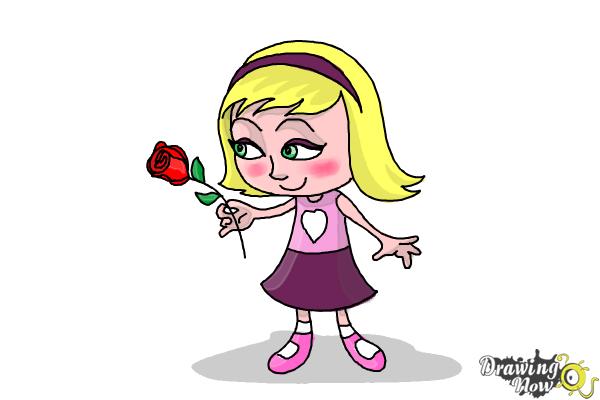 Step 10 - Great job! Color your drawing and share it with your friends.