73,595
August 12, 2016 (Added)
2 (Comments)
I would like to present to you the steps by step guide on how to draw cotton candy. Cotton candy has...
Show More
Show Less

Step 1 - Start your drawing with two diagonal lines and two big egg shapes over the lines.
Step 2 - Draw the cones just below the big egg shapes we drew before and add a few diagonal lines inside each cone.
Step 3 - Add wavy lines around and inside to give your cotton candy a cloud like shape.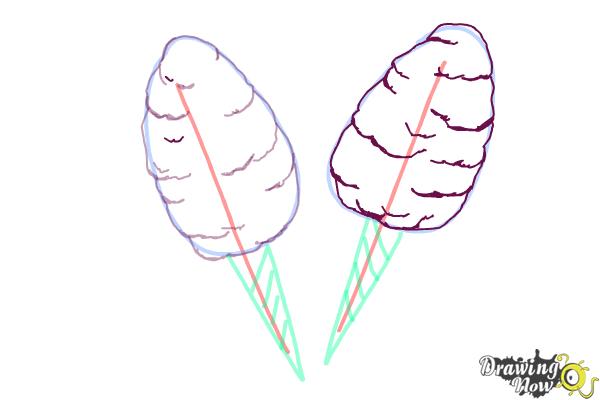 Step 4 - Do the same with the one on the right, keep drawing more wavy lines.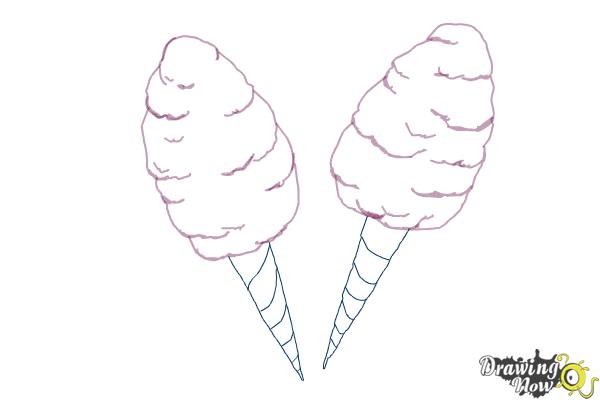 Step 5 - Follow the cones lines with a black marker or pen, you can erase the pencil lines after.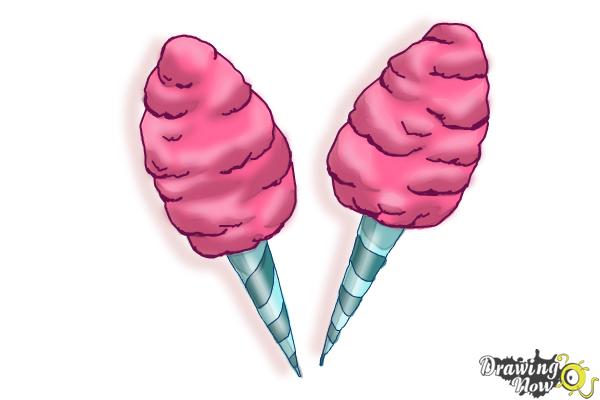 Step 6 - To give your drawing a realistic look use three shades of pink and color the cone with a bright color in the middle.