431,615
July 21, 2016 (Added)
5 (Comments)
It is high time that you will know the easy-access steps on our site for the module how to draw a sk...
Show More
Show Less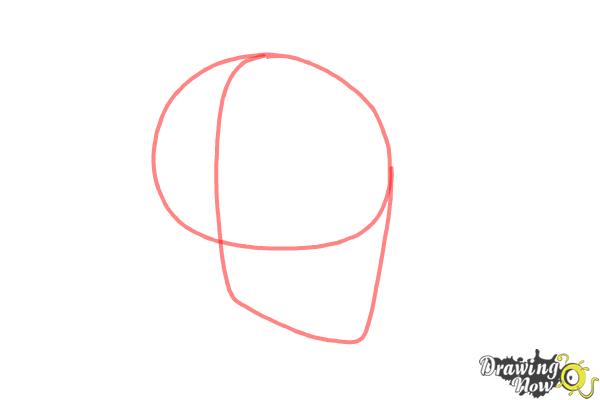 Step 1 - We are going to start drawing the skull with an oval shape for the upper part of the head and a rounded rectangle for the jaw line.
Step 2 - Draw a vertical line close to the right side and a horizontal line at the lower part of the oval.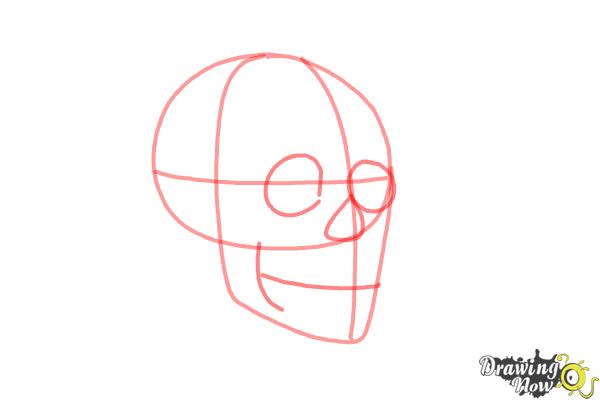 Step 3 - Add two circles for the eyes and a rounded triangle for the nose, close to the right eye. Keep drawing the mouth with a horizontal line and a curved line on the left.
Step 4 - You can now start drawing with a marker or a darker pencil, draw the eys and the nose, notice that the eyes are not totally round and the nose looks like an upside down "V" shape.
Step 5 - Draw a small curved line next to the right eye and keep drawing the outline of the skull, then draw a wavy line the same height as the nose on the left side.
Step 6 - Add more details to the skull on the right for the chick, on the nose and next to the eye on the left.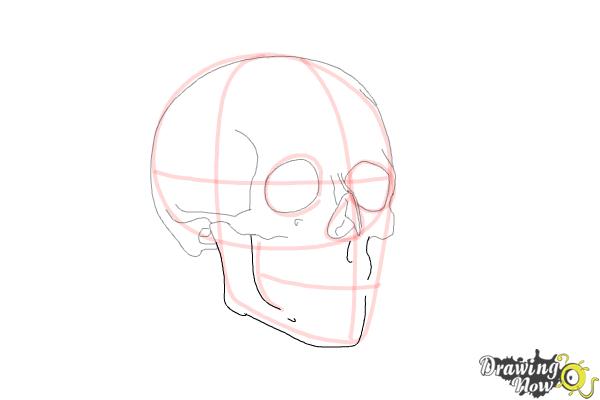 Step 7 - Draw the skull's jaw shape, notice that lines are not connecting on the right side.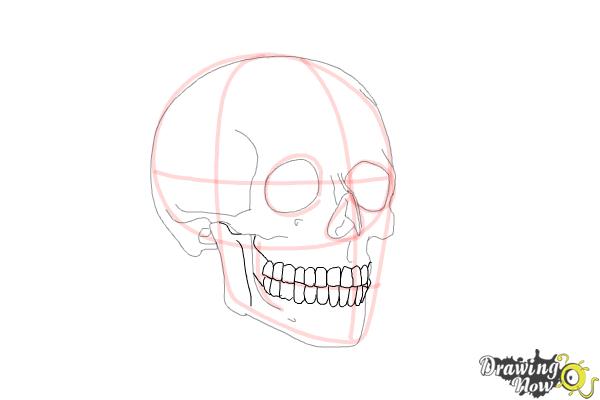 Step 8 - Add the teeth, start with one tooth and follow the guideline we drew before, the shape and size of the teeth doesn't need to be exactly the same.
Step 9 - Time to add some shading, you can use the pencil softly and put more pressure for the darker parts.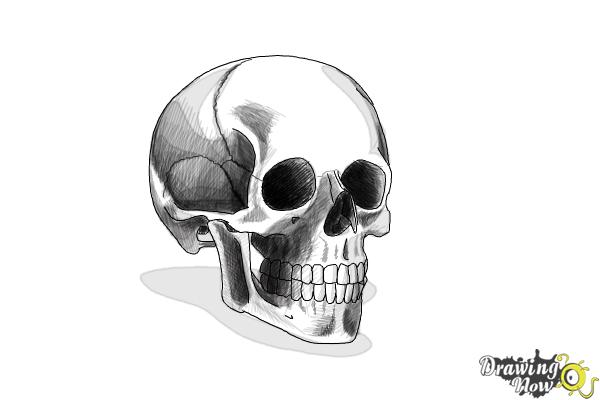 Step 10 - Continue with the shading, now you can make the eyes and nose darker and refine the skull's features.