18,638
August 27, 2016 (Added)
0 (Comments)
Grab the chance to execute our steps on how to draw a lion step by step. The lion is a mammal from t...
Show More
Show Less

Step 1 - Start drawing your lion with a pencil, draw a small circle and a wavy line going downwards.
Step 2 - Add an oval shape for the lion's mouth and a big oval for his body, keep in mind the size and position of the big oval compare to the lion's head.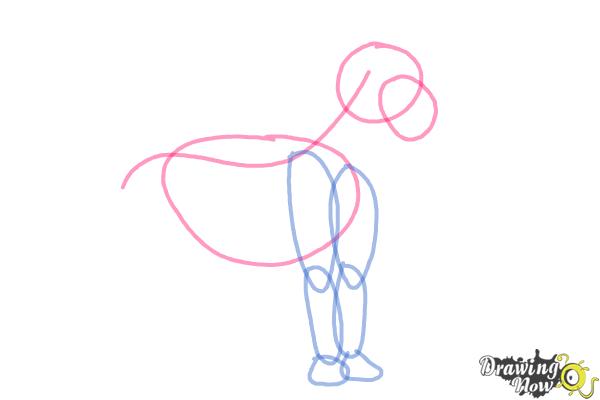 Step 3 - Add the basic shape of his front legs, divide each leg to three parts, use two elongated ovals for the leg and smaller one for the paw.
Step 4 - Continue sketching his rear legs, notice that this time the upper part of the legs is not an oval and it's bigger than the front legs.
Step 5 - Add his eyes, nose, mouth, ears and mane, use the circle we were drawing in the first step to place the facial features correctly.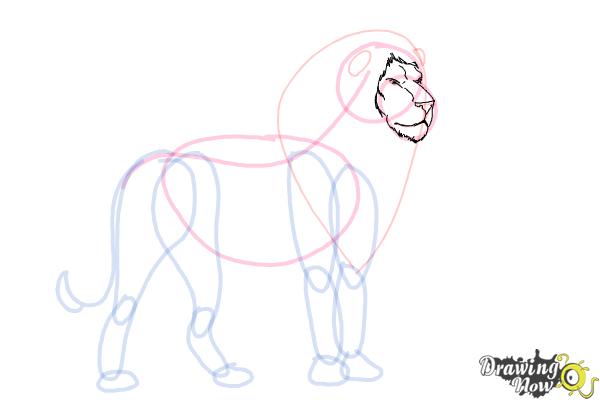 Step 6 - We are going to add more details in the following steps, you can use a black pen or marker to do that. Start with the eyes, continue to his triangle looking nose and draw his mouth, now draw the frame of his face around.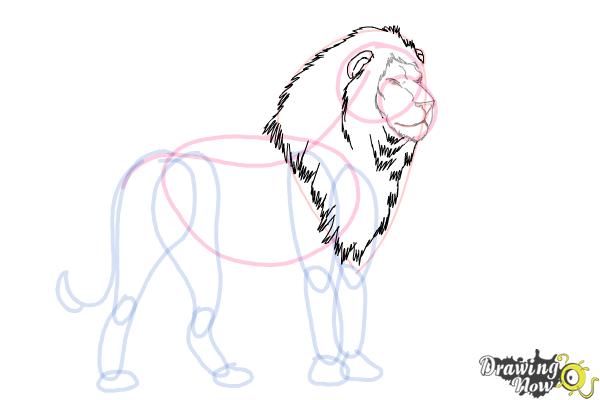 Step 7 - Draw the outer shape of the lion's mane and ear.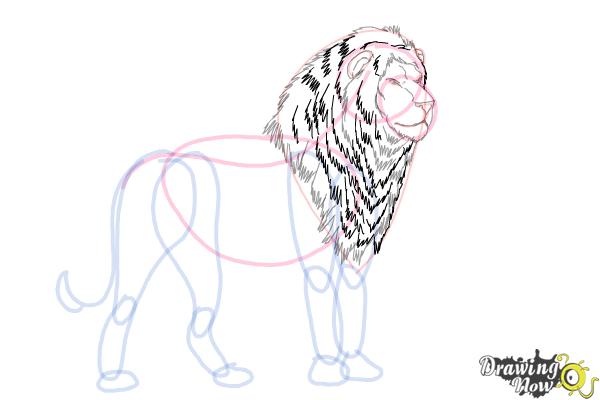 Step 8 - Add more jagged lines inside the mane.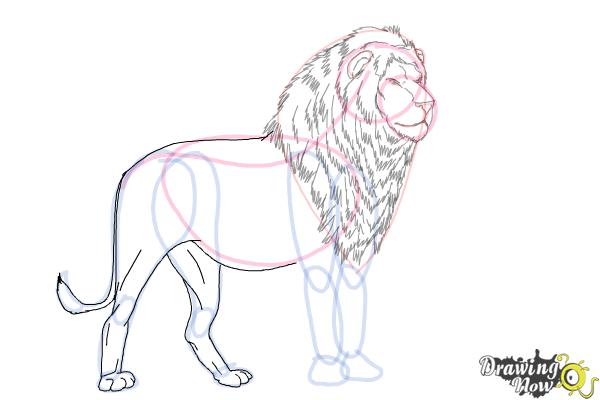 Step 9 - Draw the rear part of the lion, start from the back and continue to his tail and legs. Add couple of lines on the legs to show his muscles and continue the body shape.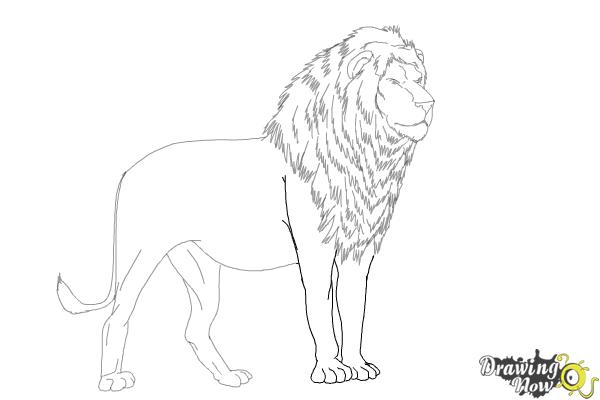 Step 10 - Draw the front legs, this time add more details to his paws.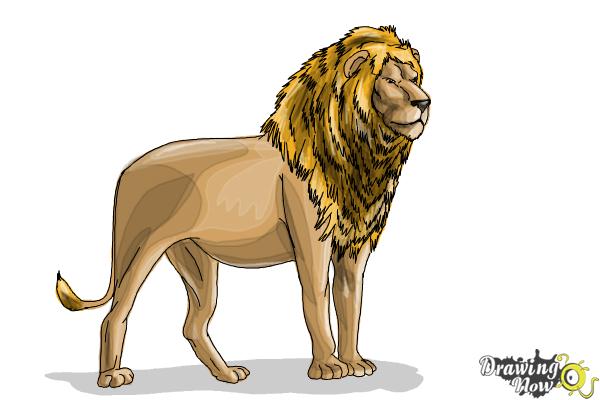 Step 11 - Color your drawing, you can use a few shades of brown to give your lion a more realistic look.