101,360
July 23, 2015 (Added)
2 (Comments)
You have probably made a camaro or Lamborghini drawing already. Right now I will show you the easy w...
Show More
Show Less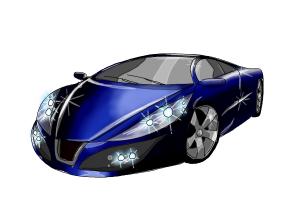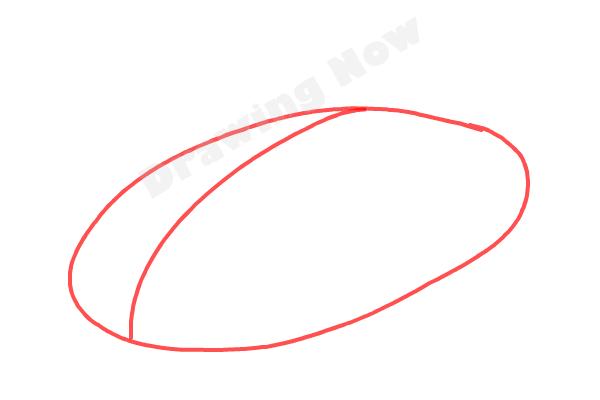 Step 1 - Start with a pencil, draw an ellipse for the basic shape of the car and add a curved line from the top left to the bottom center.
Step 2 - Add two more curved lines, one for the roof and another for the lower part of the car.
Step 3 - Sketch the wheels, see the position of the wheels and size by using the guidelines we drew before to help you getting it right.
Step 4 - Using the curved line we added in Step 2, draw the windshield and the glass on the right. Add more curved lines to draw the hood.
Step 5 - Add more details to the front part, keep using the guidelines as a reference on how the lines curve.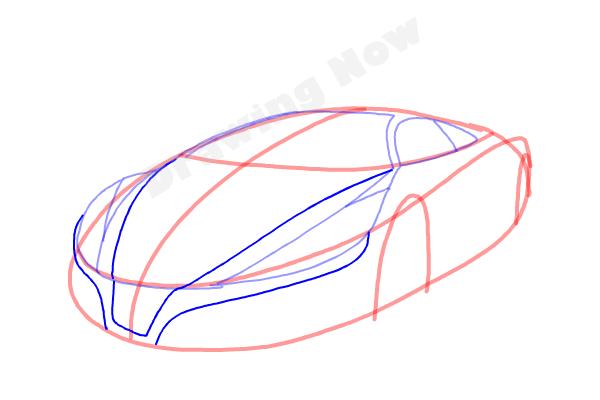 Step 6 - Sketch two more lines on the sides of the ones we drew in the previous step, this time the lines reach until the bottom part of the car.
Step 7 - Draw the mirrors and two windscreen wipers.
Step 8 - Sketch more details to the front part of the car, connect the lines to the ones we drew before and add four circles for the headlights.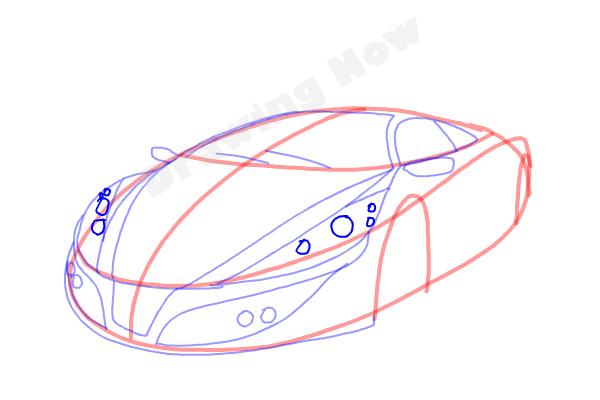 Step 9 - Draw a few more headlights on the upper part using a various size of circles.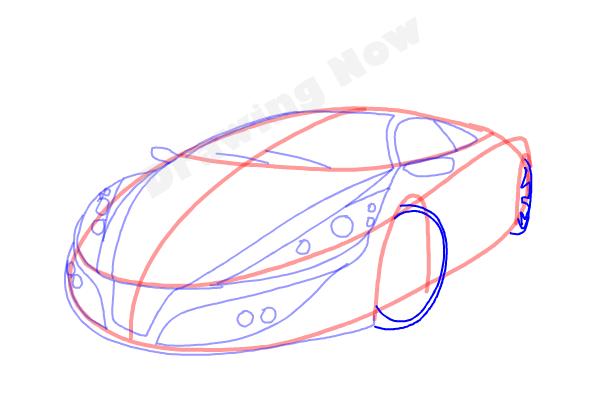 Step 10 - Draw the basic shape of the wheels and add more details for the rear wheel.
Step 11 - Continue drawing more details to the front wheel and add the door shape using crossing lines.
Step 12 - Follow the guidelines with a black pen and erase them after.
Step 13 - Color your drawing, you can watch the video and see how I added the shading to give the car a realistic look.