34,916
July 23, 2016 (Added)
3 (Comments)
Take time to do the easy step by step tutorial on How to draw Delphox from Pokemon. The steps will s...
Show More
Show Less

Step 1 - We're going to start the drawing with a pencil, draw a horizontal wavy line and a sail shape for the body.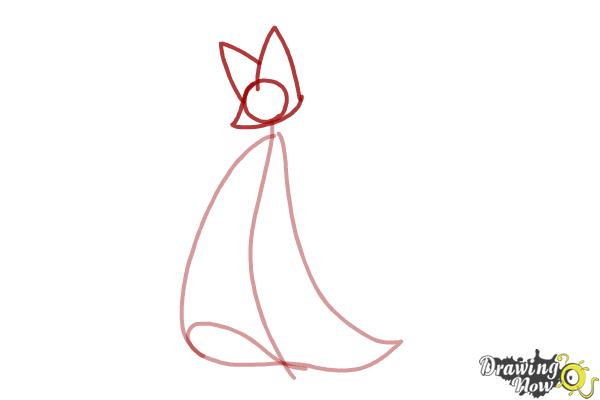 Step 2 - Above the body draw a small circle for the head with a triangle on the left side. Add two more bigger triangles for the ears.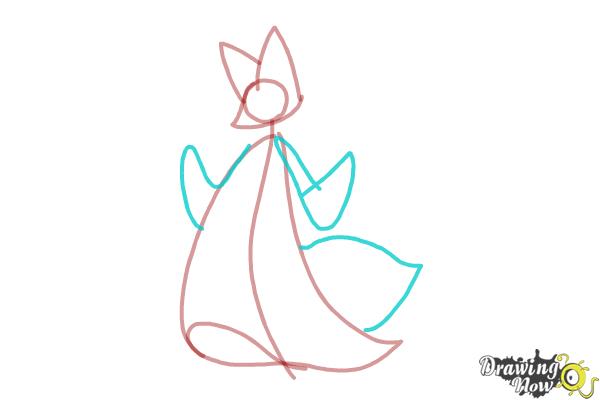 Step 3 - Draw the arms, notice that the size is about the same as the head including the ears. Sketch a big tail on the right side just below the arm.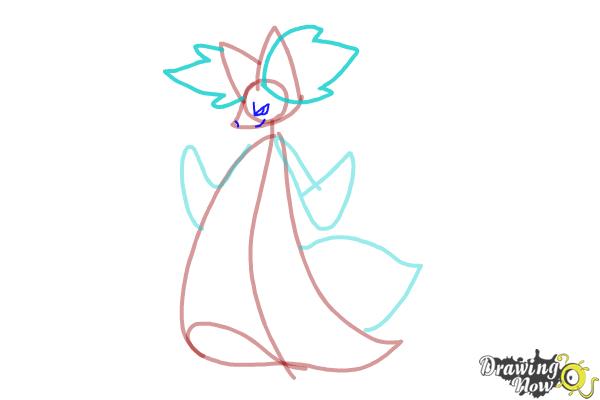 Step 4 - Draw a small triangle for the eye and two short lines for the mouth and nose. Add a big flame like shape on the right ear and a smaller on the left.
Step 5 - Add more details to Delphox's clothes and draw three fingers on the right hand, we are going to add the rest of the features in the next step.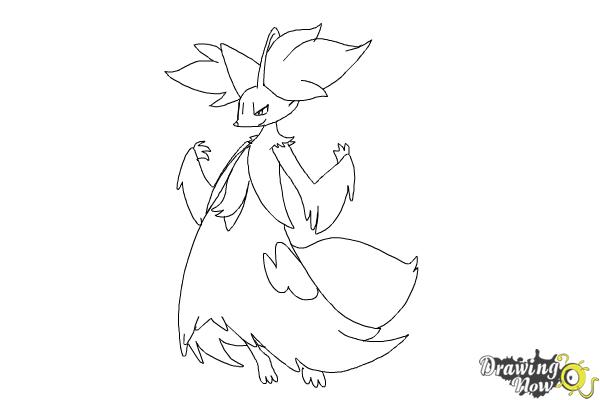 Step 6 - Trace your drawing with a black pen or marker, add a jagged line for the left hand and draw the leg and feet. Add also more details to the arms lower part and the dress.
Step 7 - Color your drawing, you can follow the video's last step and use the same shading as I did.