63,601
July 18, 2016 (Added)
0 (Comments)
In this tutorial I will show you how you can draw Mega Tyranitar from Pokemon X & Y, you can start y...
Show More
Show Less

Step 1 - Start your drawing at the top of the page with an egg shape and another oval shape below. Sketch a big bean shape for his body.
Step 2 - Draw a big circle at the lower part of the body, another smaller circle for the leg and the shape of his foot.
Step 3 - Sketch his tail with three spikes on it. Add the leg on the left using a curved line and draw his other foot.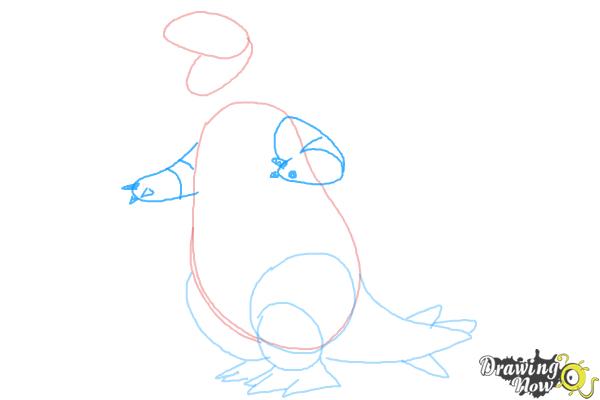 Step 4 - Draw his arms and three claws at the end of each one.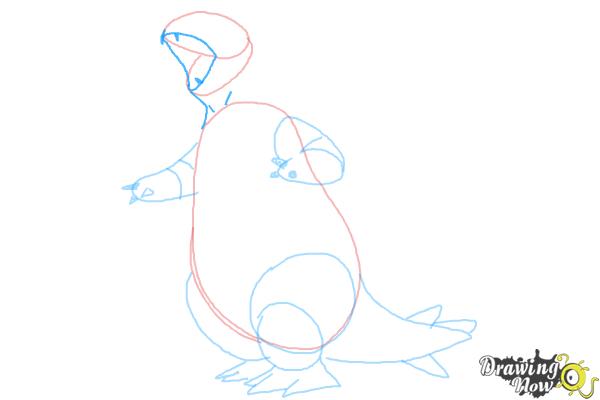 Step 5 - Draw the shape of his mouth, notice that his mouth is open and draw four fangs inside.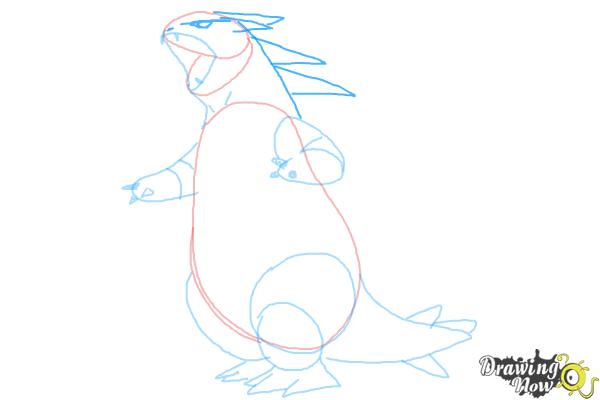 Step 6 - Sketch the shape of his eye, start with a straight line and add a triangle shape below. Draw four spikes at the right side of his head.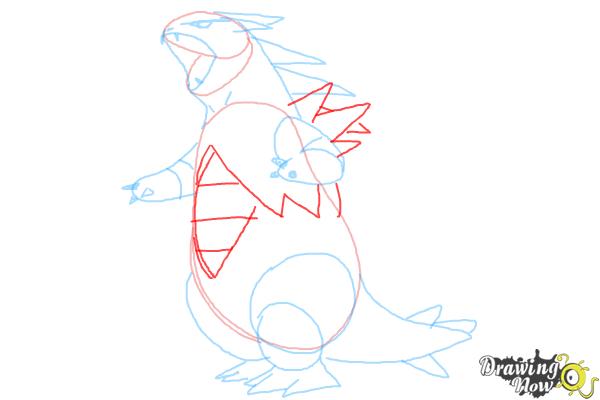 Step 7 - Continue drawing more spikes just above his right arm and add more details on his body.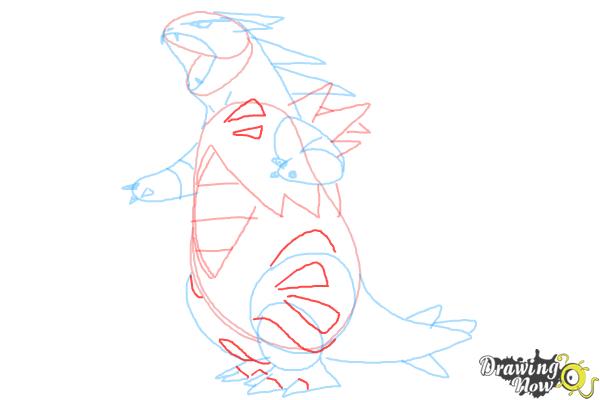 Step 8 - Use rounded triangles and curved lines to add more details on his leg and body.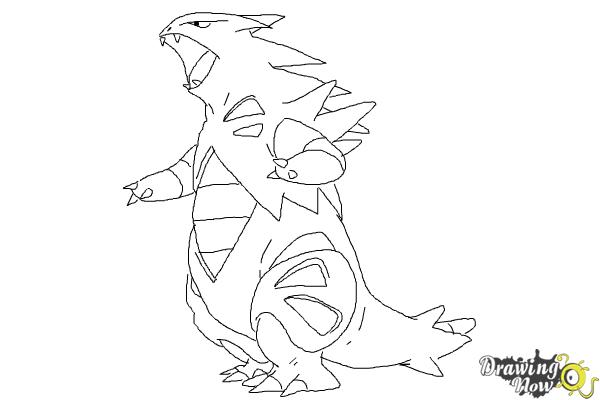 Step 9 - Trace your drawing with a black marker or pen and erase the pencil lines after, you can also print this coloring page.
Step 10 - Color your drawing and upload the final result to our website. Enjoy :)