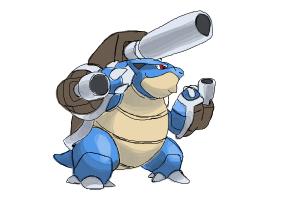 92,888
July 18, 2016 (Added)
1 (Comments)
Here's another tutorial from Pokemon and this time I will show you how you can draw Mega Blastoise i...
Show More
Show Less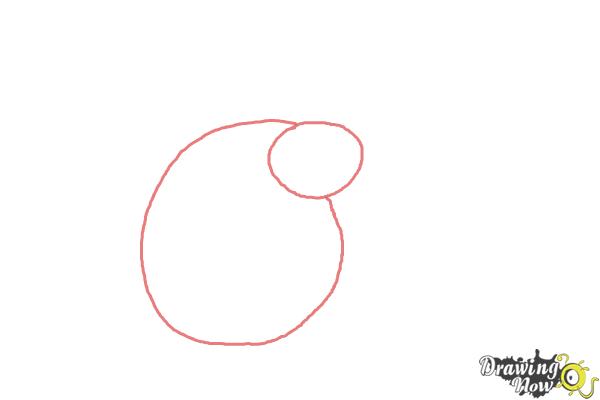 Step 1 - Start your drawing of Mega Blastoise from Pokemon X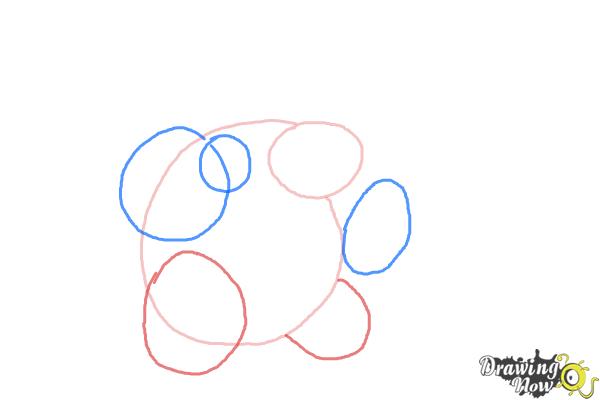 Step 2 - Add four more oval shapes for the arms and legs, notice that they are almost the same size. Draw a small circle for the hand on the left.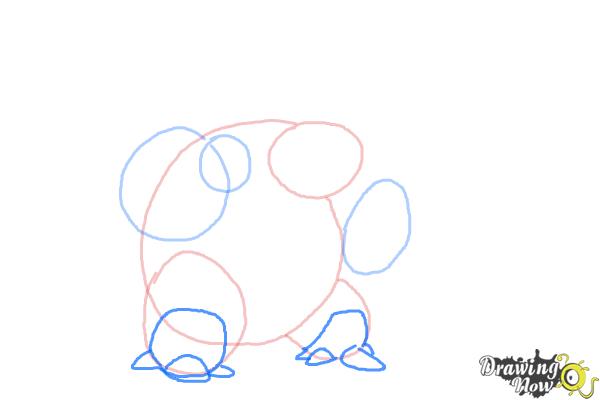 Step 3 - Add details to his feet, start with a rectangle and add three toes for each foot.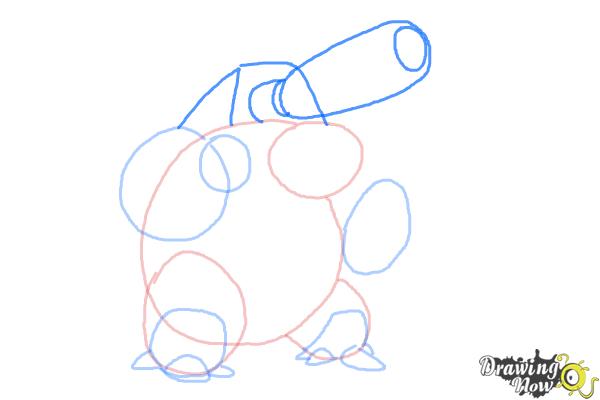 Step 4 - Sketch a cannon above his head using an elongated oval shape with a circle at the end and a rectangle just above the body to hold the cannon.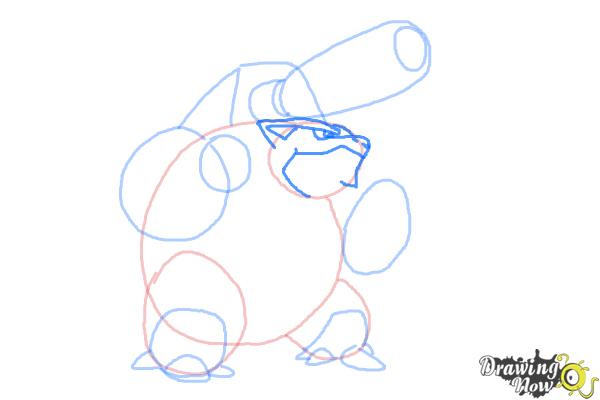 Step 5 - Start with a triangle for his ear and continue the line to the middle part of the face, now draw a triangle for the eye under it, draw the shape of the upper part of his mouth with two lines on the sides.
Step 6 - Sketch more details on his right arm and add a gun shape on the right.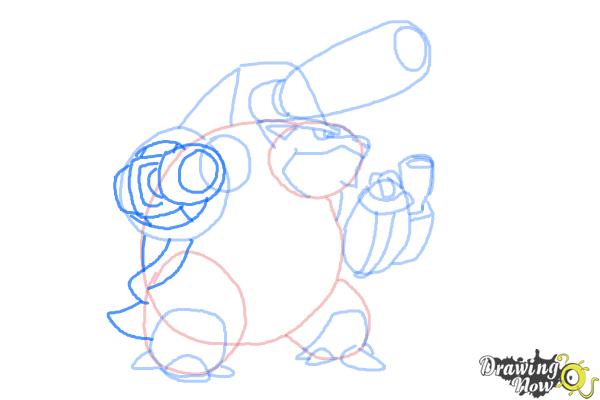 Step 7 - Start with a circle for the front part of the gun on the left arm, add another bigger circle around it, now add more details around these two circles using curved lines from small to bigger ones. Don't forget the sketch his tail on the left lower part of his body.
Step 8 - Add three claws on his hand and draw more details to his body armor.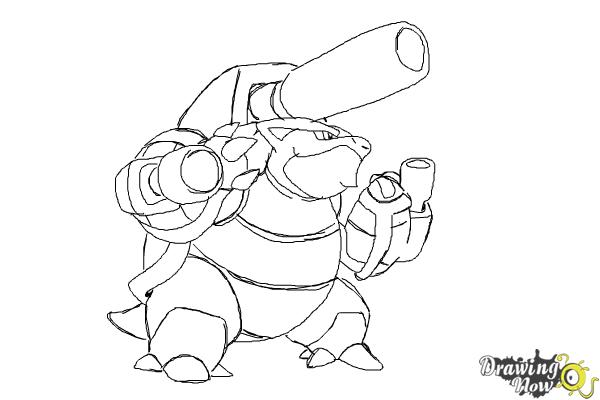 Step 9 - Trace your pencil guidelines with a black marker or pen, after you finish you can erase the pencil lines.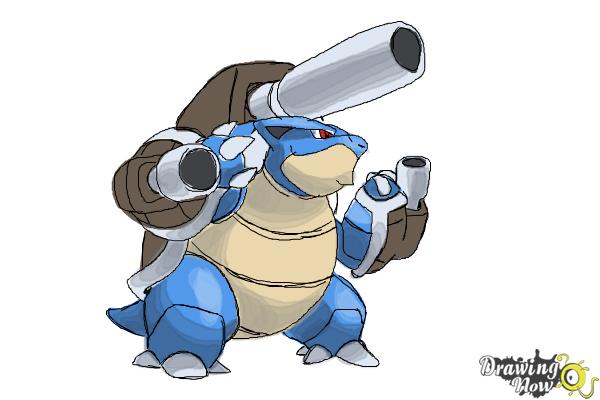 Step 10 - That's it, now all is left is to color our drawing and show it to your friends, Enjoy :)