55,106
July 18, 2016 (Added)
1 (Comments)
Hi everyone, here's a drawing tutorial of how to draw Chesnaught from Pokemon, you can follow the step by step video or print all the step and you'll be able to draw this character in no time.
Show More
Show Less

Step 1 - Start you drawing with a small circle at the top of the page and and elongated oval shape for the body slightly tilted.
Step 2 - Draw Chesnaught's legs, start with the right leg and divide it into three sections, small rectangle for the upper part, then draw a bigger rectangle below and half a circle for the foot. Do the same with the leg on the left.
Step 3 - Draw the arms, start the line from the head and another from the body creating a rectangle, add another oval shape attached to it about the same size as the rectangle.
Step 4 - Draw the armor on his back, start the line from the sides of the head and complete it under the arms, draw two spikes above the arm on the right and one above the head.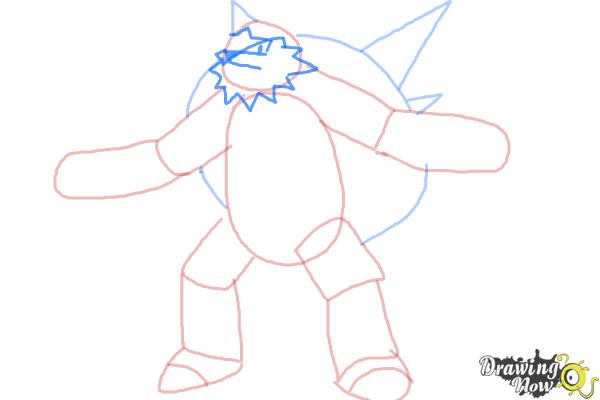 Step 5 - Time to add some details to his face, draw a spiky line below the circle of his face and on his forehead, add a triangle for the eye and a smaller one for his nose.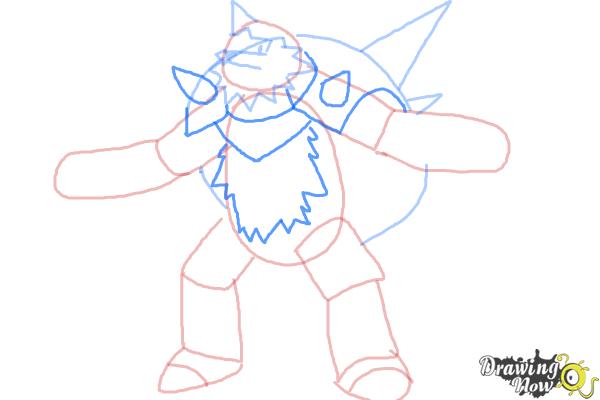 Step 6 -
Step 7 - Draw three triangle shapes for his claws on each hand and two more on his arms. Add a parallel line on the middle of his left arm with two straight lines around the elbow.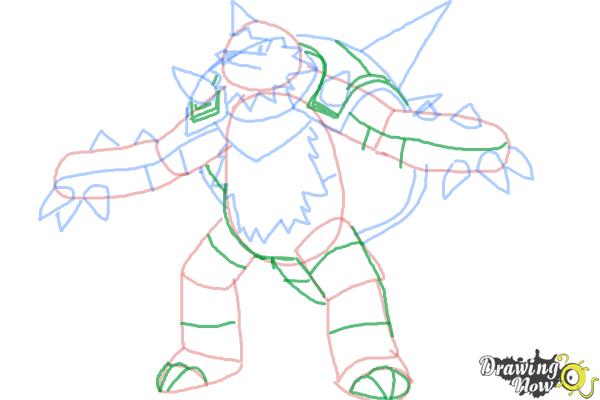 Step 8 - Add more details on the right arm the same we did with the left, draw more details to his armor and legs. Add a small tail between his legs.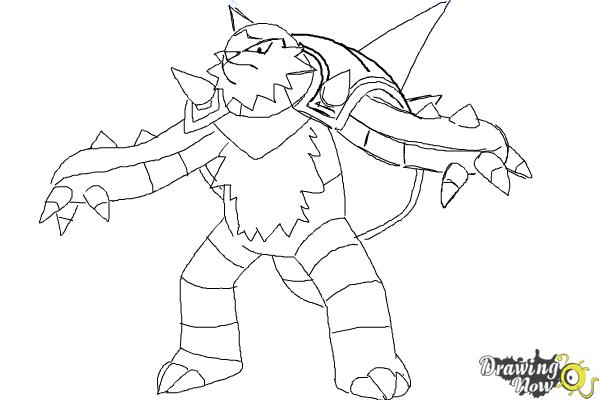 Step 9 - Grab your marker and trace over your pencil lines, when you finish you can erase the pencil guidelines.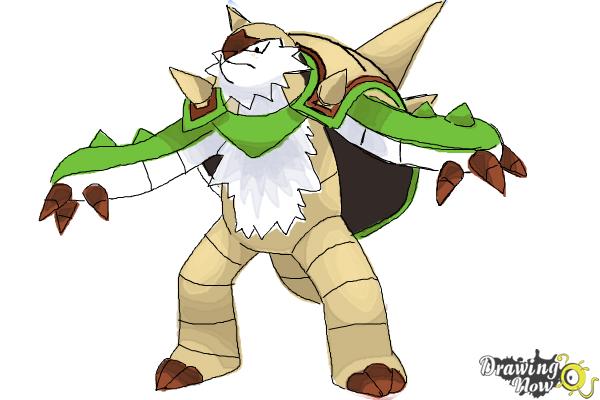 Step 10 - Color your drawing of Chesnaught, you can add some shading around his chest and below his chin.