221,749
September 3, 2015 (Added)
2 (Comments)
How to draw Chibi Deadpool
Show More
Show Less

Below, I will show you how to draw chibi deadpool step by step via images. It's easy!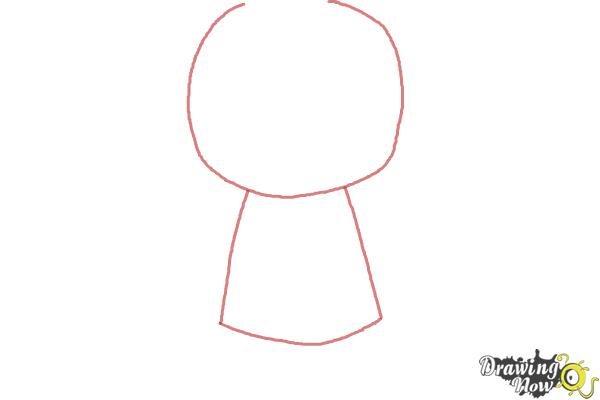 Step 1 - Draw a circle for for Deadpool's head and a rectangle for his body, notice that they are the same size.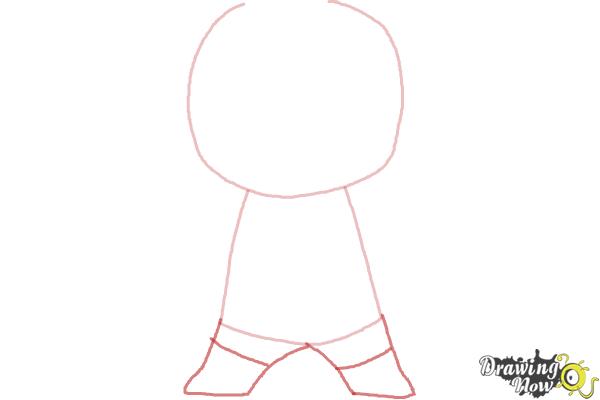 Step 2 - Draw his legs and divide them with a line to show his feet.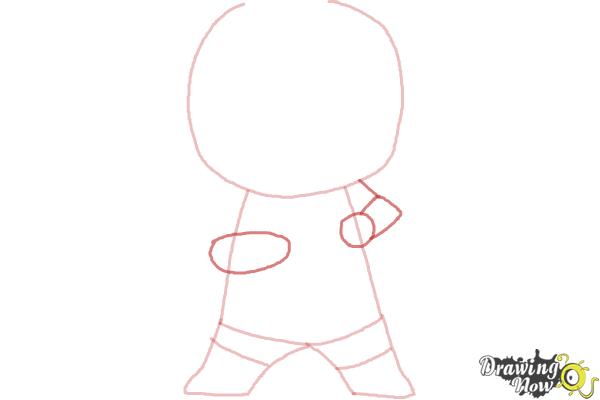 Step 3 - Around the center of his body draw a small oval shape for his left arm, for his right arm draw a circle closer to his head and a small rectangle attached to it.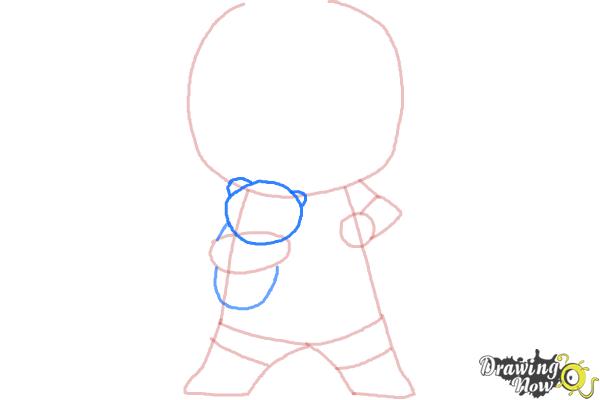 Step 4 - Draw a circle above his left arm with two small ears, continue the shape of the teddy bear's body under his arm.
Step 5 - Draw the teddy bear's small arms and legs.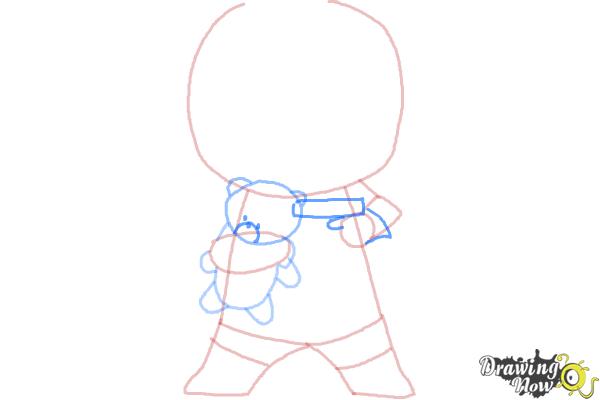 Step 6 - Add the teddy bear's facial features, eyes, nose and half a circle for his mouth. Draw a long rectangle above his right hand and a small finger below.
Step 7 - Add more details to Deadpool's costume and draw the two swords above his shoulders.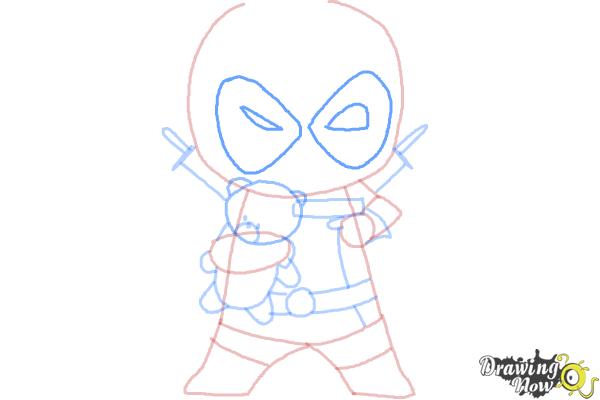 Step 8 - Draw Deadpool's mask using two big oval shapes and another smaller triangles for his eyes, notice that the one on the left is smaller.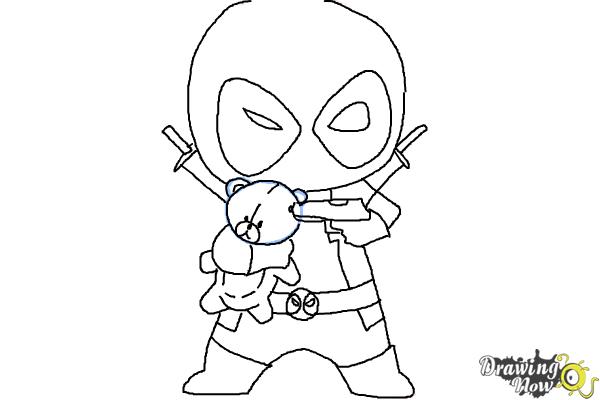 Step 9 - Trace your pencil lines with a black marker, in this step you can also add the design on his belt and more details to the gun he's holding. Watch other drawing lessons of how to draw Chibi or continue to the coloring step.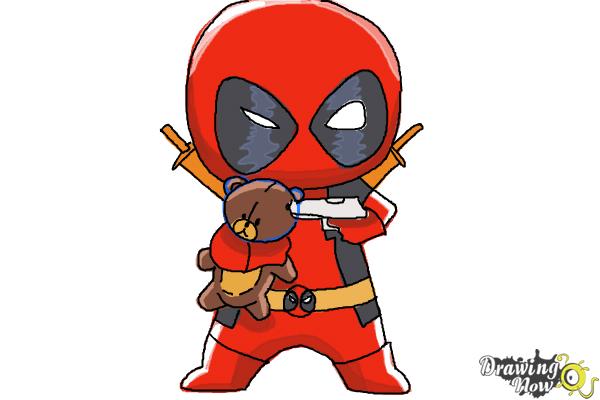 Step 10 - Color your drawing, to give your Deadpool a more shiny look add some highlights on the sides of his legs and at the upper part of his mask.