170,805
July 30, 2015 (Added)
1 (Comments)
Follow this step by step drawing tutorial and learn how to draw Disney princesses in a few simple st...
Show More
Show Less

Step 1 - Start with a pencil, draw an ellipse for the head and a vase shape for the body, notice that the body is a little bit bigger than the head and it's on the right side.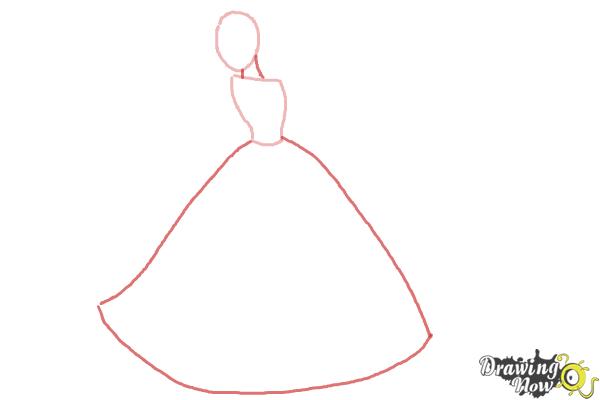 Step 2 - Add a big bell like shape for the dress and two lines to connect the head with the body.
Step 3 - Sketch the arm using two elongated shapes, start the line from the shoulder and finish just under the upper part of her dress. Draw her hand using a rectangle and a small triangle, add a small line for her thumb.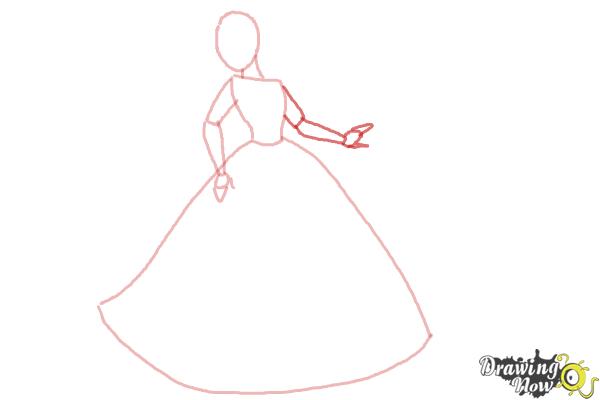 Step 4 - Use the same technique as in the previous step, this time draw a shorter upper arm and finish it in the middle of her body.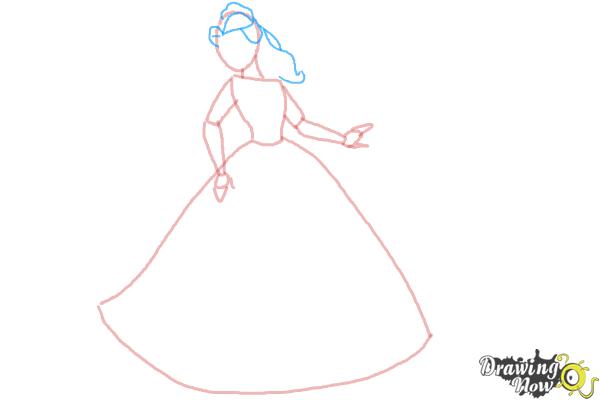 Step 5 - Add more details to her hair, start with a tilted line on the third part of her face, draw a curly line on the right side of her head and finish it the same height as her shoulder.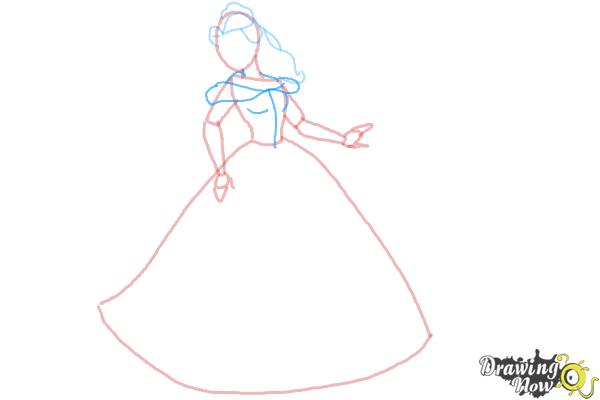 Step 6 - Draw more details to the upper part of the dress, start with a curved line on the right side of her body and add the frills, draw two more curved line for her breast.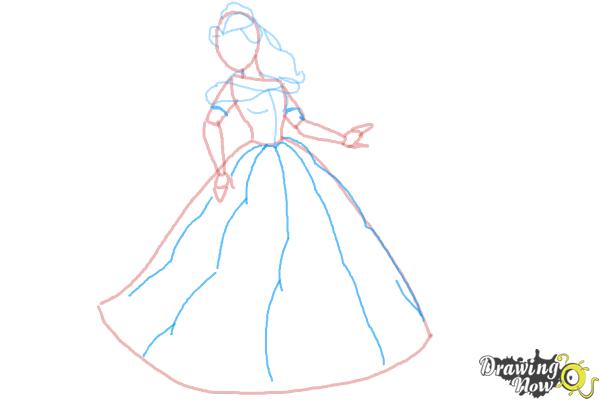 Step 7 - Decorate her dress with a few vertical line, start from the upper part and divide it to five parts.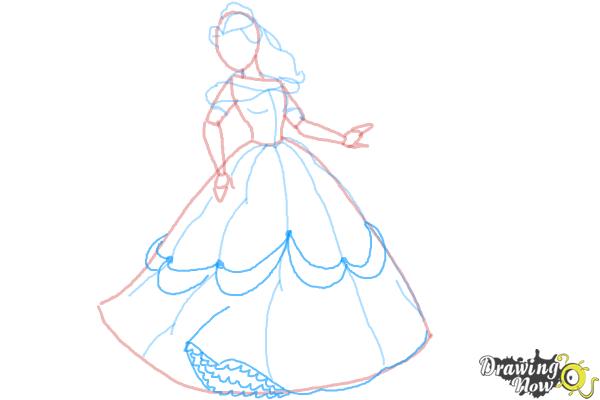 Step 8 - Sketch the frills using banana shapes around the middle part of her dress, add another frill at the bottom.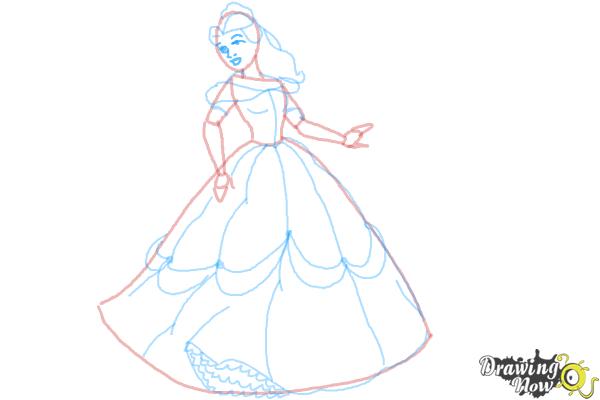 Step 9 - Draw her eyes in the middle of her face and continue to the nose and mouth.
Step 10 - Sketch more curly lines for her hair.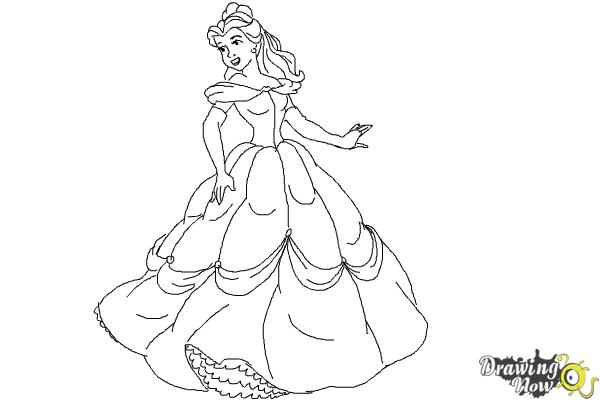 Step 11 - Trace your guidelines with a black pen or marker and use an eraser to remove them after.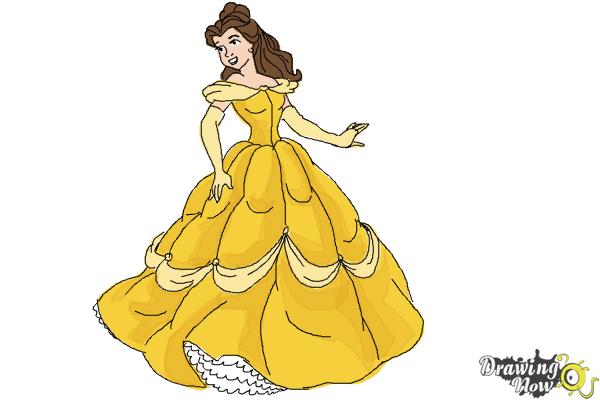 Step 12 - Color your drawing, you can follow the video version of this tutorial up and see how I added the shading.