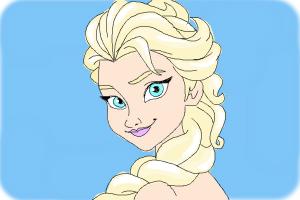 43,426
July 30, 2015 (Added)
0 (Comments)
Hi all, today I'm going to show you how to draw Elsa from the movie Frozen. You can follow the step-...
Show More
Show Less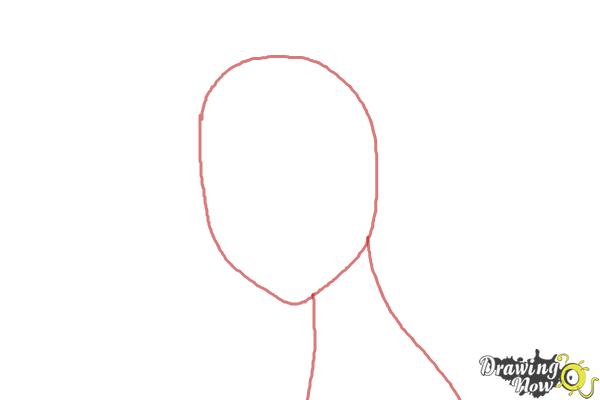 Step 1 - Start with a pencil and draw an oval shape for her head and two lines for the neck and back, notice that the neck is on the right side of the oval.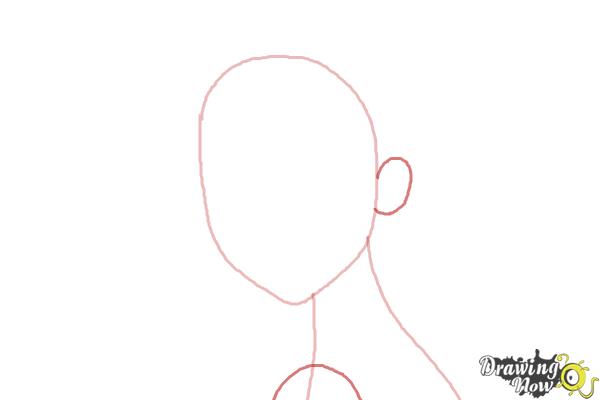 Step 2 - Draw her ear just above the back of her neck and half a circle for her shoulder.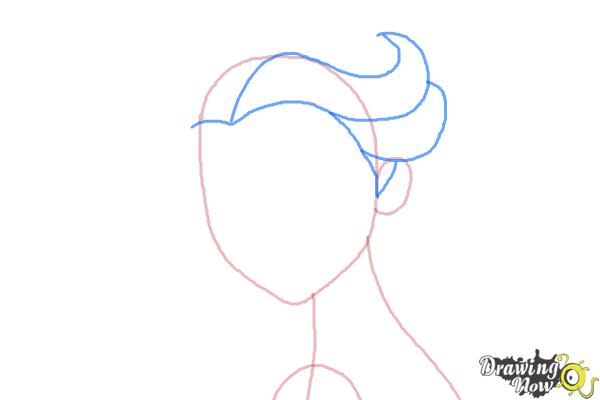 Step 3 - Draw a curved line above her forehead and then add a few wavy lines for Elsa's hair.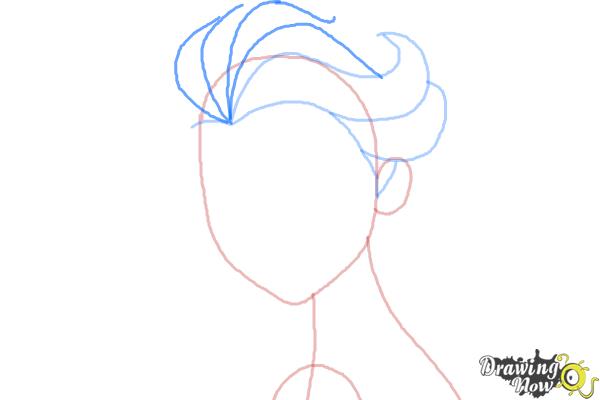 Step 4 - Continue sketching more rounded lines for the left side of her hair.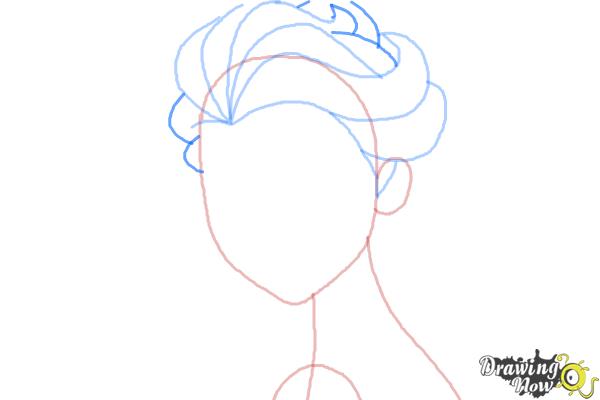 Step 5 - Add two more rounded lines on the left side and a few more on top.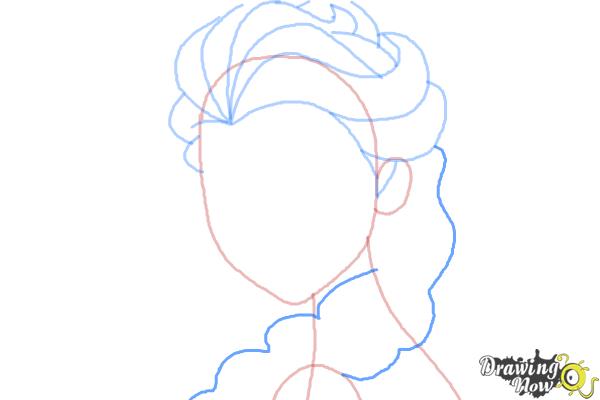 Step 6 - Sketch two wavy lines, one is connected to the hair we drew before and goes down until the shoulder and the other just below her jaw line.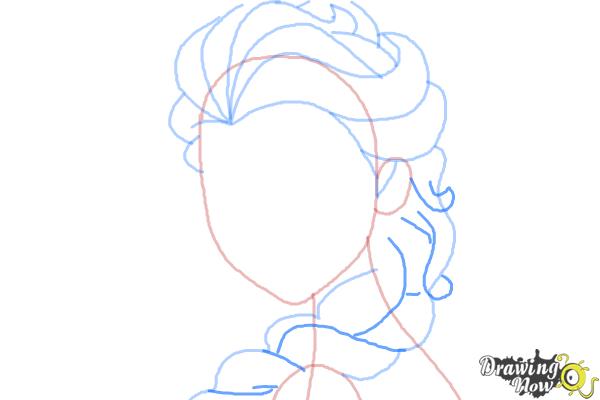 Step 7 - Add a few wavy lines for her braid inside the lines we added in the previous step.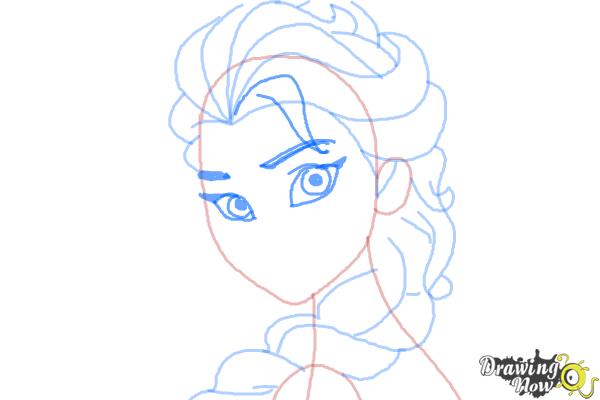 Step 8 - Draw her eyes and eyebrows, notice that her head is tilted so the left eye is a lower than the right one (same for the eyebrows). Draw the curl on the right side.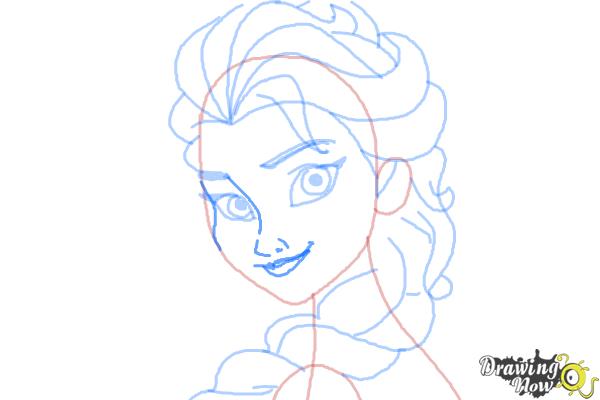 Step 9 - Add her nose and mouth.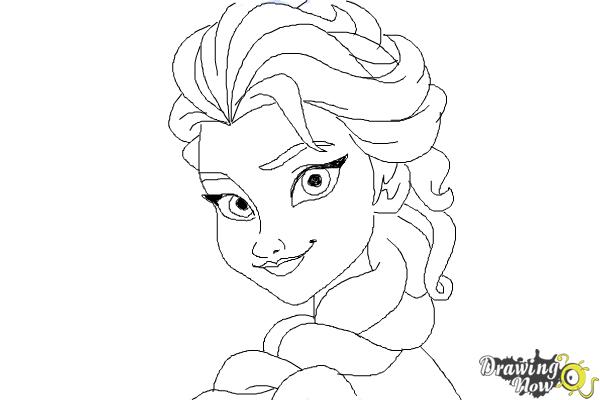 Step 10 - Trace your guidelines with a black pen and erase them after.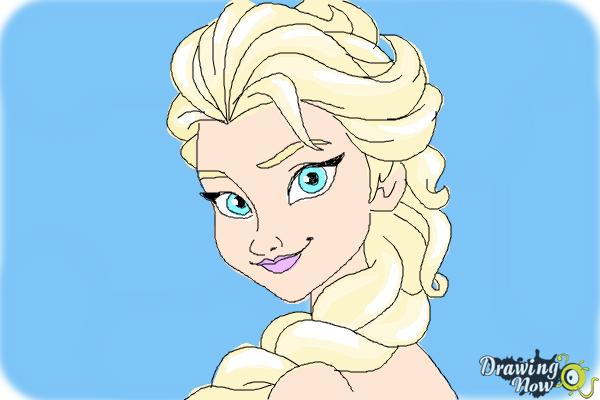 Step 11 - Color your drawing and show it to your friends.