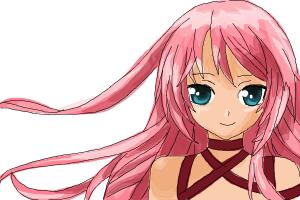 43,999
July 30, 2015 (Added)
6 (Comments)
Hi all, if you love manga and anime you'd probably love to follow this tutorial of an anime characte...
Show More
Show Less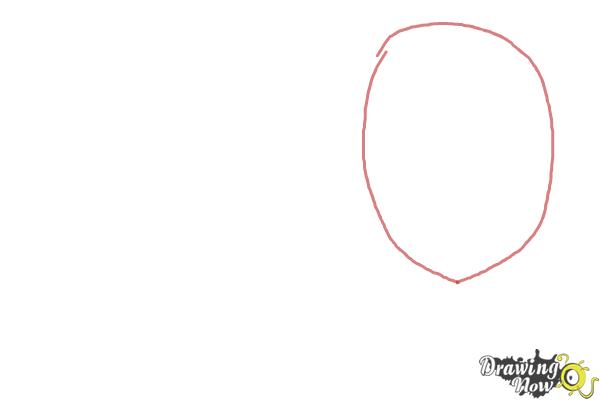 Step 1 - Start with a pencil. Draw an oval shape with a pointy end at the bottom.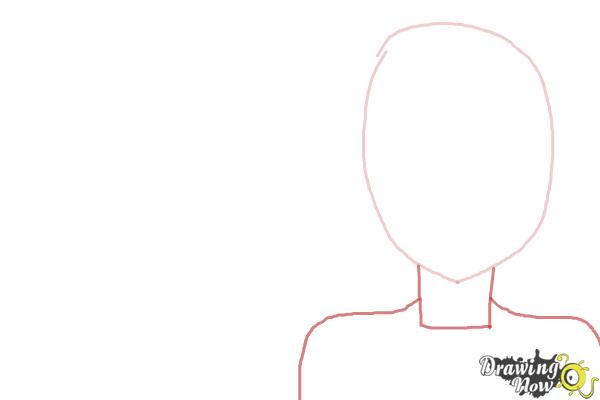 Step 2 - Add a rectangular shape for the neck and shoulders on the sides, notice how wide the neck is and where the shoulders line start.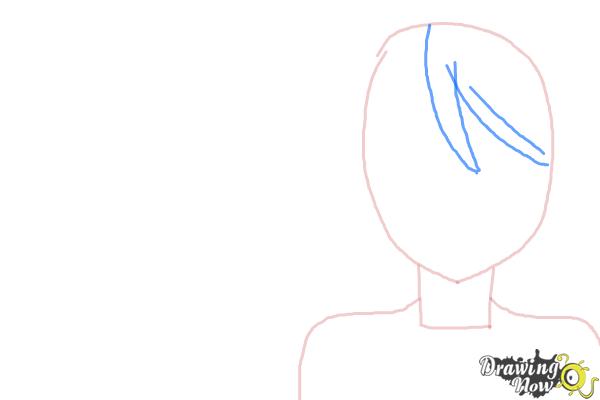 Step 3 - Sketch a few rounded lines for her hair, start from the top of her head and finish the line around the middle of her face.
Step 4 - Draw the right side of her hair, use curved lines from just above her head and go down until her shoulders line.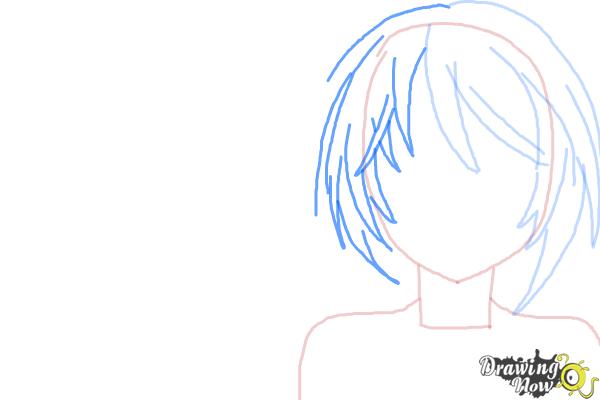 Step 5 - Use the same technique like in the previous step and draw the left side of her hair.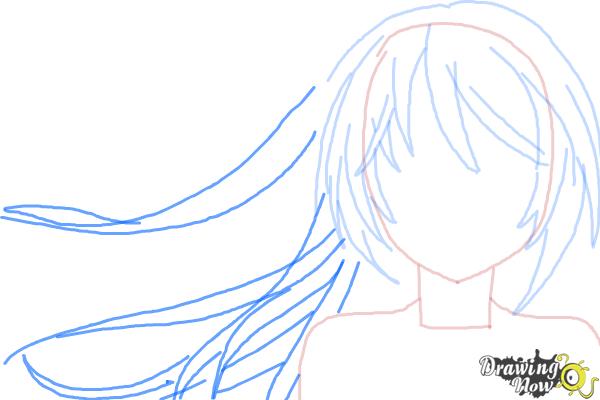 Step 6 - Sketch long lines for this part of her hair, notice it's the same length as her body, you can draw it even longer if you like.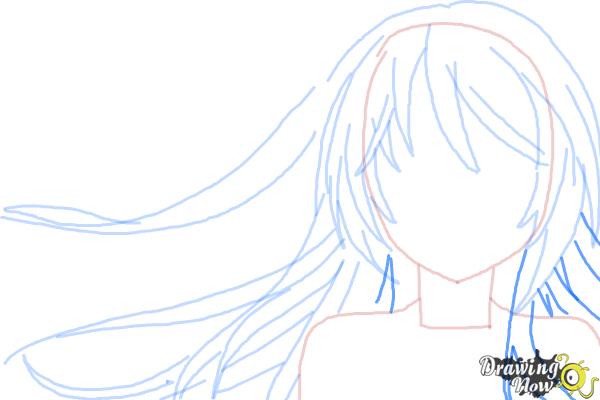 Step 7 - Continue drawing more lines on the right side for her hair.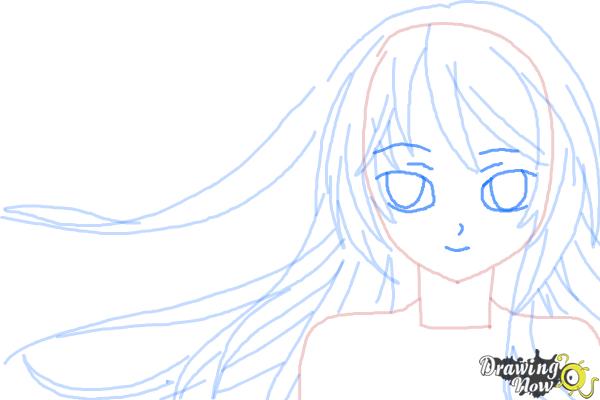 Step 8 - Draw her eyes, start just under the hair line we drew before and finish the eye on the lower third part of her face, keep in mind that anime characters usually have big eyes. Add her eyebrows, nose and mouth.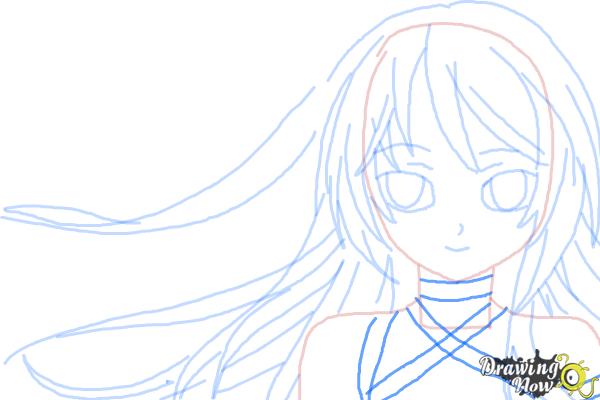 Step 9 - Add more details to her outfit, start with two horizontal lines on her neck and continue with crossing lines to create an 'X' shape.
Step 10 - Trace your guidelines with a black pen and erase them after.
Step 11 - Color your drawing, notice where I added some bright colors to her hair and face, and for the eyes you can follow the video above to see exactly how I colored them.