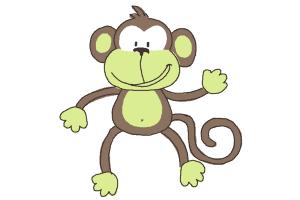 64,945
July 30, 2015 (Added)
1 (Comments)
Follow this easy drawing tutorial and draw a monkey in few simple steps. You can also print all the ...
Show More
Show Less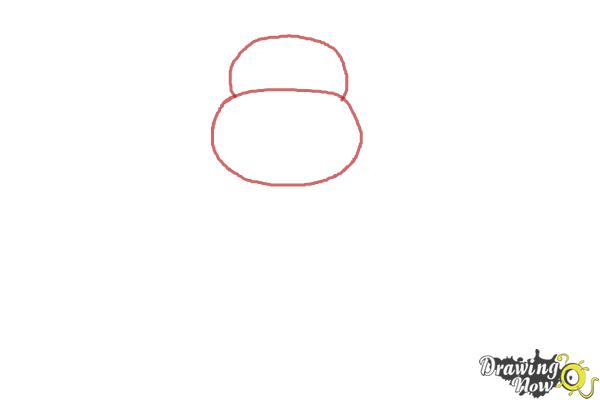 Step 1 - Draw an oval shape and half a circle on top.
Step 2 - Add two more half circles for the ears and rounded shape for the body, notice that the body is smaller than the head.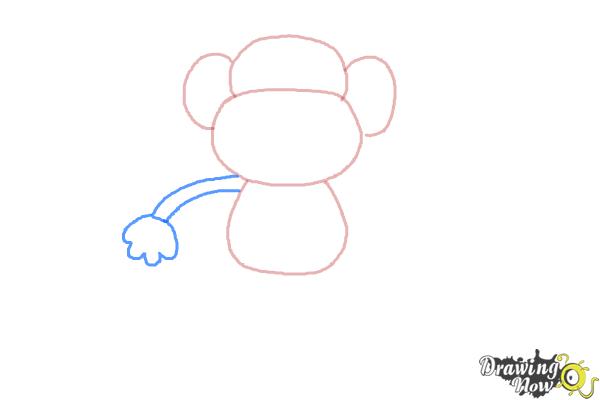 Step 3 - Sketch one arm using two lines and a flower shape for the hand.
Step 4 - Add the other arm and hand and this time draw them facing up.
Step 5 - Continue with one leg and foot, use the same technique we used for the arms and hands.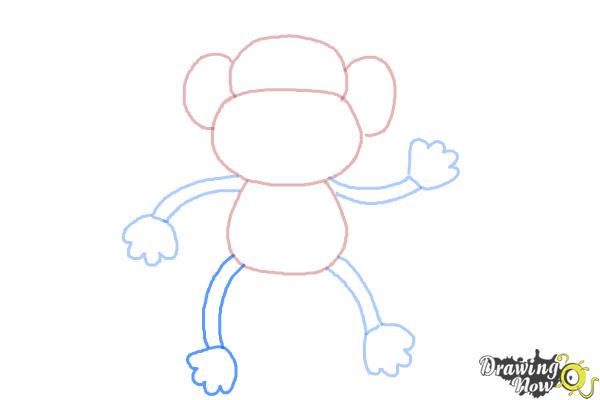 Step 6 - Do the same here, add another leg and foot.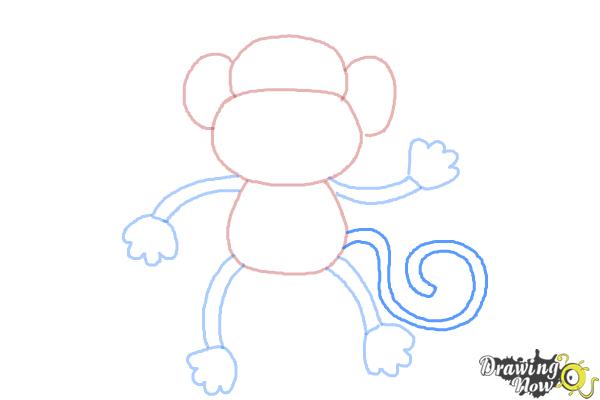 Step 7 - Draw the tail using a question mark shape '?'.
Step 8 - Sketch a triangle nose and a smiling mouth, connect them with a vertical line.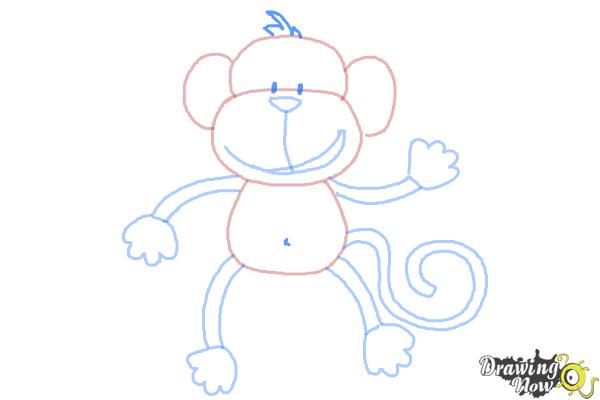 Step 9 - Draw his eyes, bellybutton and hair.
Step 10 - Trace your guidelines with a black marker.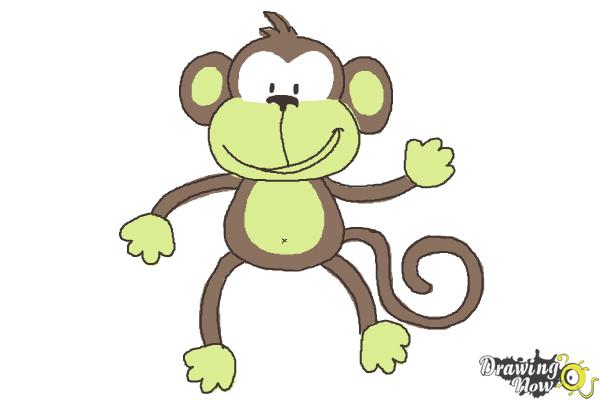 Step 11 - Color the ears, body and face using two different colors.