47,323
August 2, 2015 (Added)
1 (Comments)
Hi, if you love Goku watch this step by step drawing tutorial and learn how to draw him in just a fe...
Show More
Show Less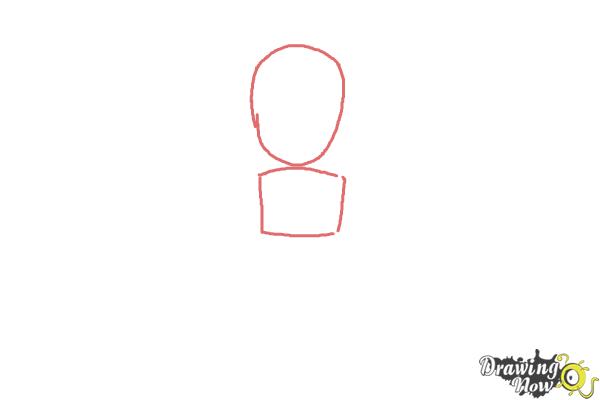 Step 1 - Start with an oval shape for his head and a smaller rectangle just under it.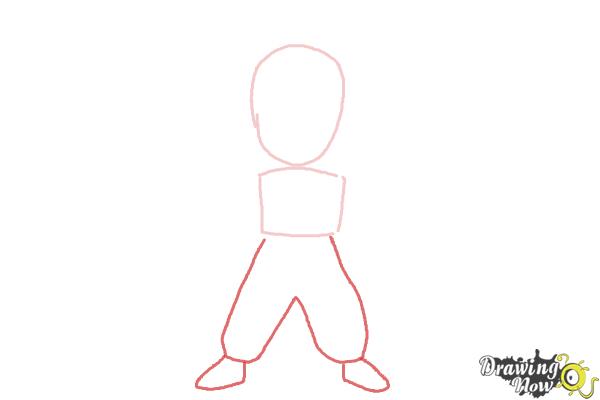 Step 2 - Draw his legs and feet, notice that they are the same length as his body and head together.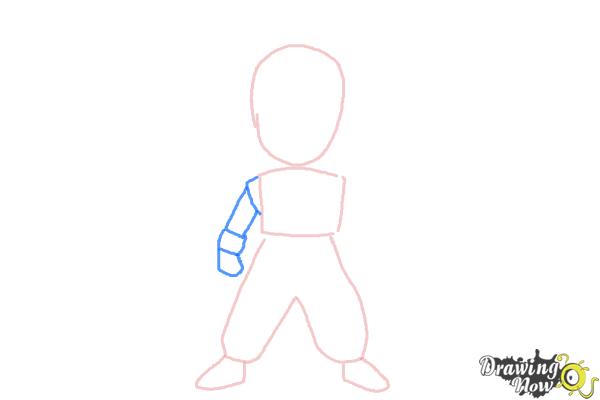 Step 3 - Draw his arm and hand, divide them into four parts, start with his shoulder and add more parts to it, notice where his hand finish.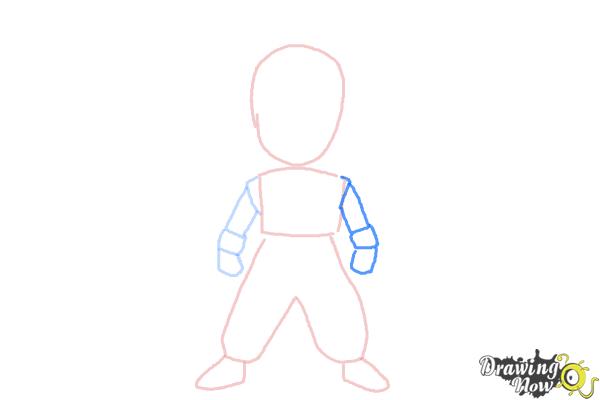 Step 4 - Do the same here and draw his other arm and hand.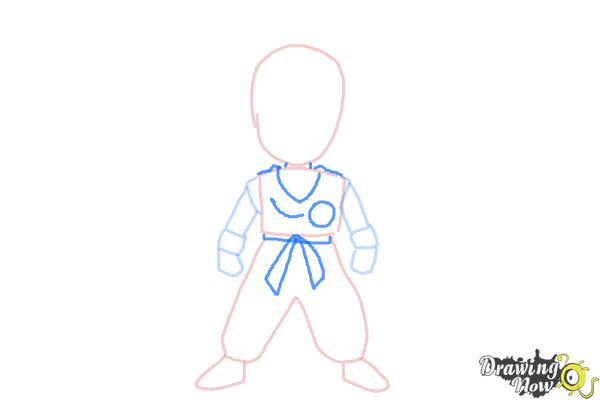 Step 5 - Add more details to his shirt and belt, draw a circle and a curved line inside his shirt, sketch two long triangles for his belt.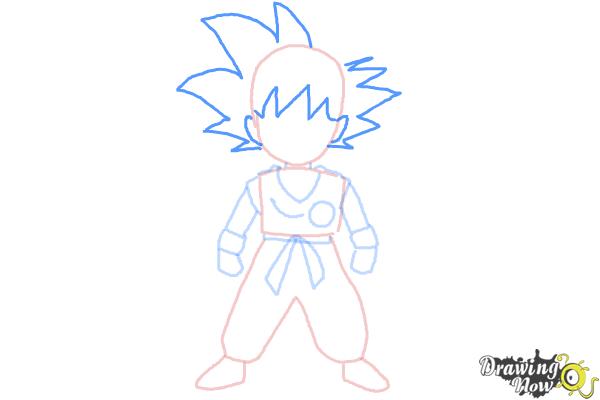 Step 6 - Draw his ears just under the center of his face and add a spiky line between them. Sketch big spikes around his head.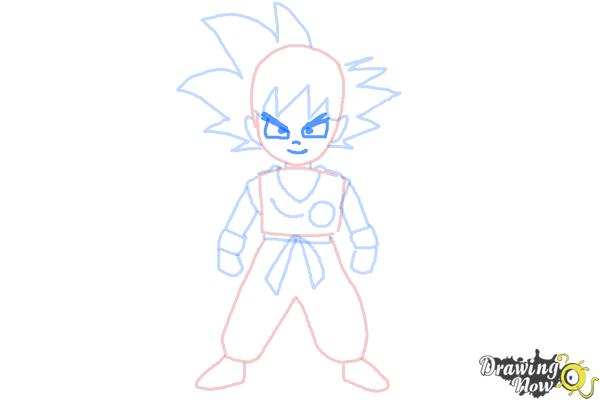 Step 7 - Draw two triangles for his eyes, add the eyebrows and two small circles inside for his pupils. Continue with drawing his nose and mouth.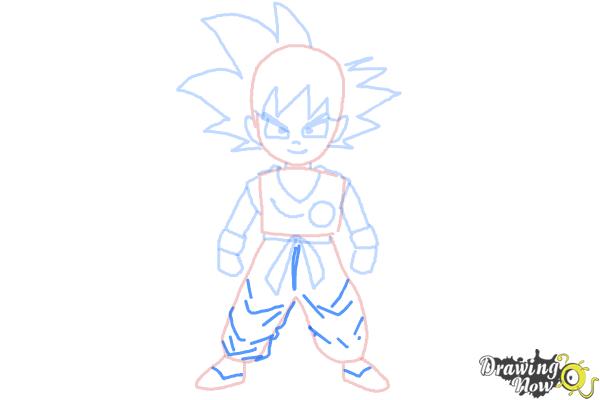 Step 8 - Add a few 'V' shaped lines inside his pants to give them a wrinkled look and add two more for his shoes.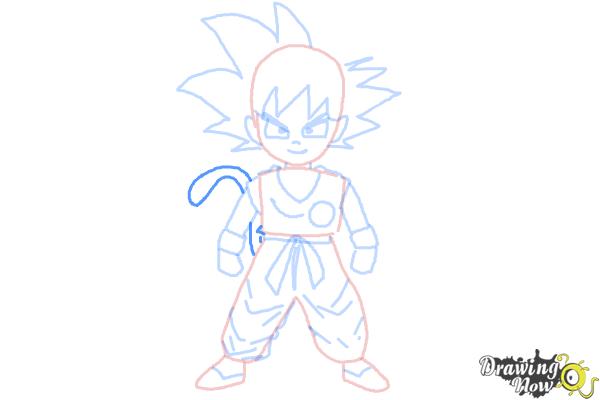 Step 9 - Draw his tail, start from above his shoulder and connect the lines with the body between the arm and his leg.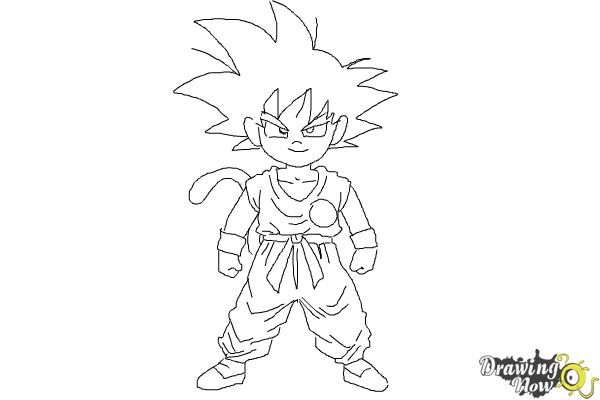 Step 10 - Trace your guidelines with a black pen, notice that I added a few more details to the hands and for his shirt to give the shirt more wrinkles. Print This Coloring Page.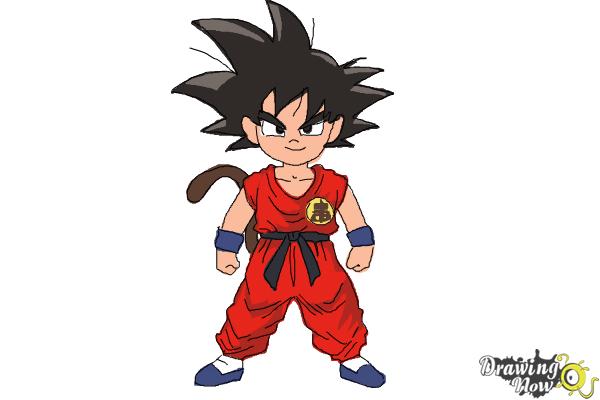 Step 11 - Color your drawing, you can follow the way I was coloring by clicking the 'Step 11' button in the video player above.