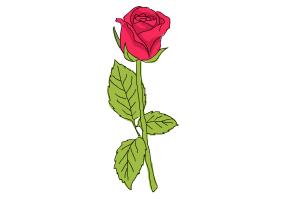 215,910
August 5, 2015 (Added)
1 (Comments)
Hi all, I made this simple tutorial of how to draw a rose, just follow the step by step video or the...
Show More
Show Less

Step 1 - Start with a pencil and draw an 'S' shape with a spiral top.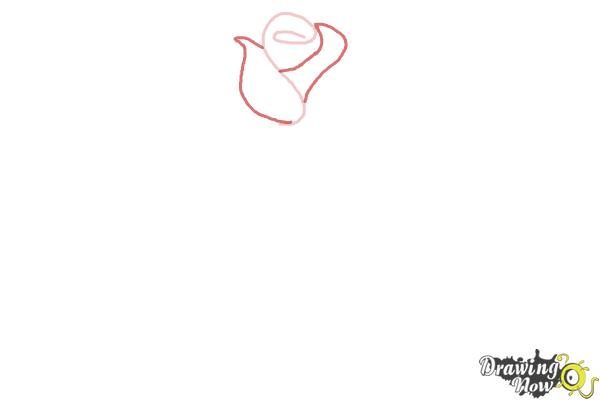 Step 2 - Sketch two petals on each side of the 'S' shape we drew before, notice that the left petal is wider than the other one.
Step 3 - Draw two curved lines, one on the top left part of the rose and the other on the lower right.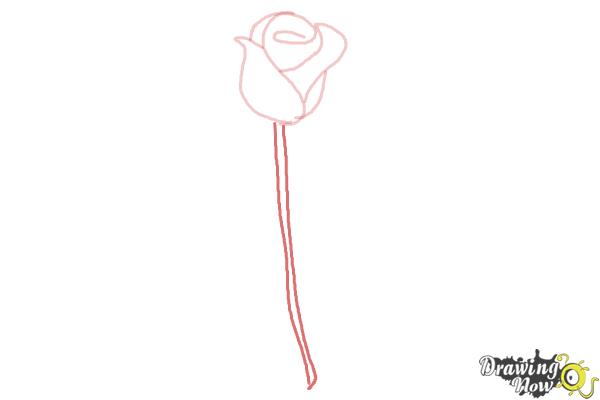 Step 4 - Draw the rose's stem, use two parallel lines a bit far from each other, notice that the stem is three times longer than the rose's bud.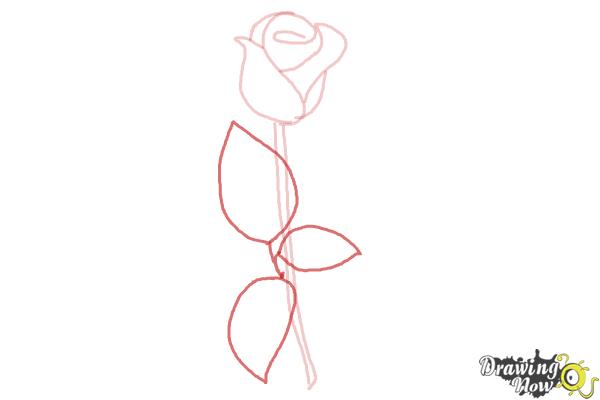 Step 5 - Draw three leaves, one facing up, one facing down and one to the side, connect the leaves by drawing a line between them.
Step 6 - Add more details to the rose's bud, draw two leaf shapes at the bottom and a curved line on the petal itself.
Step 7 - Continue adding more details in the center of the rose's bud, you can watch exactly how I did it by clicking 'Step 7' in the video above.
Step 8 - Draw a curved line in the center of each leaf and add 2-3 strait lines from each side of it.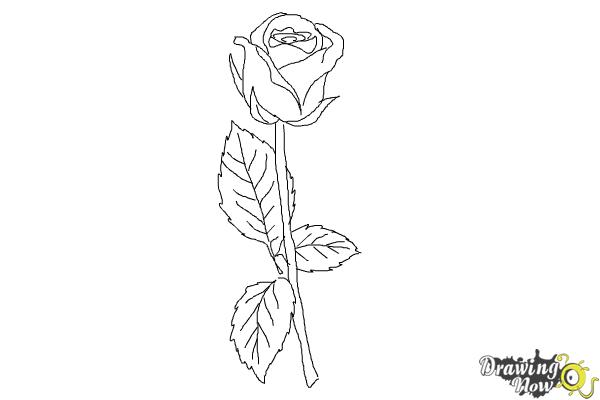 Step 9 - Trace the rose's guidelines with a black pen and erase the pencil sketches after.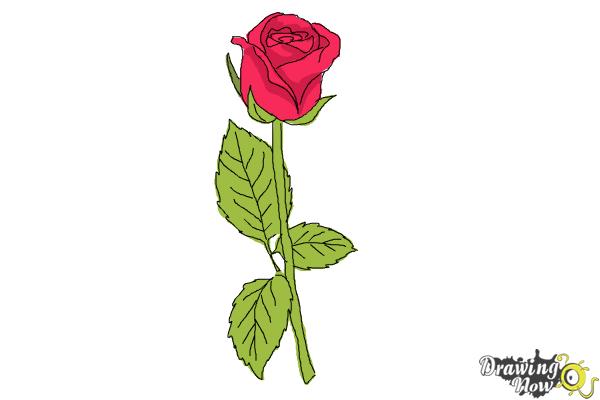 Step 10 - Color your rose, if you'd like to give it a more realistic look add some shading on the lower part of the petals.