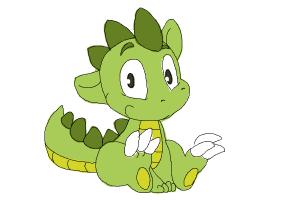 32,426
August 9, 2015 (Added)
0 (Comments)
Hi all, I made this simple tutorial of how to draw a dragon with a few steps, just follow the video ...
Show More
Show Less

Step 1 - Start with a pencil and draw a circle and a elongated shape for the body.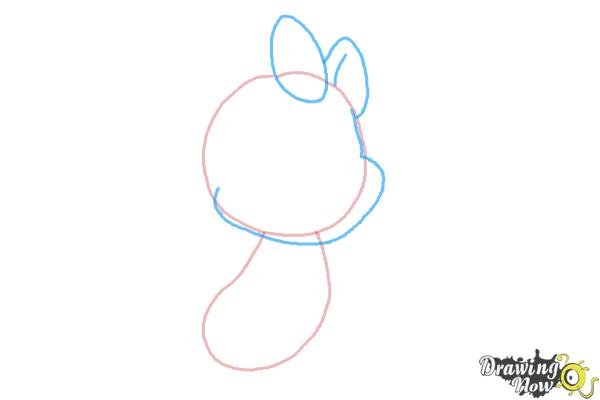 Step 2 - Add an egg shape at the top part of the circle and another similar shape for the ear. Keep drawing the face line, notice it's a little bit wider than the circle.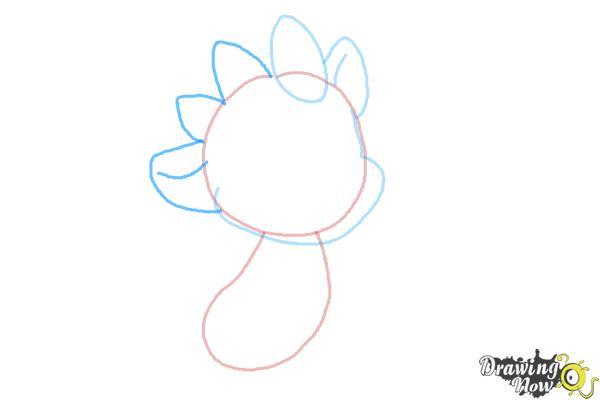 Step 3 - Draw two more spines smaller than the first one and add a bigger rounded shape for the ear just under it.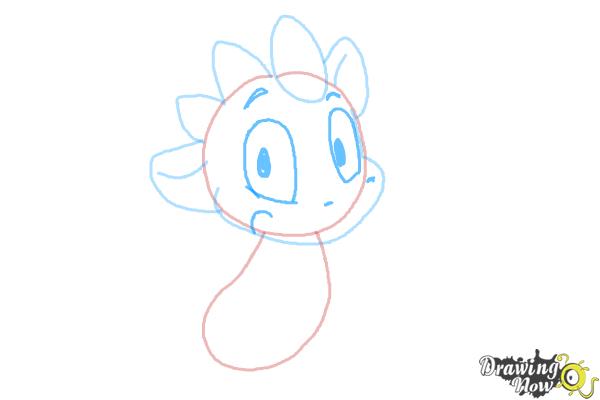 Step 4 - Draw the eyes, start with the one at the center of the dragon's face and draw the eye on the right side after, add the eyebrows, two lines for his nostrils and a curved line under his eye for the mouth.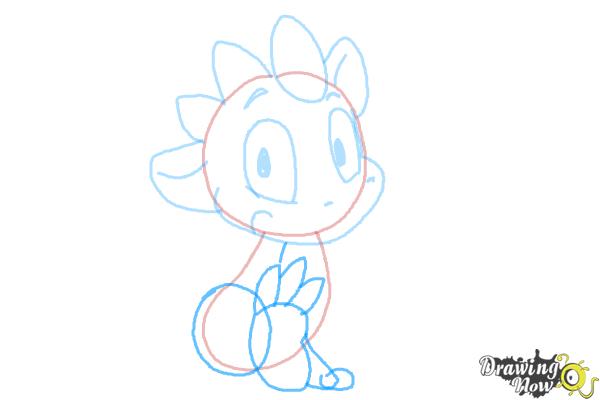 Step 5 - Draw his leg and foot, start with a circle on the left bottom part of his body, sketch the basic bean like shape of the foot and add his toes.
Step 6 - Do the same here, start with a line on the right side of his body, add half a circle and another rounded shape for his foot, draw three more toes.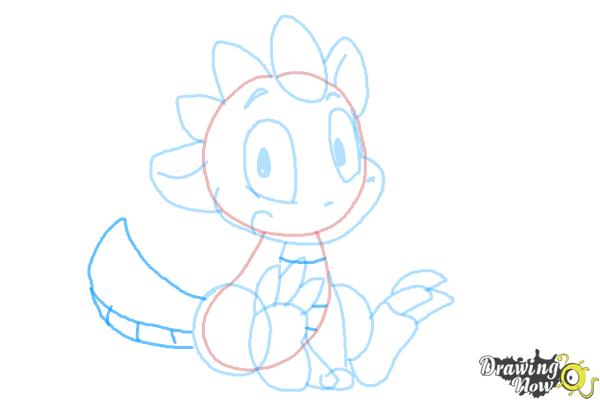 Step 7 - Sketch his tail, add another line inside of it and draw three lines between them, add three more horizontal lines for his body.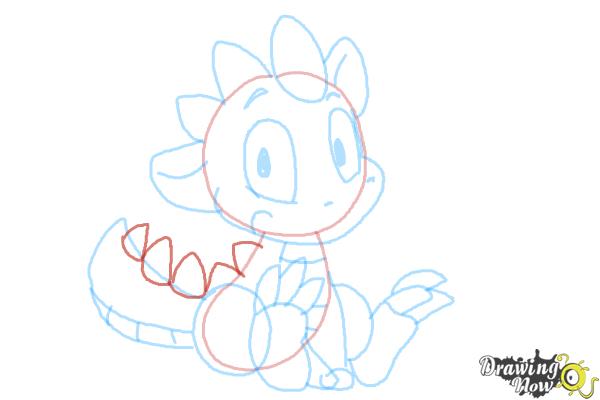 Step 8 - Add rounded triangles on his tail for his spines and another two on his back.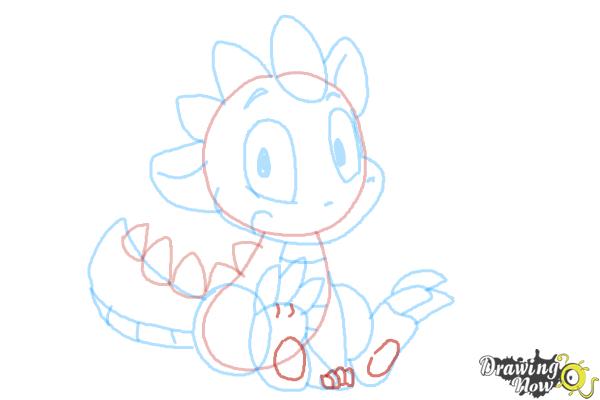 Step 9 - Add two circles on his feet and draw four fingers between them.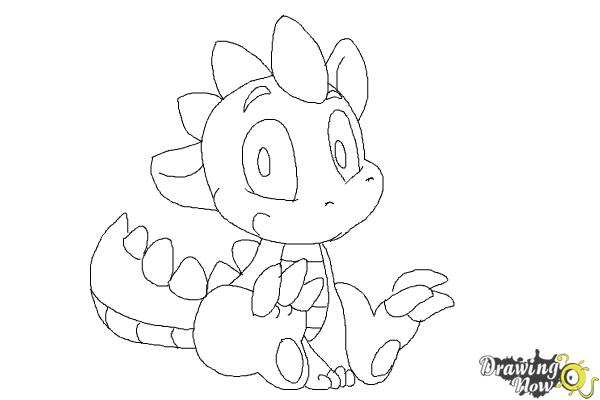 Step 10 - Trace your pencil guidelines with a black pen or marker and remove the pencil marks with an eraser after.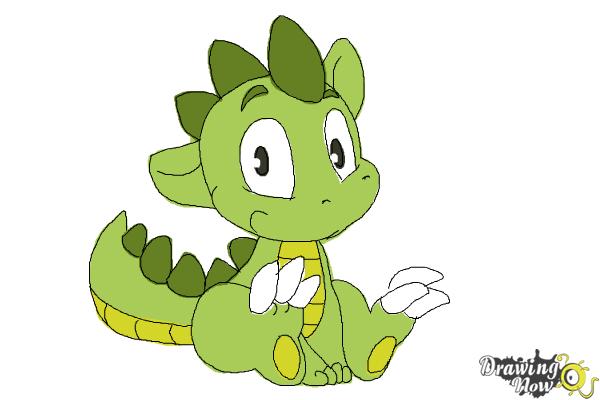 Step 11 - Color your drawing and share it with your friends.