614,695
August 25, 2015 (Added)
2 (Comments)
Hey there, you can join me now and learn how to draw a butterfly on a flower, follow this easy step by step drawing tutorial and you'll be able to draw it in minutes.
Show More
Show Less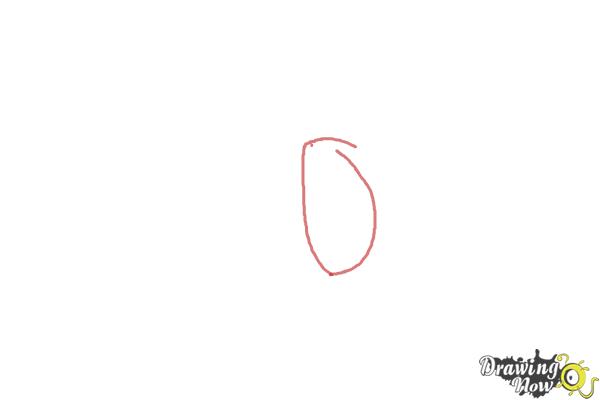 Step 1 - Let's begin our easy how to draw a butterfly lesson with a pencil. Start by drawing an oval shape but don't connect the upper part.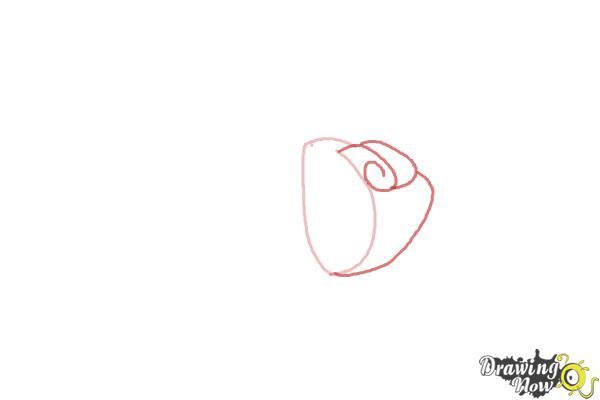 Step 2 - Sketch a spiral shape attached to the oval we drew before and add a curved line on the right, connect it with another curved line to the bottom of the rose's bud.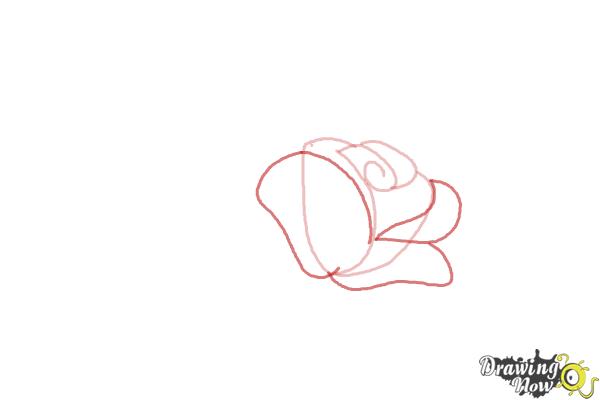 Step 3 - Add three more petals, start with the smaller one on the right and add another below it, draw another big petal on the left side.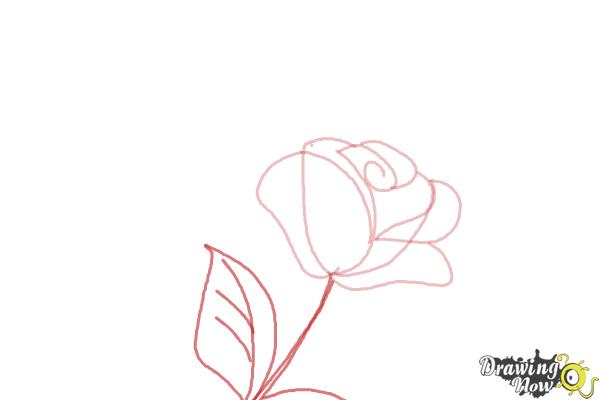 Step 4 - Add the rose's stem using two lines and draw the leaf, inside the leaf draw three more curved lines as shows in the image.
Step 5 - Now for the butterfly, draw a small circle, an oval under it and another longer one. Add two more lines for the butterfly's feelers on top of the small circle.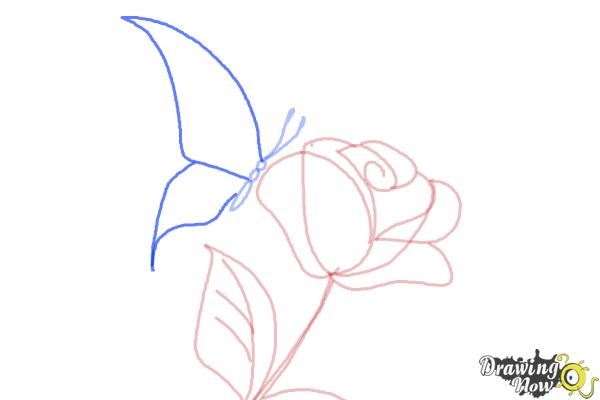 Step 6 - Sketch the wings, start with the big one from the top part of the butterfly's head and finish the line in the middle of its body. Draw the smaller wing attached to the big one.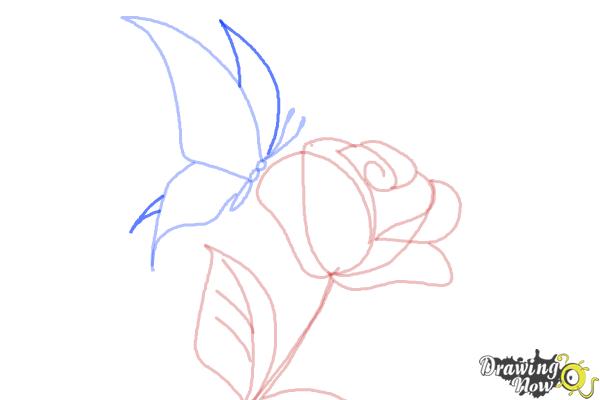 Step 7 - Continue drawing the butterfly's wings, this time start from the lower part of the feelers and finish the line in the middle part of the big wing we drew before. Add another small 'V' shape on the bottom left side.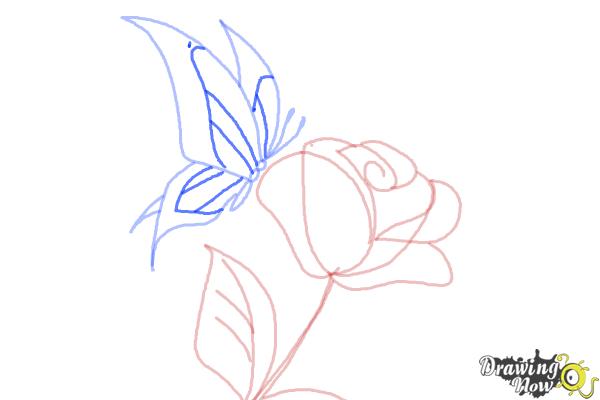 Step 8 - Add more details inside the wings, draw curved lines parallel to the outer shape of the wing and add a few strait lines toward the body of the butterfly.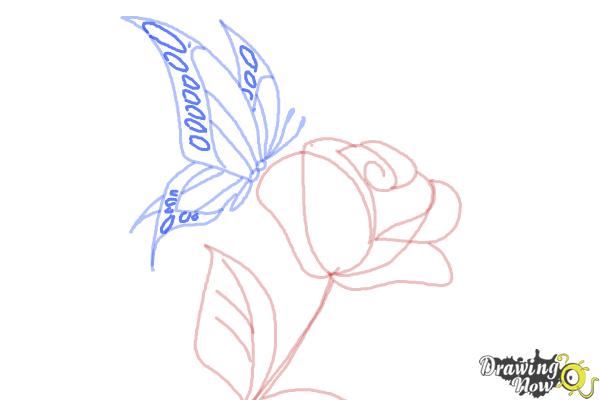 Step 9 - Continue adding small ovals in the space we have left on the wings, notice that the ovals are not the same size.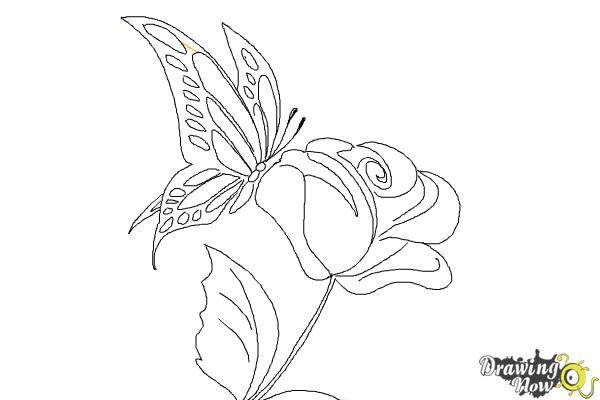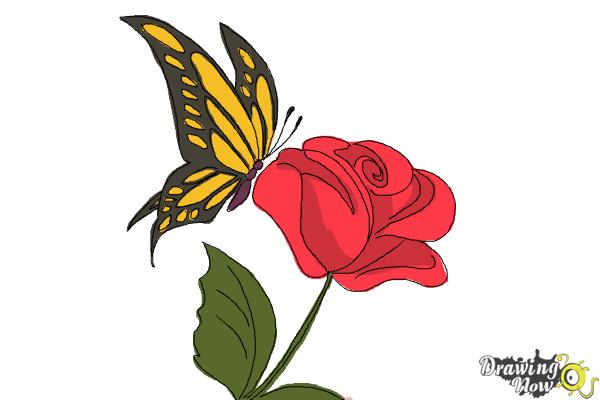 Step 11 - That's it :) color your drawing, you can add darker red areas on the lower part of the rose's petals to give it more depth.