27,897
September 13, 2015 (Added)
0 (Comments)
Hi everybody, here's another drawing tutorial from the new animated movie Hotel Transylvania 2 and t...
Show More
Show Less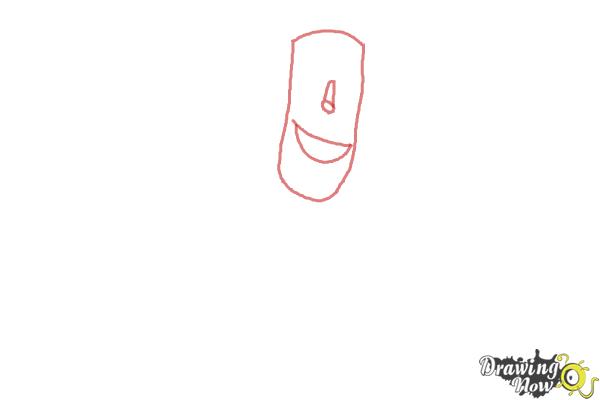 Step 1 - Start with a rectangular long shape for his face, add his small nose and a wide mouth below, notice that his mouth is almost as wide the face.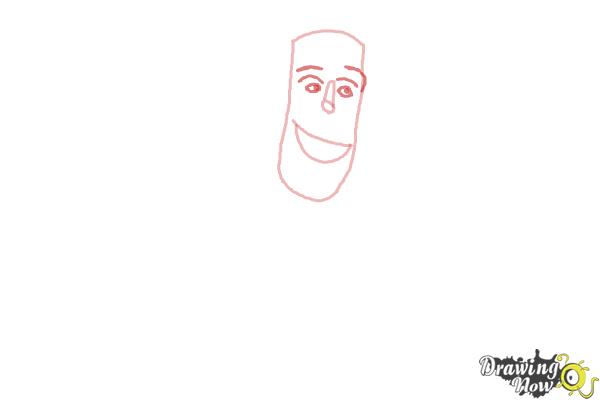 Step 2 - Sketch his small eyes and the eyebrows above, add another two curved lines above the eyebrows.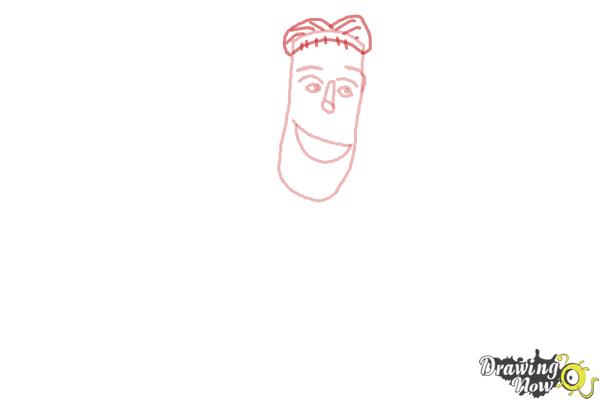 Step 3 - Draw a parallel line near the top of his face and a few short vertical lines over it. Draw two round shapes from the top of his head upwards and add a few line inside.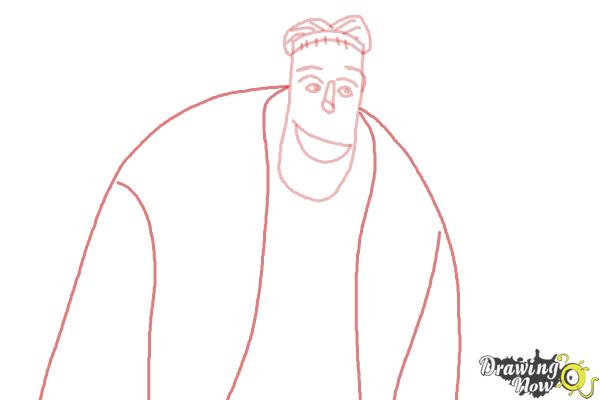 Step 4 - For his body start drawing a curved line from the left side of the face, the same height as the eye. Draw another curved line from the right side. Now add four lines inside, two from the sides of the face and two for his arms.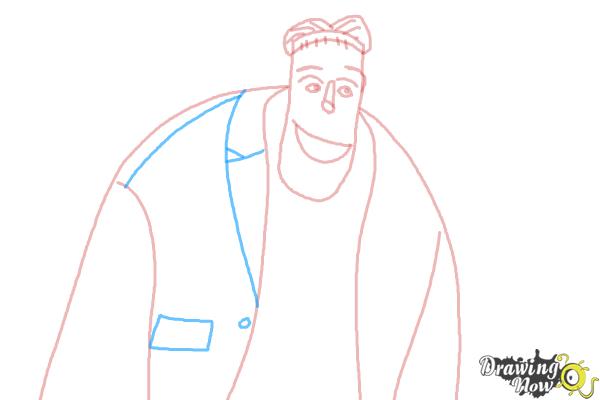 Step 5 - Add more details to Frankenstein's coat, you can start from the shoulder line and continue adding more lines connected to it, draw a rectangle and a small circle for the button at the lower part.
Step 6 - Draw Frankenstein's small ears just above the mouth, add his tie and shirt's collar, draw his belt and another rectangle on the right side.
Step 7 - Sketch his arm on the right side and a basic shape of the hand, you can follow the way I added it in the video "Step 7".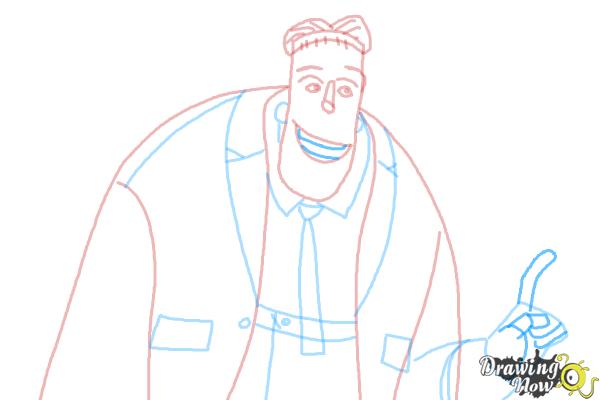 Step 8 - Draw a long finger at the upper part of his hand, add half a circle line inside and add his thumb above, now add two more lines for the fingers.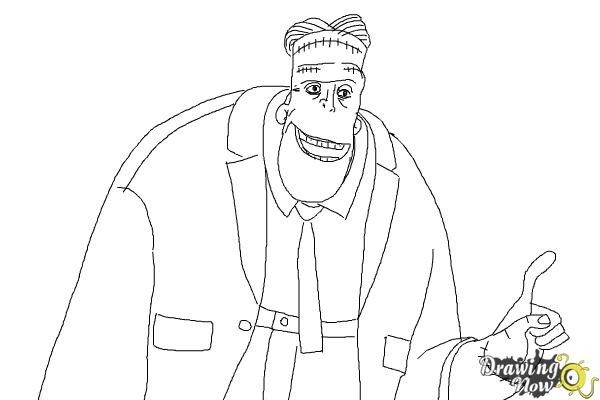 Step 9 - Trace your pencil guidelines with a black pen, notice that I added couple of more lines with stitches above his eyebrows and follow the way I added details to his eyes and nose in the video.
Step 10 - Color your drawing, I used white just above the eyes and on the right side of the face, so it will look like the light is coming from the right side. Also add darker colors around his eyes to make them appear more inside.