45,714
September 15, 2015 (Added)
1 (Comments)
In this tutorial I will show you how to draw Pig Pen from the new animated movie The Peanuts Movie, ...
Show More
Show Less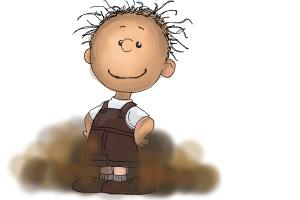 Step 1 - Start with a round shape for the head and draw a small ear on the left and a bigger one on the right side, notice that the ears are not at the same height and the ear on the left is a bit lower.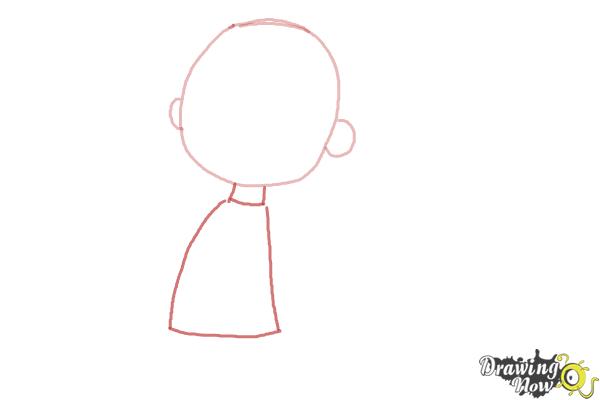 Step 2 - Add his neck and a rectangular shape for his body, notice that the line on the right is more curved outwards.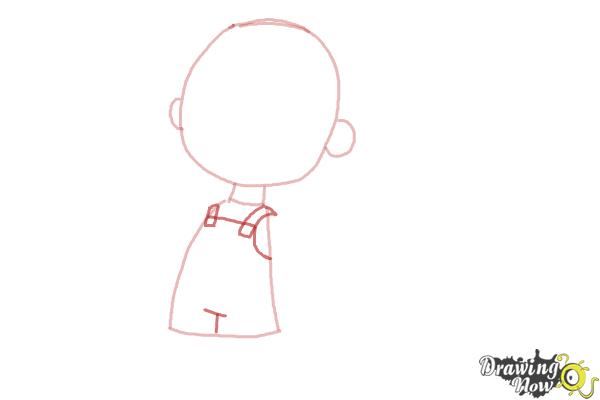 Step 3 - Draw a 'T' at the bottom of his body and for the overall draw a horizontal line with a curve on the right and add 2 small rectangles for the shoulder straps.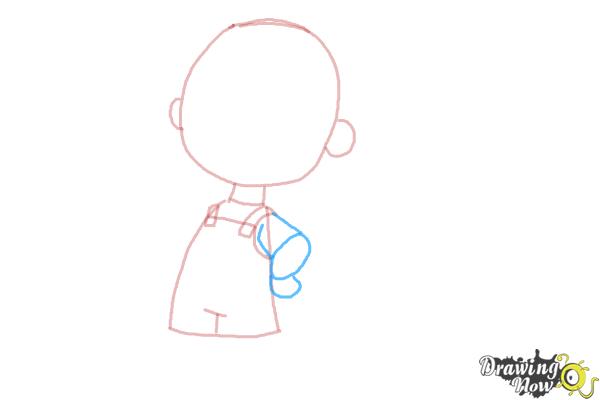 Step 4 - Now we're going to draw his arm using two shapes and another oval shape for his hand.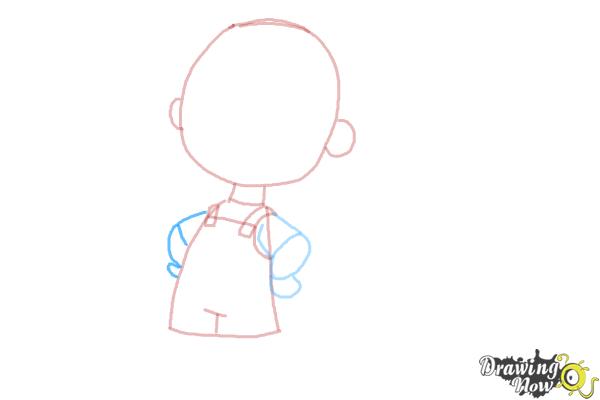 Step 5 - Keep drawing the arm on the left using an 'L' shape and a curved line. Draw another small 'U' shape for his hand.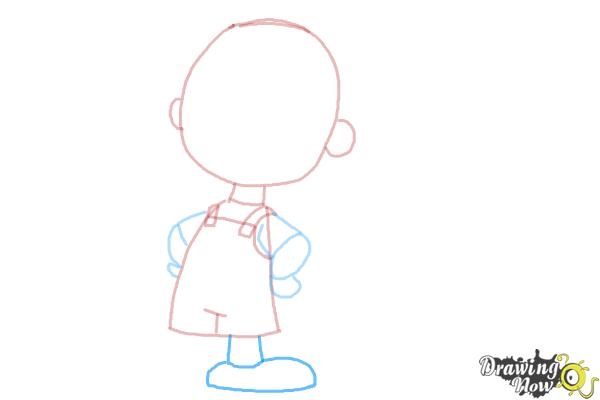 Step 6 - Start drawing his leg using two vertical lines and add the shoe at the bottom.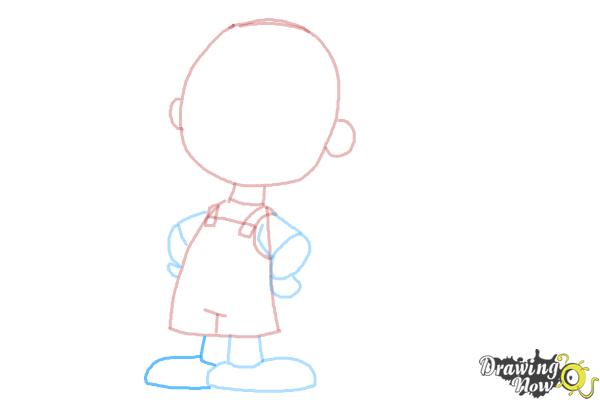 Step 7 - Now add his other leg and shoe, start the line on the left side and connect it with the other shoe, add a curved line for the shoe on the left.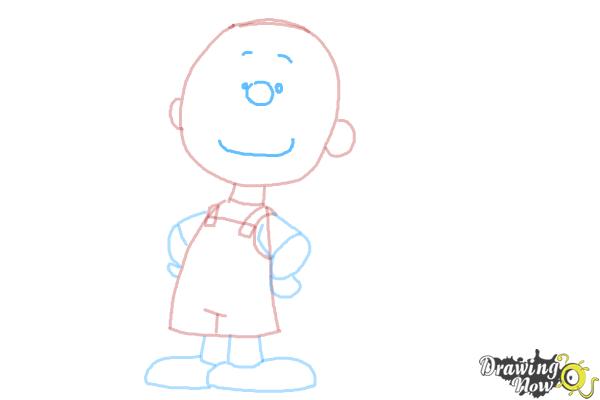 Step 8 - Draw Pig Pen's facial features, you can start with the nose and add two eyes, then draw his mouth and eyebrows.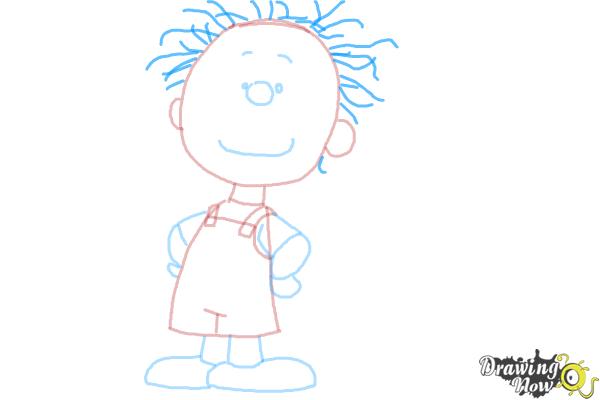 Step 9 - Add straight and broken lines to draw his hair, also draw a few shorter and a few longer.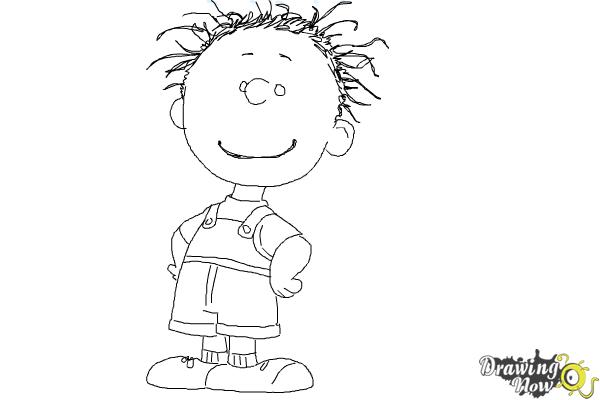 Step 10 - Trace your guidelines with a black pen or marker and add his socks, more details to his pants and overall.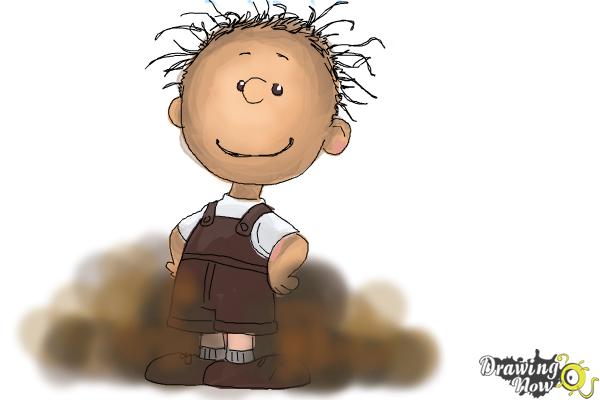 Step 11 - Color your drawing and show it to your friends.