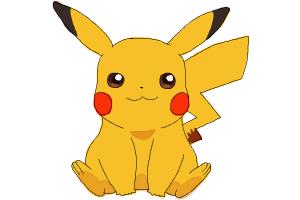 61,514
September 19, 2015 (Added)
3 (Comments)
Hi, everybody, here's a tutorial on how to draw one of our favorite characters from the animation ...
Show More
Show Less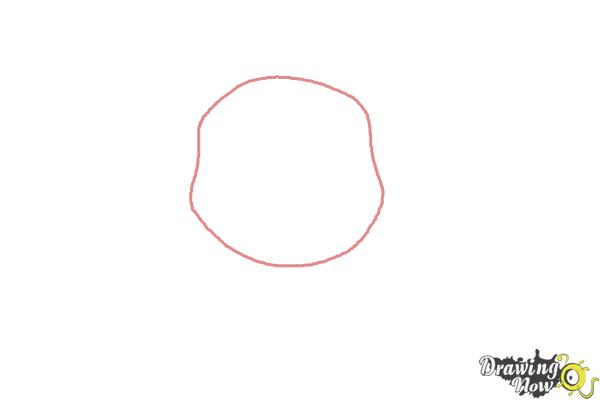 Step 1 - Start with a round shape for Pikachu's face. Notice that at the upper left and right parts of it, you have sharper corner curves. For Pikachu's cheeks, make sure that as you draw, there are two bumps on the lower half of his face.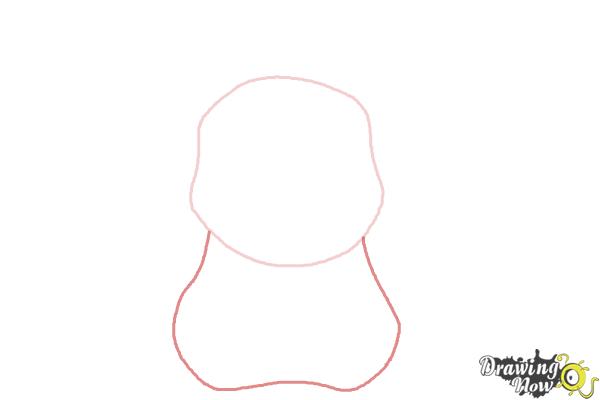 Step 2 - Sketch his body by drawing a pear shape. Start on the left side, with the top part smaller than Pikachu's face but becomes slightly bigger at the bottom part.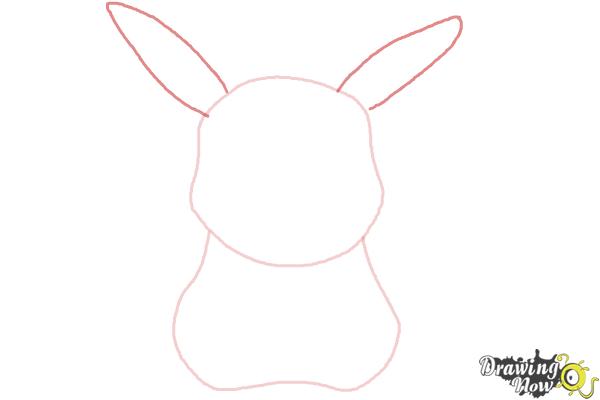 Step 3 - Draw Pikachu's ears at the corners by making long diagonal half ovals. Notice that as you approach the end, it becomes narrow and its curve become smaller.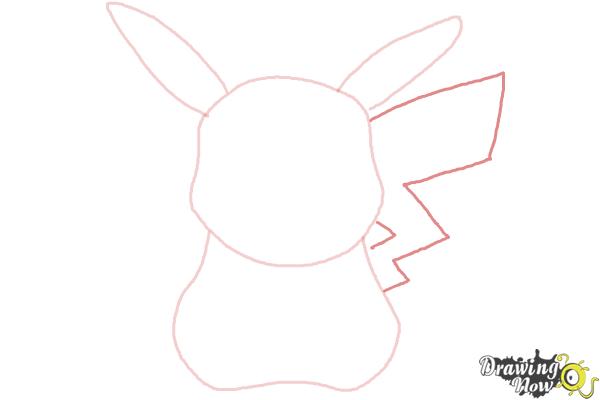 Step 4 - Sketch Pikachu's tail. Start by making short diagonal from the right side. Continue it as a zigzag with the diagonal lines getting longer. To complete Pikachu's tail, connect the end of the tail to his head. Then between the head and body, draw two sh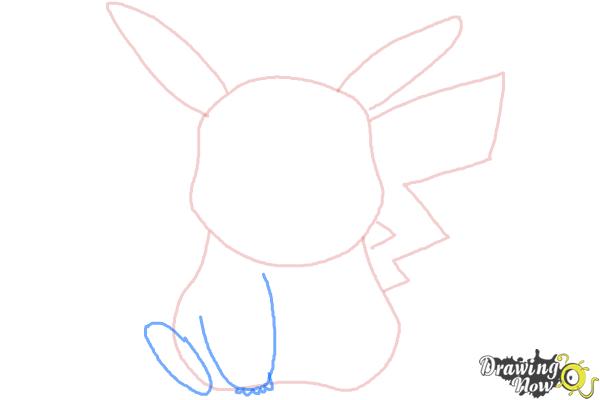 Step 5 - For his feet draw a long oval shape on the left corner of his body. Then add a semi oval which is twice wider than his feet but almost of the same height, for his hands. Add Pikachu's very small five fingers.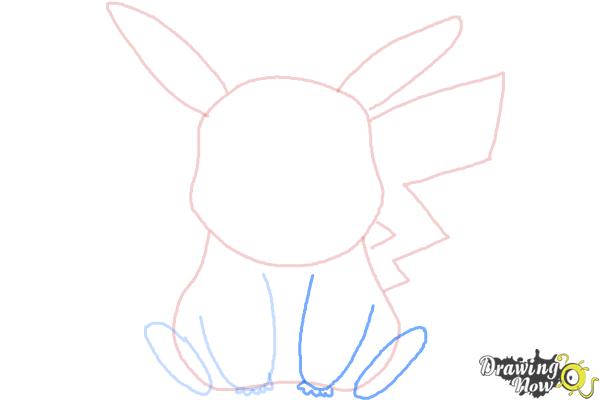 Step 6 - . Draw Pikachu's feet and hands on the right side just like a mirror image of its left body.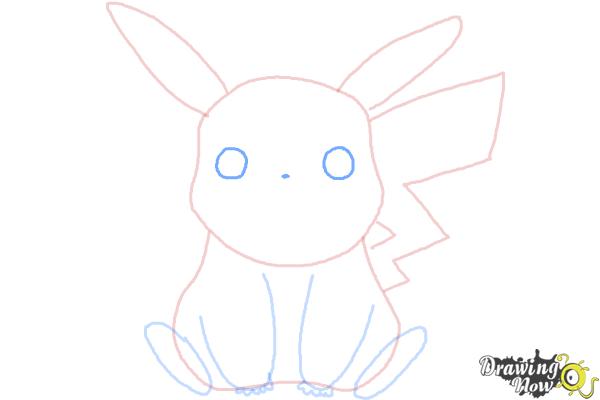 Step 7 - Sketch Pikachu's eyes by adding two small circles, just above the cheeks. Notice that it is two circles apart from each other. At the middle, add his nose.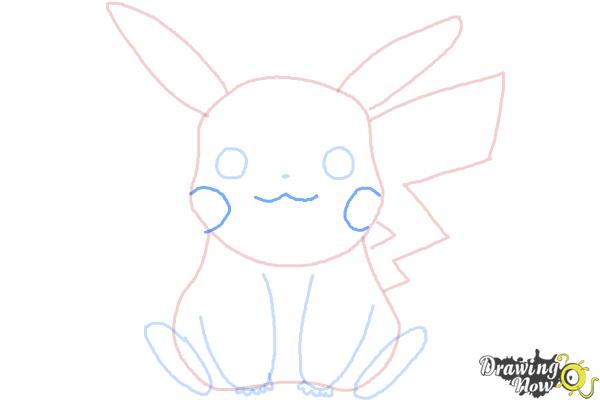 Step 8 - Draw Pikachu's mouth with two curves lines. The midpoint should be aligned to Pikachu's nose.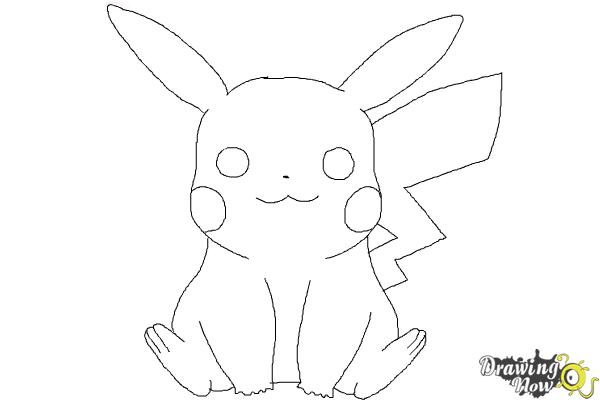 Step 9 - Add two semi-circles, which are slightly bigger than his eyes, for his cheeks on both sides.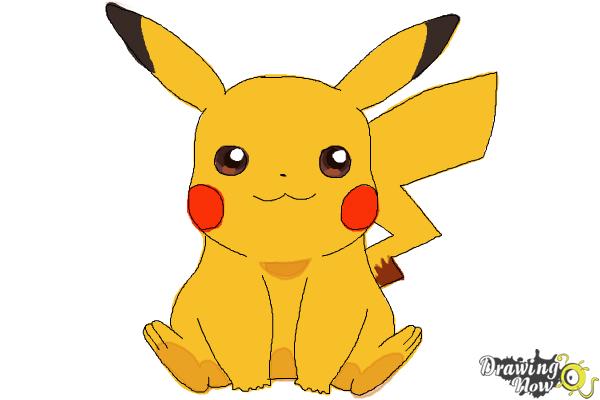 Step 10 - Color the whole Pikachu with yellow. Then add red for his cheeks and combination of layers of black, brown and white on his eyes. You can also add darker shades of yellow as its shadows on some parts.