52,544
September 27, 2015 (Added)
0 (Comments)
How to Draw Woodstock from The Peanuts Movie.
Hello there folks! Today we are going to draw step by ...
Show More
Show Less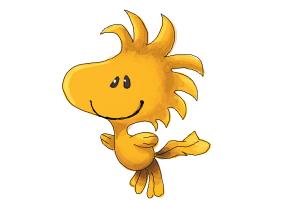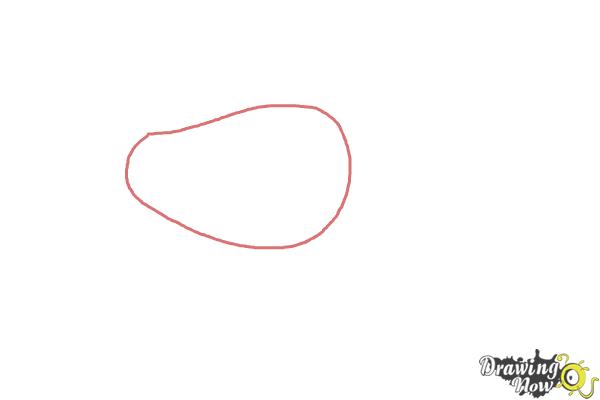 Step 1 - Hello there!!! Let´s start with a sleeping pear shape for woodstock cute face!
Step 2 - After that make his little neck with 2 curved lines, and a round shape for his body, placing it to the right,...that´s great!!!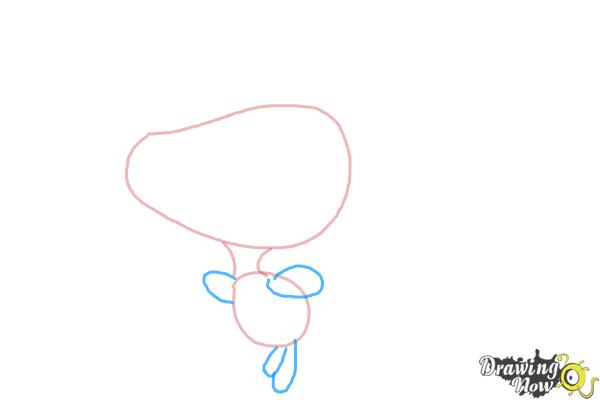 Step 3 - Now make a round egg like shape, starting on the end of the neck in his right side for one wing, and another egg like little shape bellow his head for the other wing. After that, at the bottom sketck one foot with only two fingers...well done!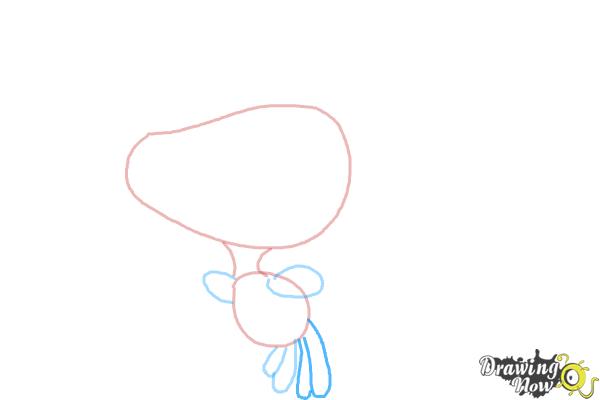 Step 4 - Let´s go for the other foot, draw the same form that you did for the first one a bit bigger at the right...Beatiful!!!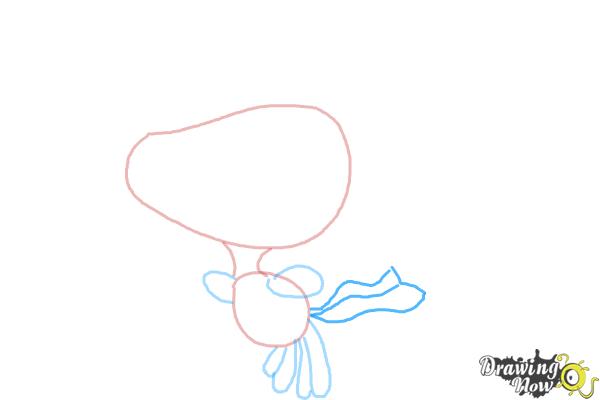 Step 5 - Start the tail by making a wavy line in the middle to the right win and the right foot, and then follow it with two more opening at the end, after that close the lines one with each other...Great!!!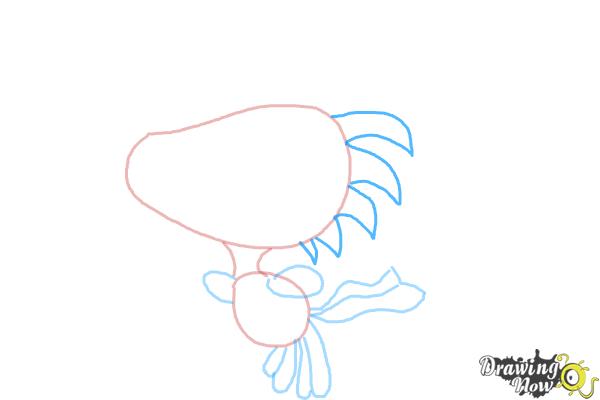 Step 6 - Let´s go for is hair, sketch a round line from the top of the head going right and left in zig-zag till the bottom of his head...looks good!!!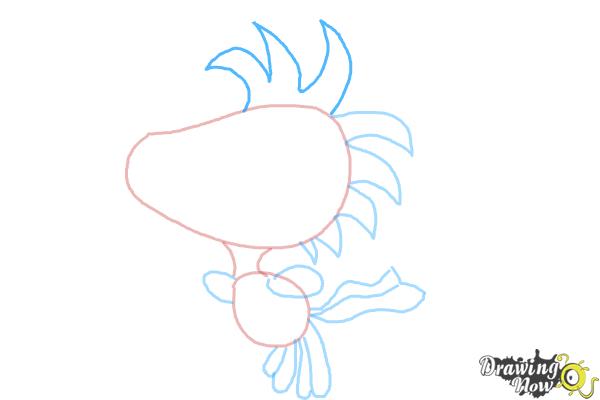 Step 7 - Now do the same on the top of the head going up and down...Awsome!!!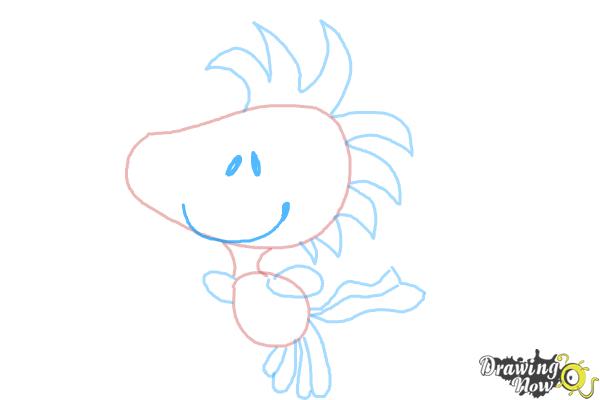 Step 8 - Draw the eyes with 2 dots, the first one just under the line that starts the hair, and then a smily beautiful line for his mouth....wow, he is so cute!!!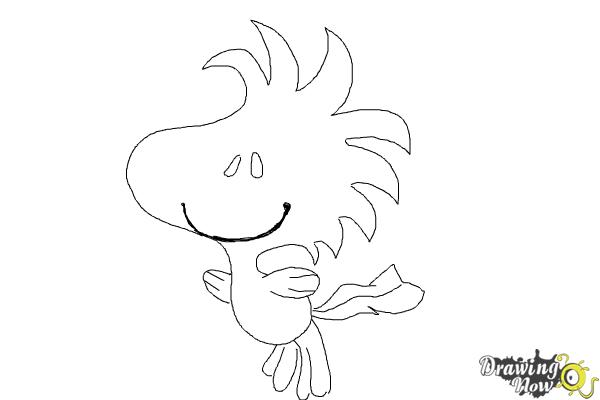 Step 9 - Now trace your pencil lines, using a black pen or a marker. You can also print this coloring page of woodstock here...Great job!!!!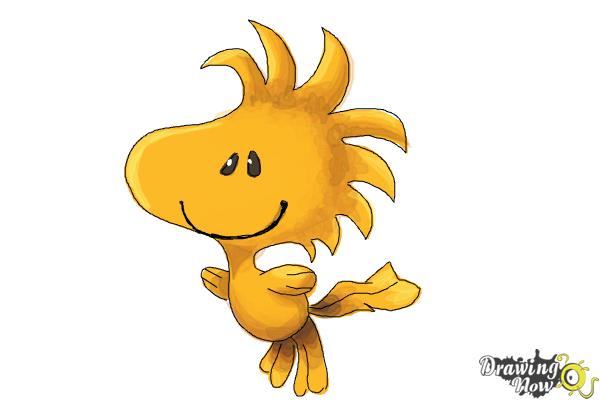 Step 10 - For the coloring I used different tones of yellow to make the shades, you can also take a look on the coloring tecnique, on the final step video above....I´m sure your picture is beautiful!!! Let´s draw something else now here in drawingnow!!!!! see you soon!!!