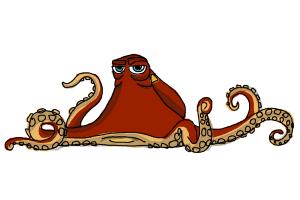 36,141
June 15, 2016 (Added)
0 (Comments)
Hi everyone, here's a simple step by step drawing lesson of how to Hank from the movie Finding Dory,...
Show More
Show Less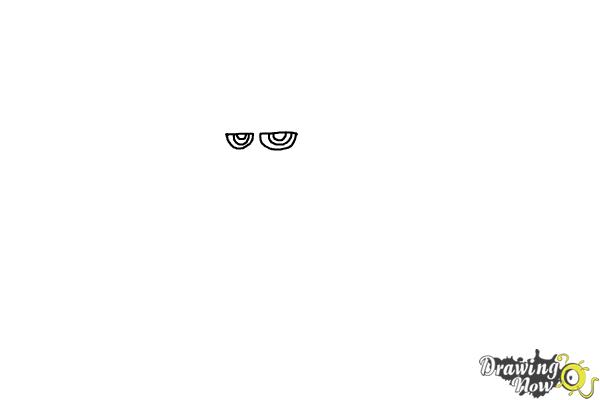 Step 1 - Draw two half circles for Hank's eyes and add another two smaller half circles inside.
Step 2 - Add his eyebrows just above the eyes and connect them with a curved line, continue with drawing the two folds below his eyes.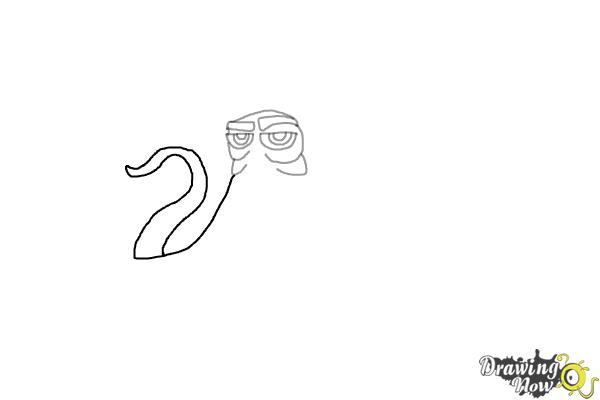 Step 3 - Draw a long curved line on the left side just below the fold and add a question mark shape tentacle.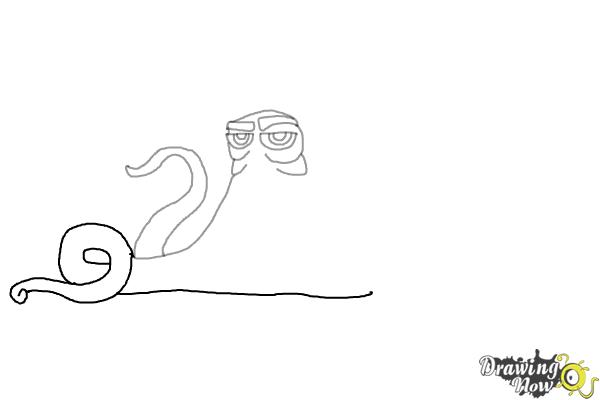 Step 4 - Continue the curved line we drew before in a circular way to create another tentacle and draw a line at bottom for Hank's body.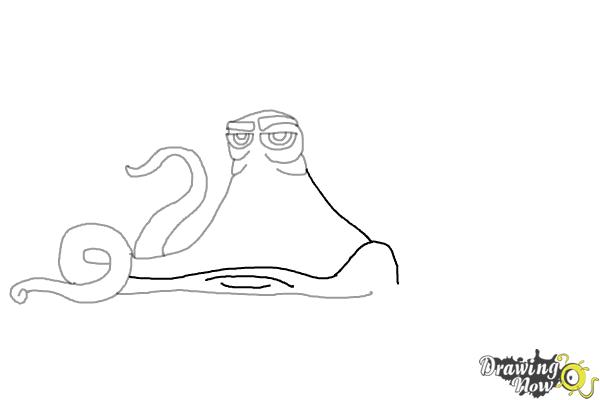 Step 5 - Add a parallel line above the line we drew before with an upside down "U" shape at the end, now add two curved lines for his mouth. Add a line on the right side, just below the fold of his eye.
Step 6 - Draw another tentacle, start with a "J" shape line and complete it with a spiral shape. Draw a curved line on the right side of his head and add a small triangle inside.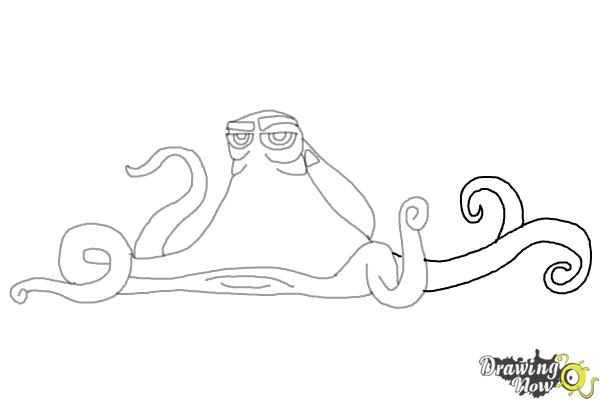 Step 7 - Continue drawing two more tentacles on the right side, use the same technique as before, start with a long curved line with a spiral at the end and add a parallel line to it.
Step 8 - Add Hank's suction cups on his tentacles, start with drawing rectangle shapes on the side of the tentacles and add more rounded shapes inside.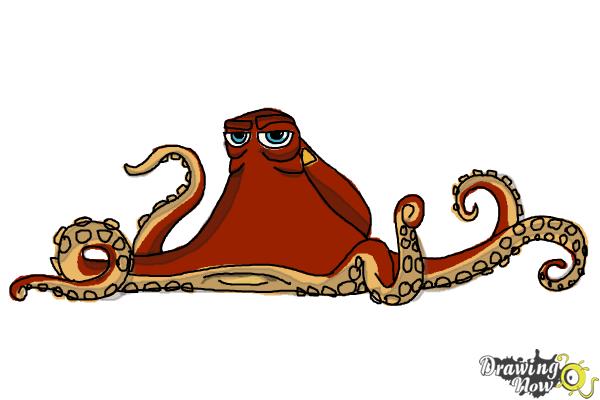 Step 9 - Color your drawing, you can add a shadow on the left and right side of Hank's head and use two colors for his body as we did.