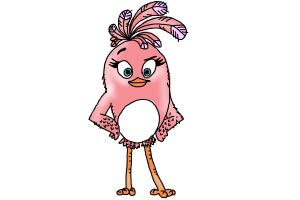 36,872
June 21, 2016 (Added)
0 (Comments)
Hi everyone, here's a requested tutorial of how to draw Stella from the Angry Birds Movie, follow th...
Show More
Show Less

Step 1 - Start drawing Stella with the shape of her beak, draw a wide triangle and add a rounded line below.
Step 2 - Draw her eyes using two oval shapes at the sides of her beak, add another two smaller circles inside for her pupils.
Step 3 - Draw the eyelashes using spiky shapes at the sides of her eyes. Draw one eyebrow touching her right eye and the other eyebrow above the left one.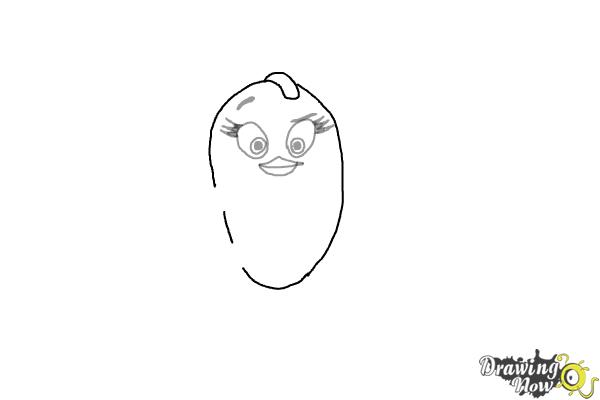 Step 4 - Draw and oval shape for Stella's body, leave two spaces for her hand on the left side.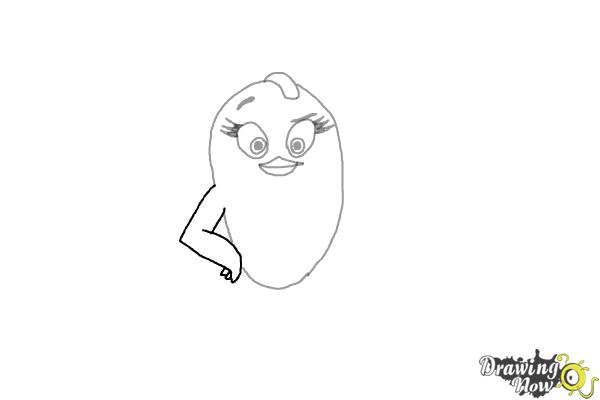 Step 5 - Draw the arm and hand and connect it to the space we left in the previous step.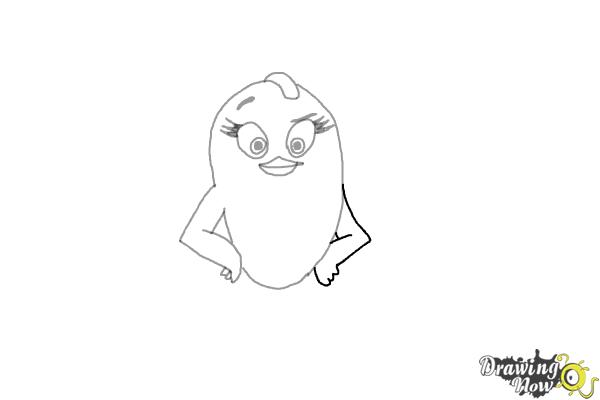 Step 6 - Draw Stella's right arm and hand, this time the hand should appear behind the body.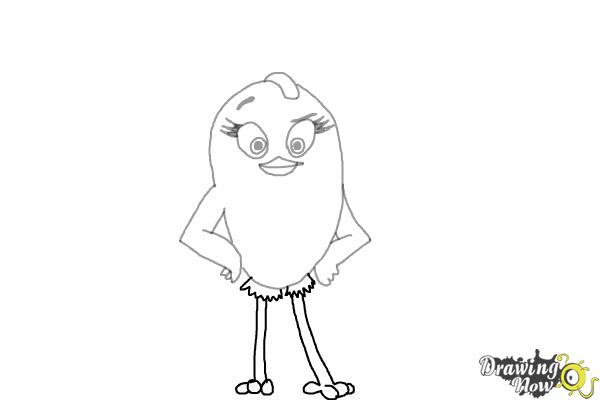 Step 7 - Draw Stella's legs, start with the upper part with the jagged line and connect two long parallel lines for the leg, now draw her toes using three small circles, do the same for the leg on the right.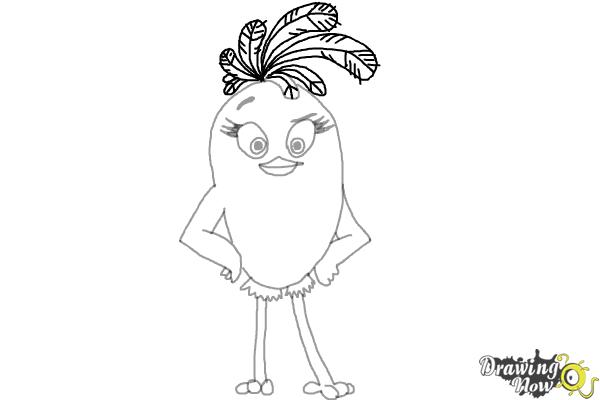 Step 8 - Start drawing her feathers from the right, draw a larger feather and add smaller ones on the left side, now draw a line in the middle of each feather and two diagonal lines at the end. Add more lines for the details inside the feathers.
Step 9 - Add an oval shape for her belly and small "U" shapes on her arms and the upper part of her legs. Add more small lines on the sides of her body and legs.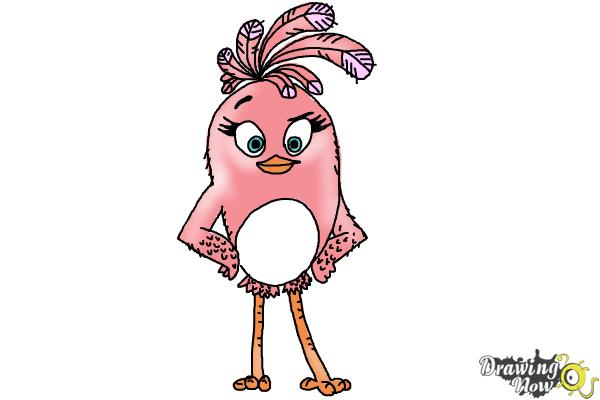 Step 10 - Color your drawing, you can add highlights on the sides of her body and under her eyes.