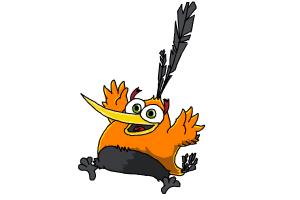 30,954
June 23, 2016 (Added)
0 (Comments)
Hi everyone, here's another tutorial from the Angry Birds movie, this time I'm going to show you how...
Show More
Show Less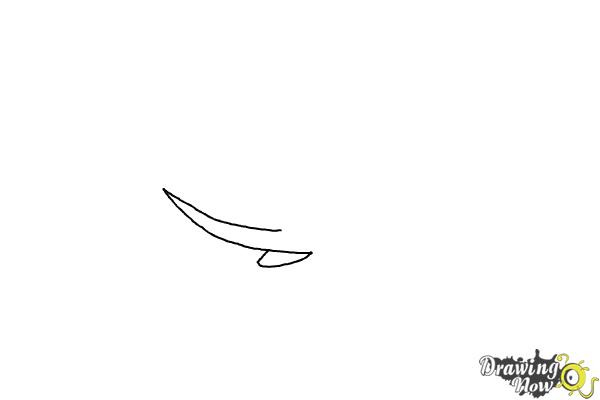 Step 1 - Start drawing Bubbles with the beak, draw a curved line and another one below, add the shape of the mouth.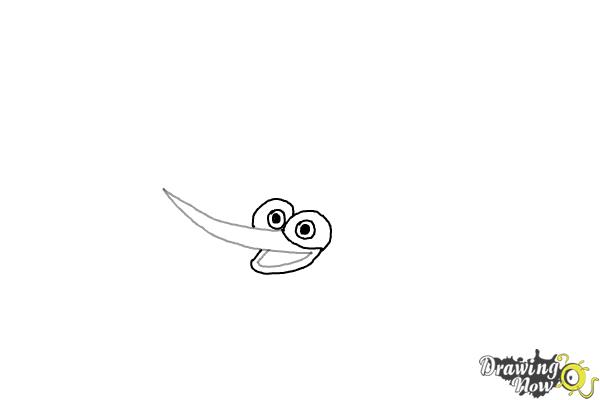 Step 2 - Continue the shape of the beak, draw a parallel line at the bottom and connect it where we started drawing the beak.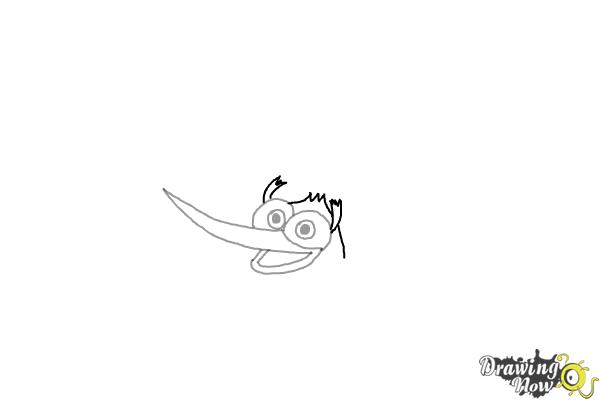 Step 3 - Draw the eyebrows with jagged line at the upper part and draw the head shape in between the eyebrows, continue the line on the right side.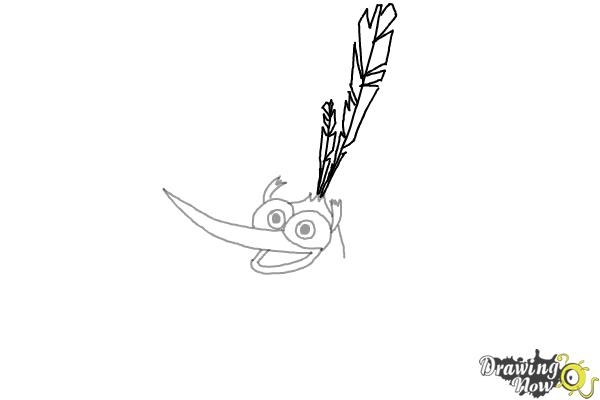 Step 4 - Add the two feathers above Bubbles head, start with a long strait line and add the rectangle shapes to create the feather, do the same with the smaller feather.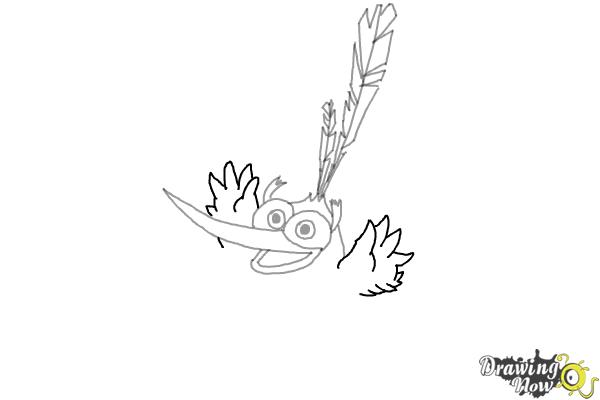 Step 5 - Start drawing the left hand with the thumb and add more fingers until the beak. Now draw the right hand using the same technique.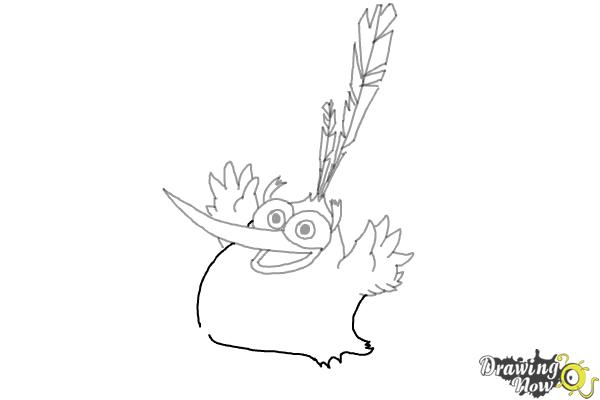 Step 6 - Draw a curved line from the middle of the beak, leave some space and continue with a strait line for the bottom part of the body, now draw another curved line under the right wing and connect it with a jagged line to the bottom line.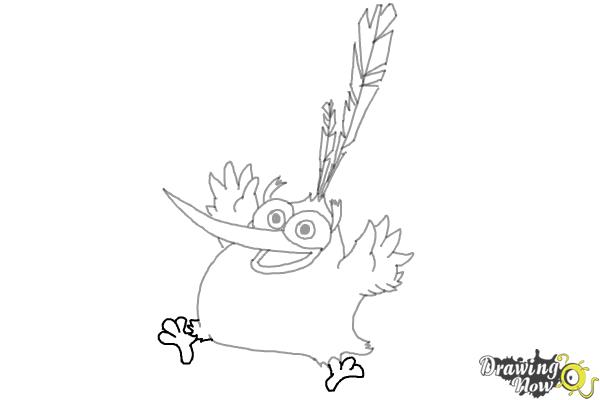 Step 7 - Draw Bubbles left leg and add the foot using curved lines for each toe. Do the same for the other foot.
Step 8 - Draw three feathers on the right side for Bubbles tail, the same way we drew the feathers above the head. Add a jagged line in the middle of the body and draw a small tongue inside the mouth.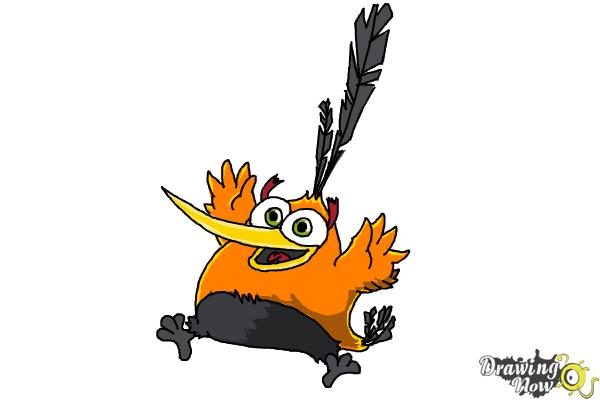 Step 9 - For the coloring part you can add shading using darker orange for the body and darker grey for the lower part. You can also add some highlights with yellow color on the outskirts of the body. That's it :) time to share your drawing with family and friends.