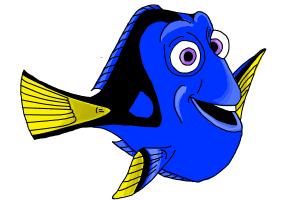 58,611
July 2, 2016 (Added)
0 (Comments)
Hi, in this tutorial I will show you how to draw Dory from the new animated movie 'Finding Dory', yo...
Show More
Show Less

Step 1 - Draw a circle for the left eye and for the right eye draw a curved line and another to create a narrow oval shape. Drow two small circles for the left eye and two half circles for the right.
Step 2 - Draw a curved line above the left eye for Dory's eyebrow and another from the top of the right eye, draw a parallel line around the left eye and another touching the eye on the right.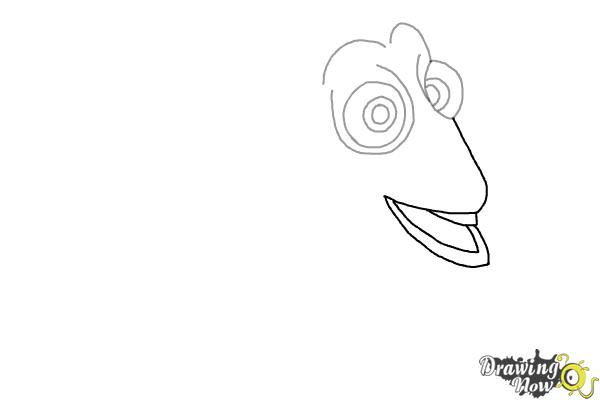 Step 3 - Draw Dory's mouth start from the eye on the right, draw a rounded line and then draw her teeth below, keep drawing two more parallel lines for her bottom lip.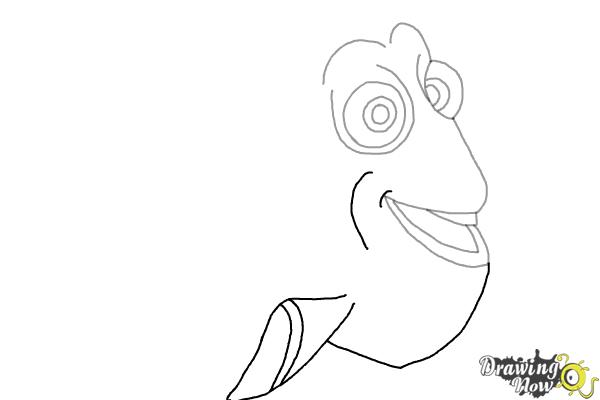 Step 4 - Draw the shape of her chin and add the fin on the left of this line, draw two curved lines at the corner of her mouth.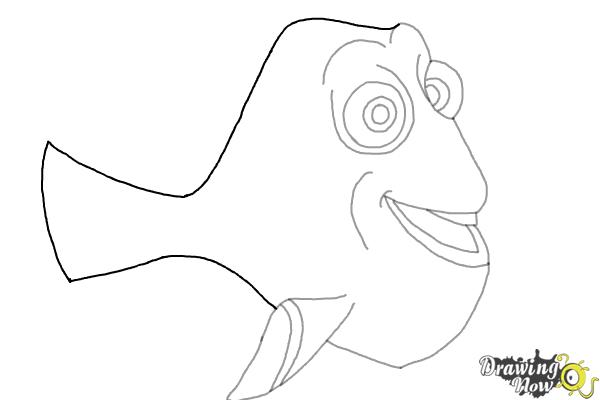 Step 5 - Continue the line next to the fin and then from the top of her head draw another line to complete her body shape.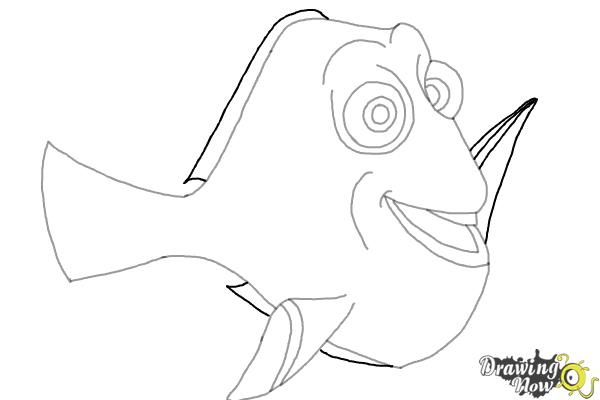 Step 6 - Draw Dory's right fin where her nose should be reaching the same height as her mouth. Draw a parallel line above her head and under her body.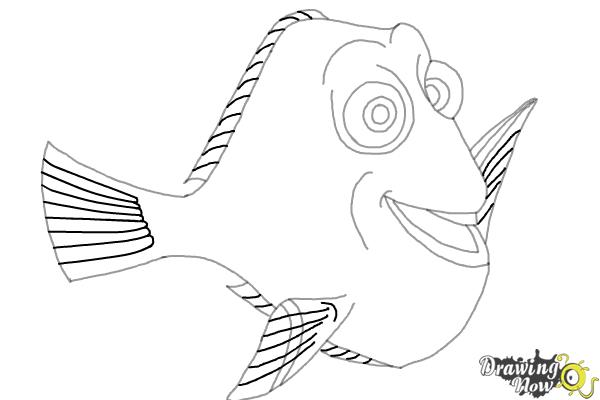 Step 7 - Add details to her fins using a few strait lines inside.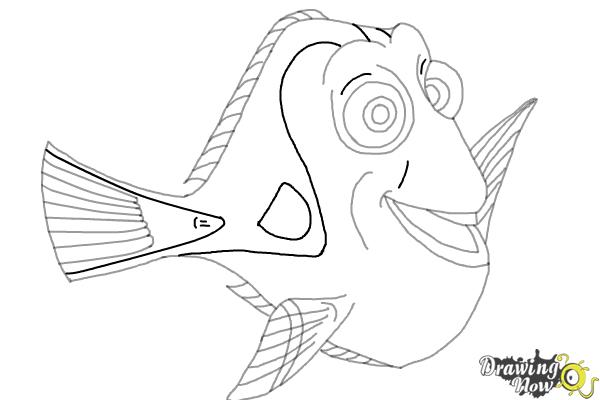 Step 8 - Continue drawing more details above her eyebrows, start a rounded line going from the left eyebrow and connects to her tail. Draw half circle inside that shape and a triangle for her tail.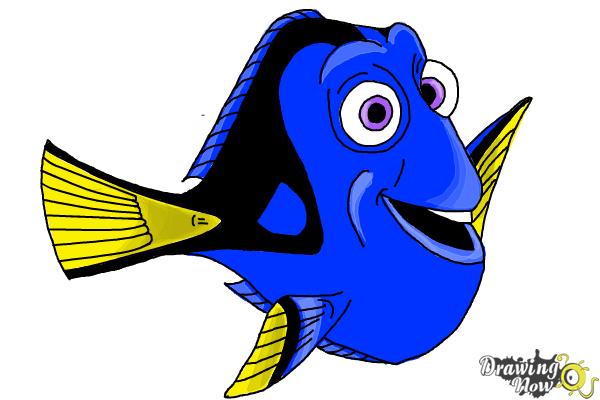 Step 9 - Great Job! it's time to color you drawing and show it to your friends and family.