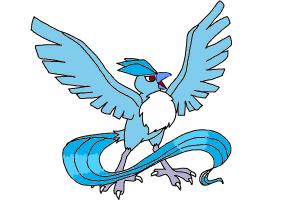 62,113
July 28, 2016 (Added)
0 (Comments)
Hi, here's another Pokemon and this time I will show you how to draw Articuno with just a few simple...
Show More
Show Less

Step 1 - Draw half a circle for the eye and kind of an "r" shape around it.
Step 2 - To draw the beak start with the part closer to the eyes and then add the lower part.
Step 3 - Use a jagged line to draw Articuno's chest, notice that the size of the chest is twice the size of the head.
Step 4 - Draw a rectangle shape above the head, now draw a parallel line and another smaller one above.
Step 5 - We are going to start with the right wing, draw a long wavy line close to the beak and add a rectangle shape at the end, continue drawing more rectangles to create the wing shape until the chest.
Step 6 - Do the same with the left wing, start the line from the top part of the chest and finish the rectangles around the middle.
Step 7 - Draw the shape of the left leg with a jagged line at the bottom, now add the right leg.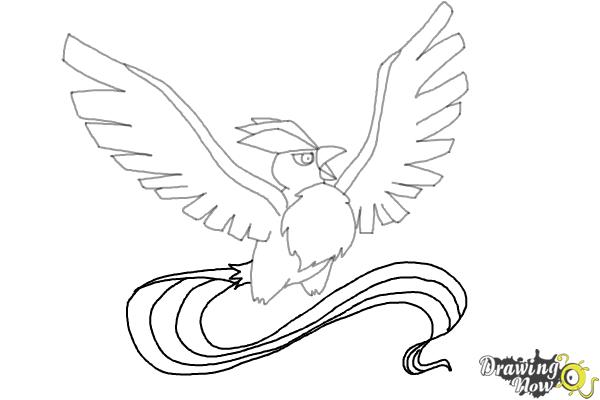 Step 8 - From the left side start drawing the tail with a big wavy line and then add another line parallel to it. Notice that the lines are crossing at the end, add 2 parallel lines inside the tail.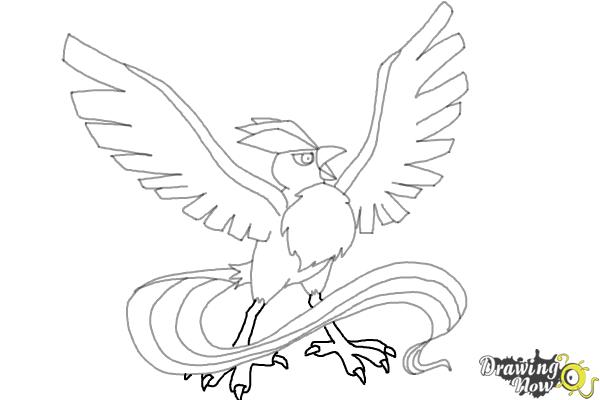 Step 9 - Draw the rest of the legs start from up and continue the leg below the tail.
Step 10 - Color your drawing, you can add a lighter blue color at the middle of the tail to give it a more shiny look.