158,027
August 13, 2016 (Added)
0 (Comments)
Hi everyone, here's another version of how to draw a horse, you can follow the easy step by step dra...
Show More
Show Less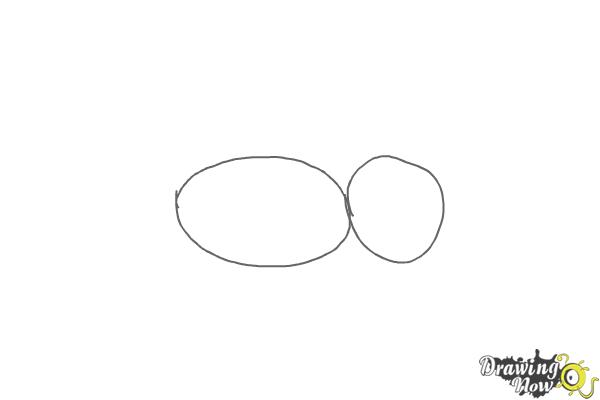 Step 1 - Start your drawing with a pencil, draw a big oval shape for the body and a smaller one one the right. Notice that the big oval is twice the size of the smaller one.
Step 2 - Connect the two ovals and draw the horse's neck, the neck should be the same length as the big oval we drew before.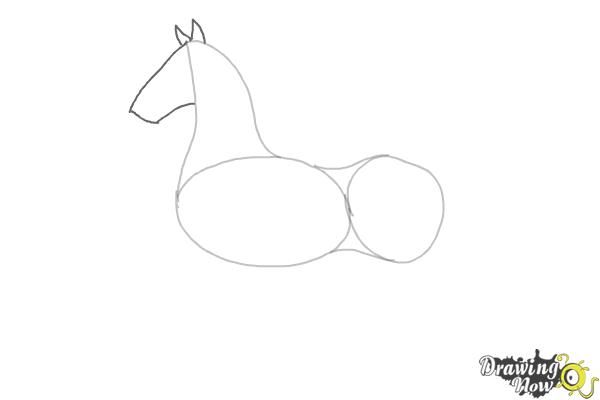 Step 3 - From the neck draw the horse's face to create kind of a rectangle and draw two ears above.
Step 4 - Draw one leg of the horse, start from the bottom left part of the big oval and divide the leg into three parts.
Step 5 - Draw the other front leg, this time the leg will appear behind the leg we drew before.
Step 6 - Continue drawing the legs, start the line on the right side and then draw a parallel line from the bottom of the small oval, continuing the line of the body.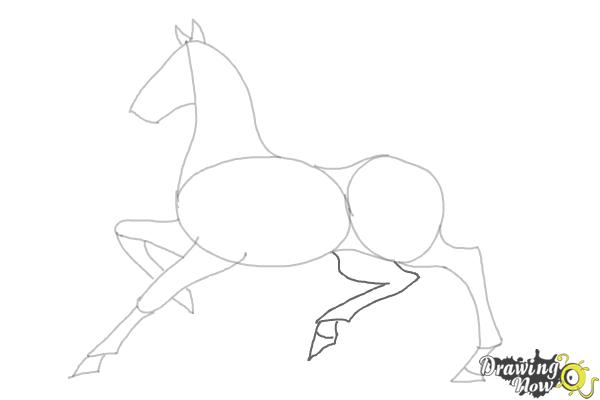 Step 7 - Draw the last leg, start the line just below the small oval and draw a parallel line starting from the right bottom part of the big oval.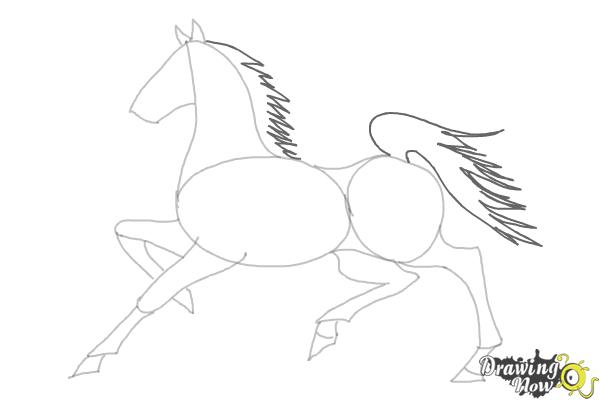 Step 8 - Draw the horse's mane and tail using jagged lines.
Step 9 - Add more details to the horse's head, start from the upper part and draw three curved lines, now for the bottom part draw half a circle and two more rounded smaller lines on the left. You can also check out the category How to Draw a Horse and find more detailed tutorials of the face and head.
Step 10 - Add more details to the ear, mane, body and tail.
Step 11 - Follow your pencil guidelines with a black marker. You can erase the pencil after.
Step 12 - Color your drawing, you can add some shading as I did using a darker color to give your horse a more realistic look.