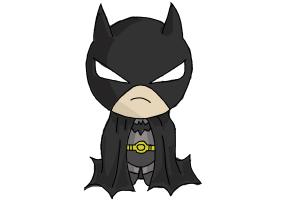 73,811
August 16, 2016 (Added)
2 (Comments)
Hi everyone, here's an easy drawing tutorial of how to draw Chibi Batman. Follow the step by step st...
Show More
Show Less

Step 1 - Similar to other how to draw lessons for kids, start your drawing with two triangles for the eyes and a circle around for the face.
Step 2 - Draw a wide upside down "U" shape and a smaller curved line for the mouth.
Step 3 - Draw two upside down "V" shapes for the ears and complete the shape of Batman's face.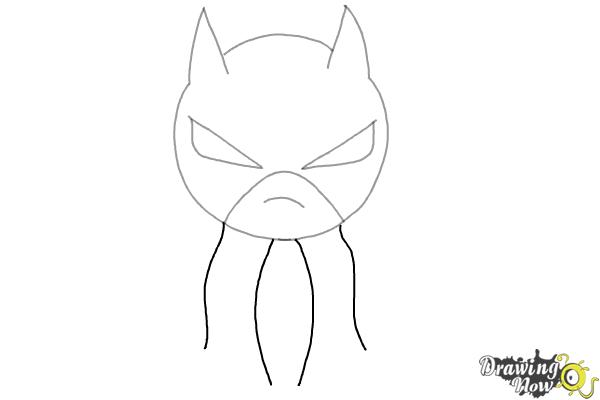 Step 4 - Just below the face draw two parallel wavy lines and another two curved lines between them.
Step 5 - Complete his cute cape using a star shape on each side and draw couple of lines inside the cape.
Step 6 - Draw the batman symbol on his chest and the belt below, around the middle of the cape.
Step 7 - Draw a wide "U" shape for the body and his legs, add a small curved line between his legs.
Step 8 - Color your drawing with dark grey and black, you can add some shading on the left side of his face and on his cape.