Name:Scorp Zanadim(Scorp for short)
village:Sand
Age:15
rank:Genin
Height:5,11
personality:Lazy most of the time but very dangerous in a fight.Gets angry easily.VERY protective of those close to him. Doesn't spend a lot of time with anyone.Eyes show nothing but pain and torment.
Background:lives alone.family was killed when he was 3.Carries his families symbol with him at all times;a dagger made in the style of a scorpion.Possesses the kekaigenkai to cover his skin in poison for a short time(30 min).also can enter a beserker stance in an emergency or when emotions are at dangerous levels.Appers to have had past encounters with Serizawa Kento,(archrivals)
goal:to find the lost members of the Zanadim tribe.
element:earth
inventory:his dagger and an assortment of poisons.also the Tri-Spirit-Claws are his main weapon which use a special chakra to cover the blades with poisin.Has a scroll to summon a scorpion.
powers:has mastered taijutsu.
Intellengence:21
Stanima:12
Chakra:11
Speed:25
looks:short dark red hair.red hood,black pants,black shoes.
normal picture: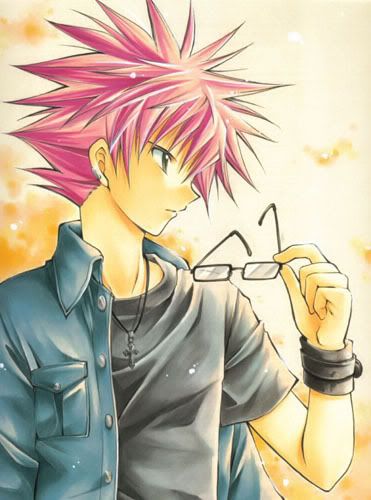 battle Picture:
Berserker Picture:
All times are GMT. The time now is 1:21 am.