362,007
July 30, 2015 (Added)
7 (Comments)
They are cute, they are funny and they are easy to draw, follow the simple steps and draw this minion in minutes.
Show More
Show Less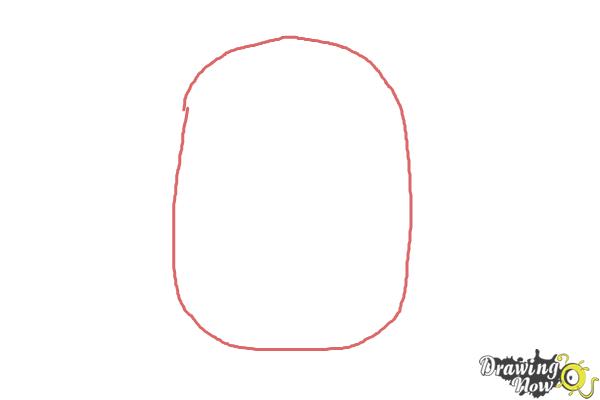 Step 1 - Start with an egg shape for the body, you can draw it short for Bob, a longer one for Stuart and the tallest one for Kevin.
Step 2 - At the bottom of the body draw the legs by adding a trapezoid with a line in the middle and two rounded shapes for the feet.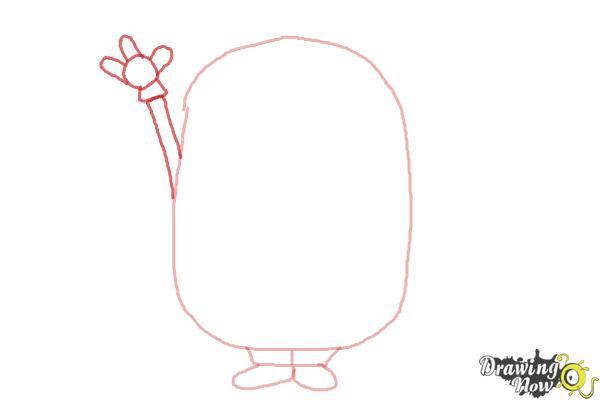 Step 3 - Sketch one arm and hand, start with two lines going up from the middle of the body and for the hand draw a circle with three fingers.
Step 4 - Do the same for the other arm and hand but this time start the lines a little bit lower on the body.
Step 5 - For the spectacles, draw one big circle on the left side of his face and connect another circle to the right side.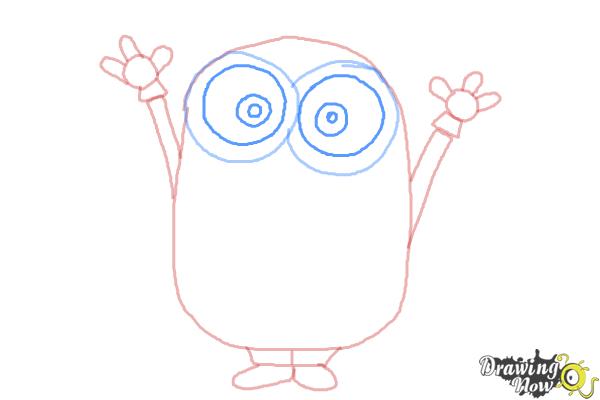 Step 6 - Add another three smaller circles inside the ones we drew before for his eyes.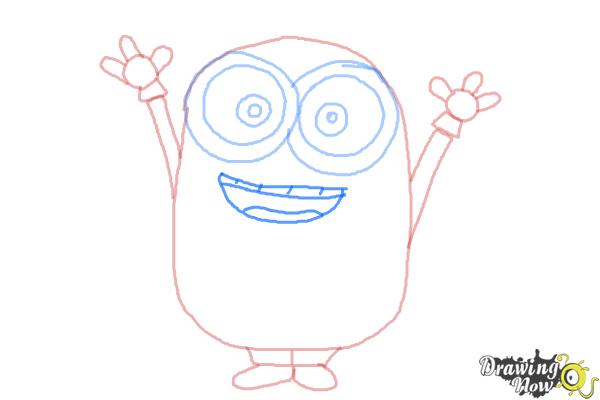 Step 7 - Draw a banana shape for his mouth below his spectacles, add a strait line for the teeth, dived it into smaller parts and a curved line under it for the tongue.
Step 8 - Add a big rectangle under the mouth with two lines from the middle reaching the outer lines of his body.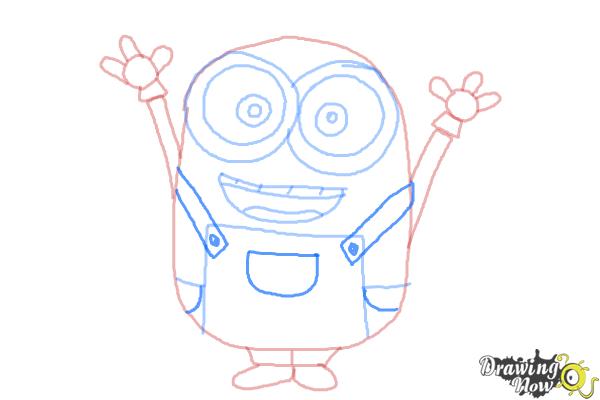 Step 9 - In this step we're going to add more details to his overall. Draw two diagonal lines from the same height as his arms and connect them to the rectangle we drew before. Add another rounded shape in the middle of the overall.
Step 10 - If you were using a pencil in the previous steps, trace your guidelines with a black marker and erase them after.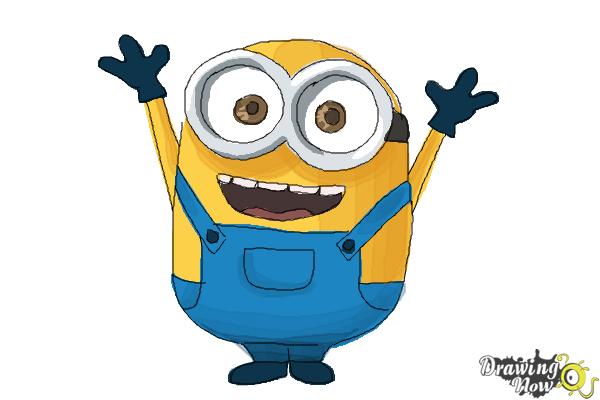 Step 11 - Color your drawing, add shading in the inner left part of the minions spectacles to give it a more 3D look.