105,823
August 2, 2015 (Added)
4 (Comments)
Here's another drawing tutorial from the popular video game Five Nights at Freddy's, follow the simple steps and learn how to draw it in minutes.
Show More
Show Less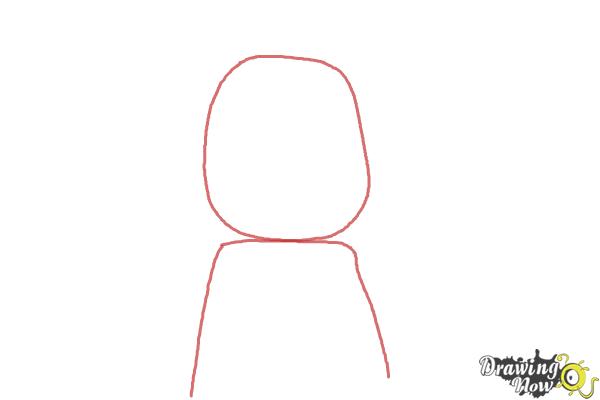 Step 1 - Start with a pencil, draw a rounded rectangle for his head and a trapezoid shape for his body, notice that his body is just a little bit wider than his head.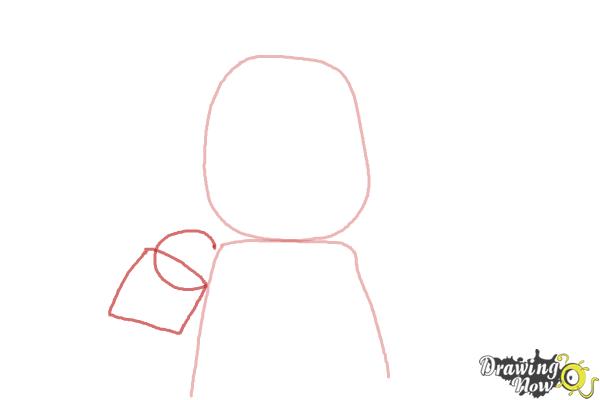 Step 2 - Draw a circle for his shoulder and a rectangle for his upper arm.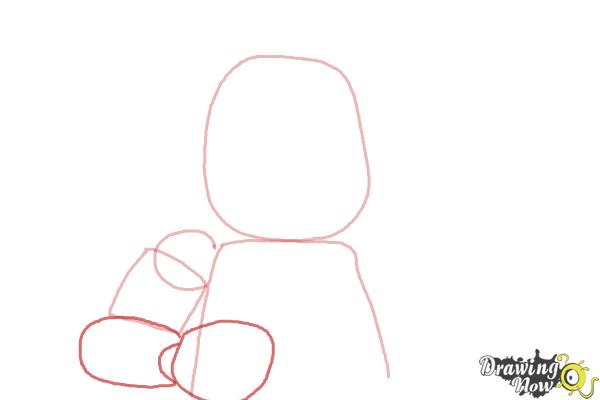 Step 3 - Add an oval shape just below his upper arm and a bigger rounded shape for his hand.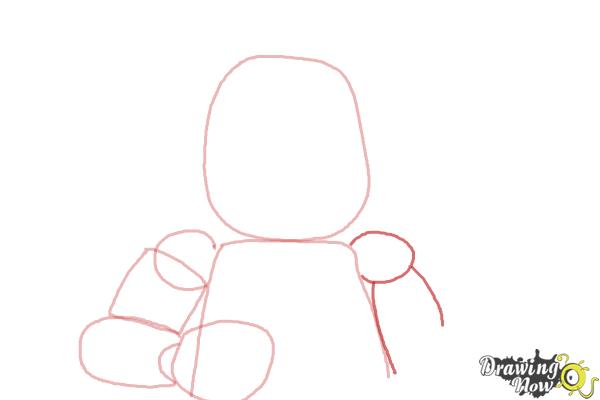 Step 4 - Draw another circle for his other shoulder and add two lines for his arm.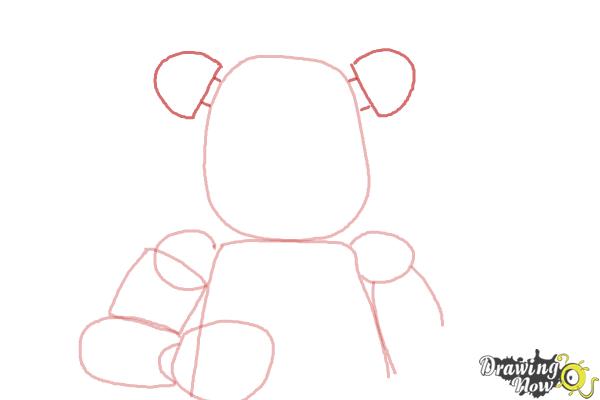 Step 5 - Sketch two half circles on the sides of his head and connect them with two short lines.
Step 6 - Add his hat by drawing a short rounded shape and a taller one above it.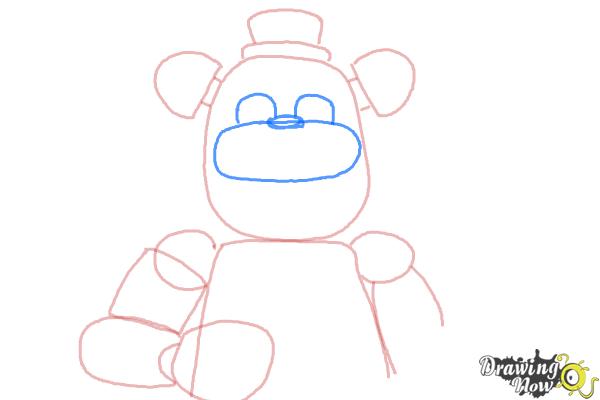 Step 7 - In the center of his face draw a horizontal oval shape, add two half circles on top for the eyes and add a small nose in the middle.
Step 8 - Add his eyebrows and another two half circles inside his ears.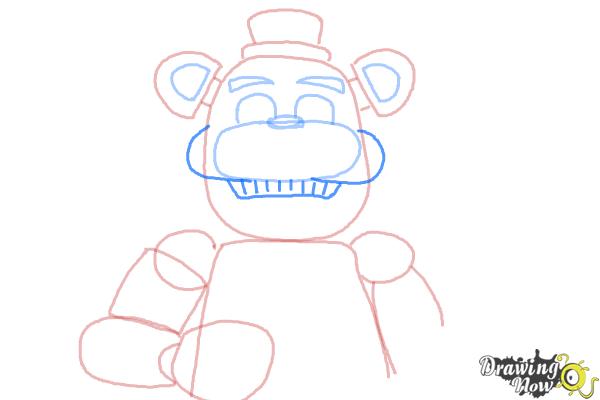 Step 9 - Keep drawing his mouth by adding two curved lines on the sides and a trapezoid shape under, draw 8 vertical lines inside.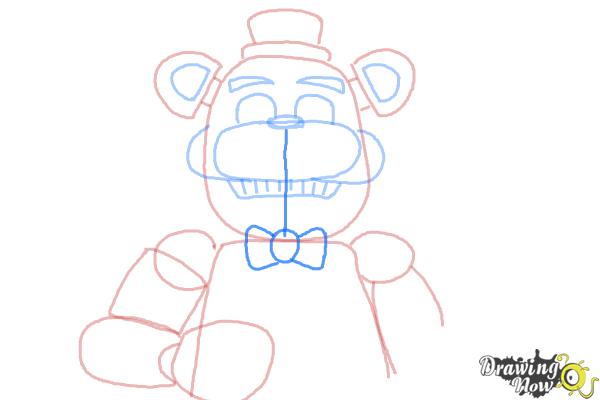 Step 10 - Add his bow tie, draw a circle and two rounded rectangles on the sides, add a vertical line from his nose until the bow tie.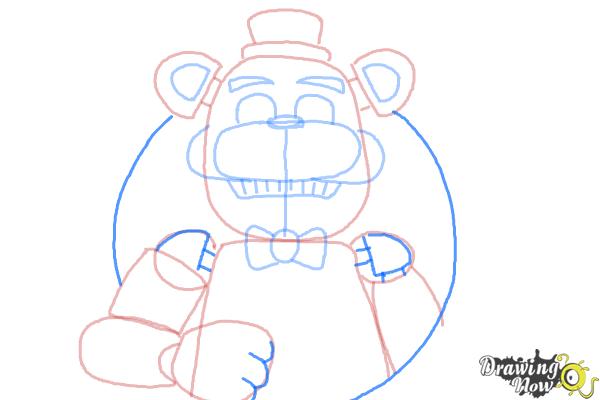 Step 11 - Add more details for his shoulders, draw three fingers and a circle line that start from his ears.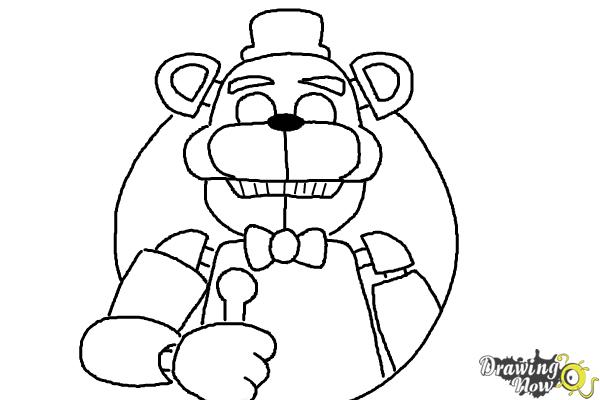 Step 12 - Draw a microphone in his hand and trace your guidelines with a black marker.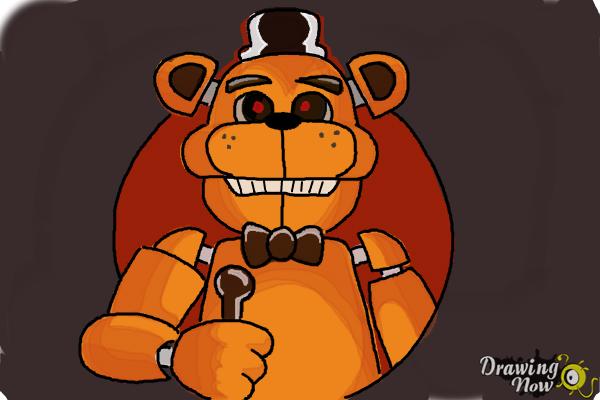 Step 13 - For the coloring part you can follow the shadings I used, especially in his hat bow tie and microphone.