26,158
August 7, 2023 (Added)
0 (Comments)
SpongeBob SquarePants, the cheerful and iconic cartoon character from the beloved TV series, has won the hearts of audiences worldwide. If you're a fan of this lovable sea sponge and want to bring him...
Show More
Show Less

Step 1 - Begin by drawing the basic shapes that make up SpongeBob's structure. Draw a large rectangular shape for his body.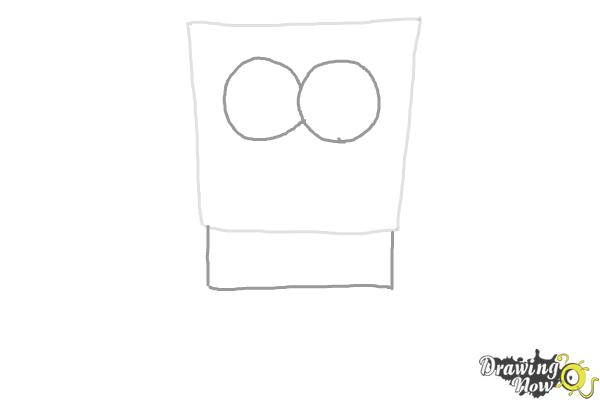 Step 2 - Next, draw two large ovals and a rectangle for the pants.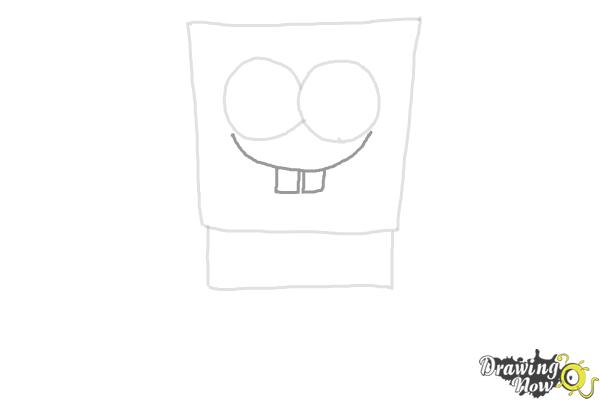 Step 3 - Draw a slightly curved line below the eyes to create his smiling mouth and two teeth.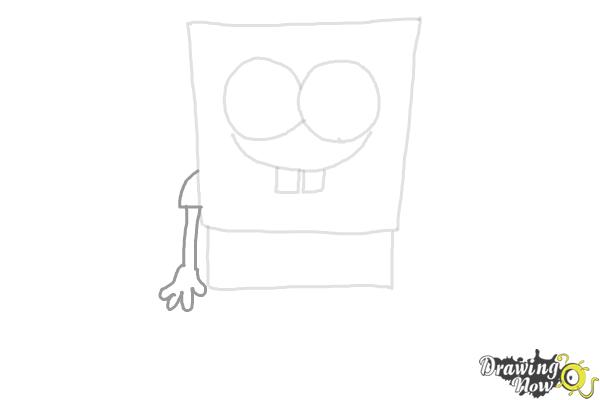 Step 4 - Draw one arm and hand, notice the length of the arm.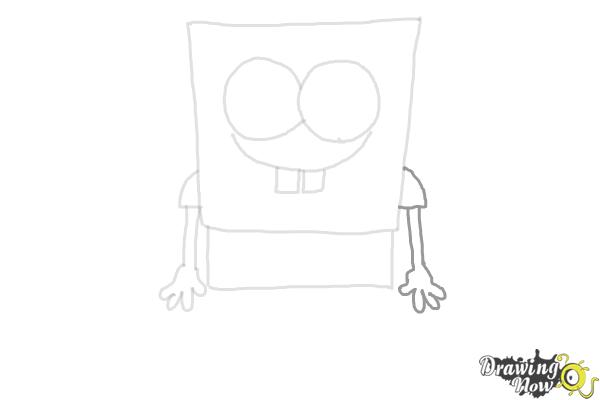 Step 5 - Draw another arm and hand, the same length as the one before.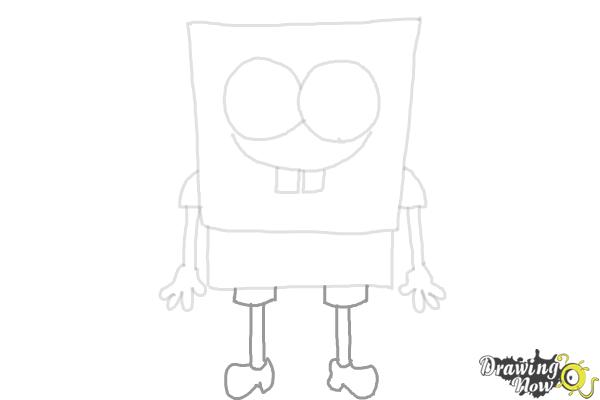 Step 6 - Draw Spongebob's legs and boots.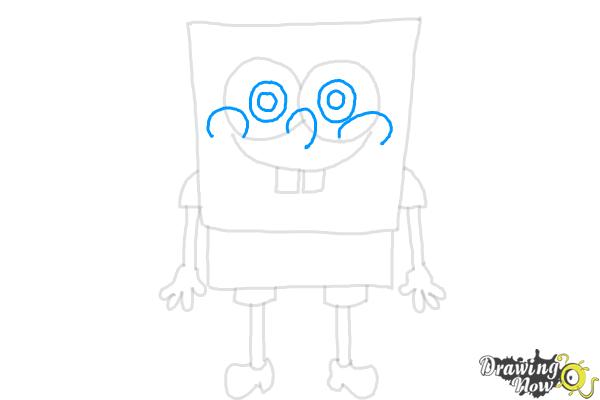 Step 7 - Sketch his eyes, nose and cheeks.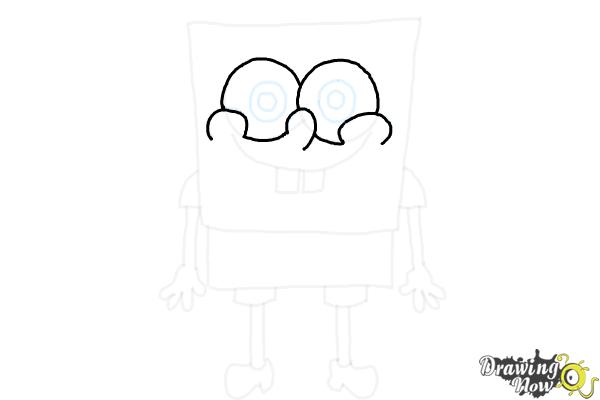 Step 8 - We can now start outlining our drawing, start with Spongebob's eyes, nose and cheeks.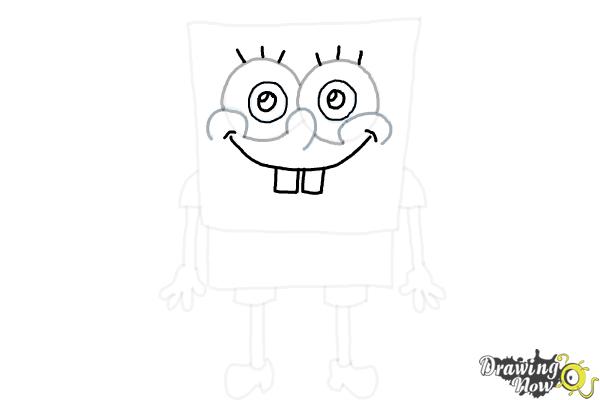 Step 9 - Continue adding more details to his face, draw the pupils, and outline his mouth and eyelashes.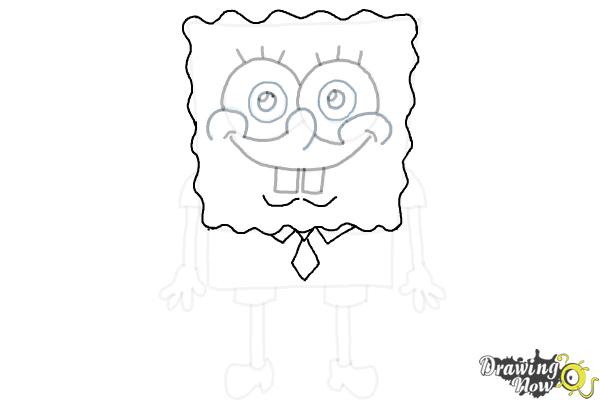 Step 10 - Draw a wavy line for his body and add his tie below.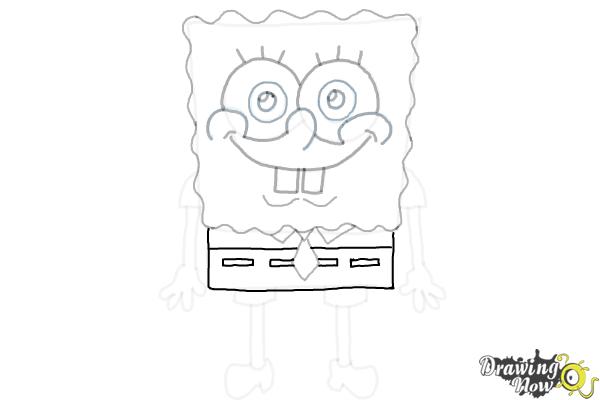 Step 11 - Draw Spongebob's pants and add more details at the bottom part.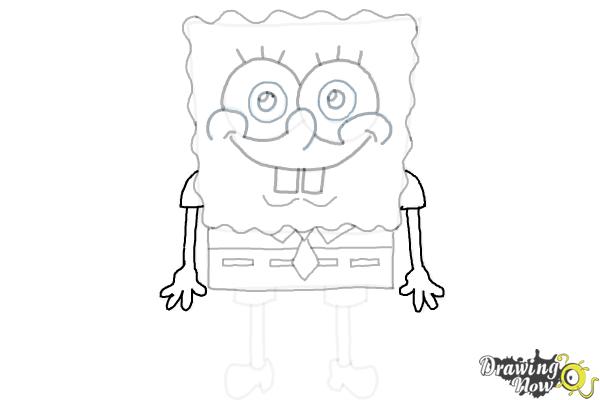 Step 12 - Outline his arms and hands.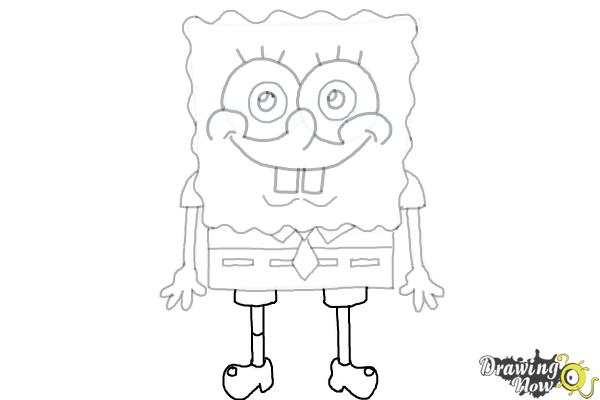 Step 13 - Draw his legs and shoes.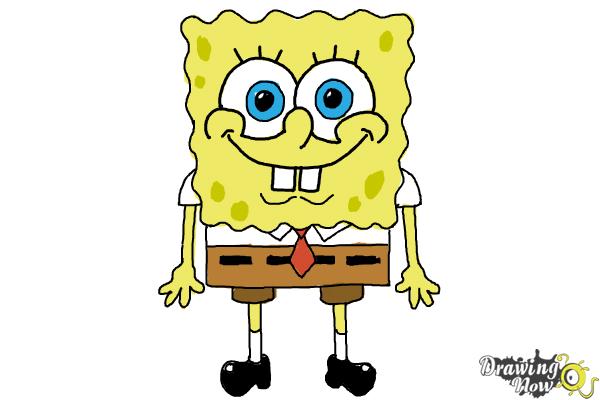 Step 14 - Color your Spongerbob drawing.