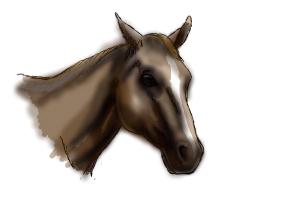 26,989
July 29, 2016 (Added)
4 (Comments)
The face and head are the most sensitive of horse body parts. When you first start with horses be aw...
Show More
Show Less

Step 1 - Start drawing with a pencil and draw an oval shape for the horse's face.
Step 2 - Sketch the outer shape, use the oval shape to help you place correctly the jaw and mouth. Keep in mind the position of the eye at the upper right side.
Step 3 - Draw the eye at the same height of the bump we did before. Add a nostril at the bottom.
Step 4 - Draw the horse's neck, see where the lower part is touching the jaw line.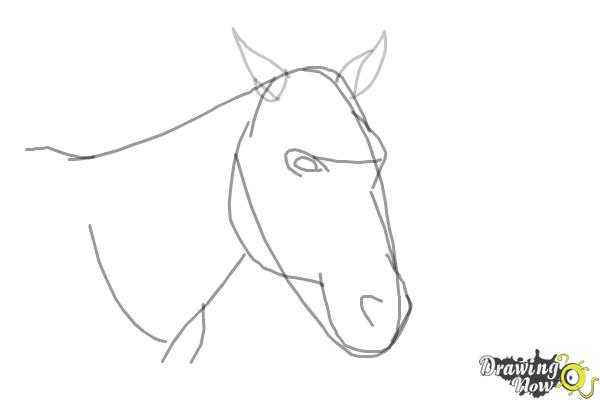 Step 5 - Draw two ears on the upper side of the horse's head.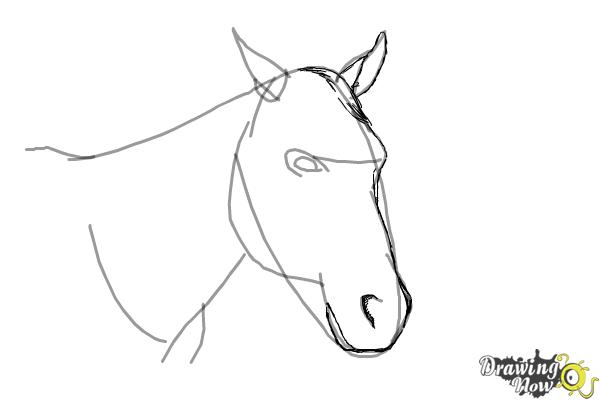 Step 6 - Using a marker or a black pen draw more details the right side of his face.
Step 7 - Do the same on the left side, follow your pencil guidelines,
Step 8 - A few more details to his eye and below the eye add some sketchy lines.
Step 9 - Color your drawing, you can add some shading around his eyes and neck to give your drawing a more realistic look.