205,601
August 1, 2015 (Added)
0 (Comments)
Have you even wanted to draw a dragon and didn't know how? Now you can, just follow the simple steps...
Show More
Show Less

Step 1 - Start with a pencil and draw an upside down egg shape for the head and another rounded line for the body.
Step 2 - Draw another two rounded shapes for the legs and add a line at the bottom just under the body.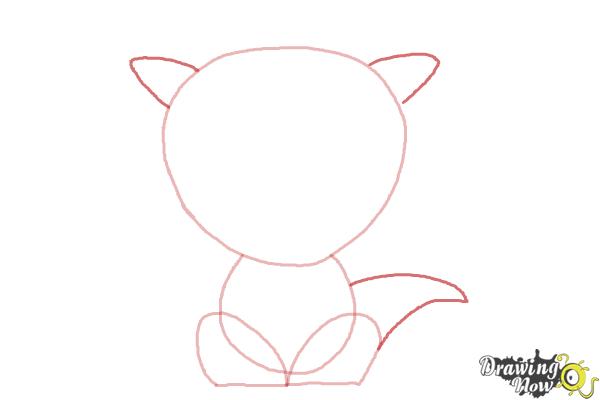 Step 3 - Sketch the tail, start with a curved line from the middle of the body and connect it with another line to the leg. Continue with sketching the ears on the sides of the head.
Step 4 - Draw two horns close to the ears and add three rounded spines, start with a big spine at the center of the head and draw two more smaller ones next to it.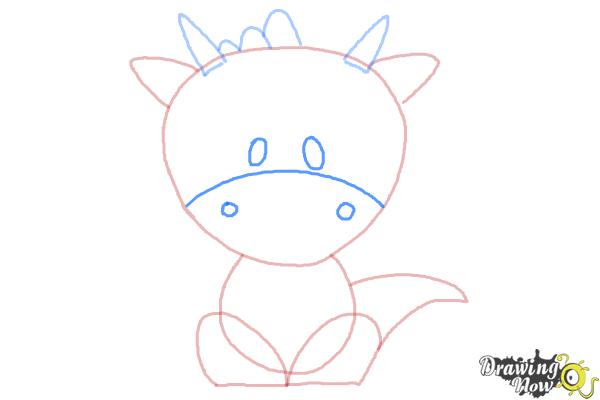 Step 5 - Draw a curved line at the lower part of the face, add two ellipses for the eyes above the line and two smaller circles for the nostrils under.
Step 6 - Add one wing, start with elongated shapes and connect them with curved lines, the wing starts just below the nostrils we drew before and ends just above the leg.
Step 7 - Draw the other wing the same we did in the previous step and add three cute spines on the tail.
Step 8 - Draw the hands and arms, start with two circles in the middle of the body for the hands and add two more elongated shapes for the arms.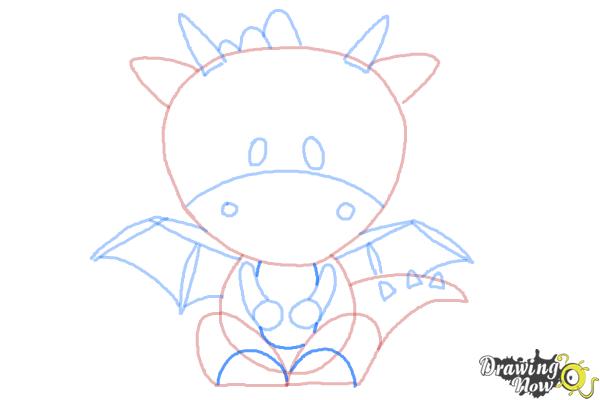 Step 9 - Add two curved lines for the legs and more lines for the body.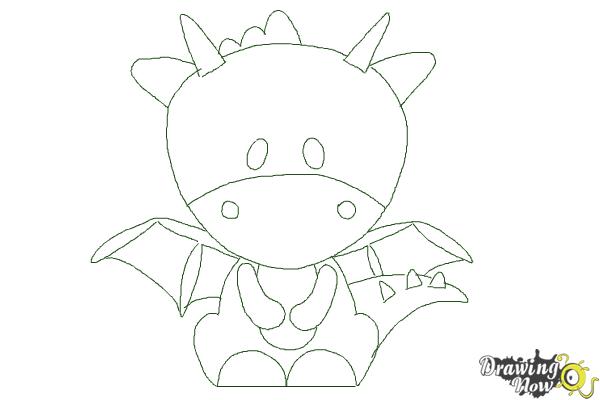 Step 10 - Outline your drawing with a black pen or marker and erase the guidelines after.
Step 11 - Color your drawing, see where I added some white lighting to give the dragon a 3D look.