67,447
August 24, 2015 (Added)
0 (Comments)
Let us try to do an animal cartoon drawing today for kids! We will sketch all the steps for us to fo...
Show More
Show Less

Step 1 - Start with a pencil and draw a circle and a rounded rectangle for the horse's head.
Step 2 - Add two circles below the head for the horse's body, notice that the circle on the left is bigger.
Step 3 - Connect the circles together to create the horses neck and body.
Step 4 - Draw the front legs using two elongated shapes with a wider part at the end.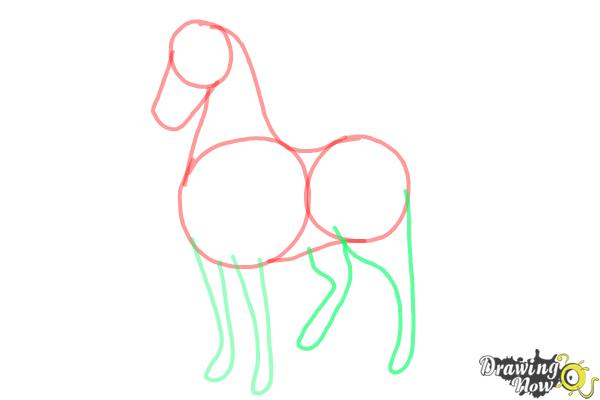 Step 5 - Draw the rear legs, start with the one on the right, use the circle we were drawing before to determine the width of the leg.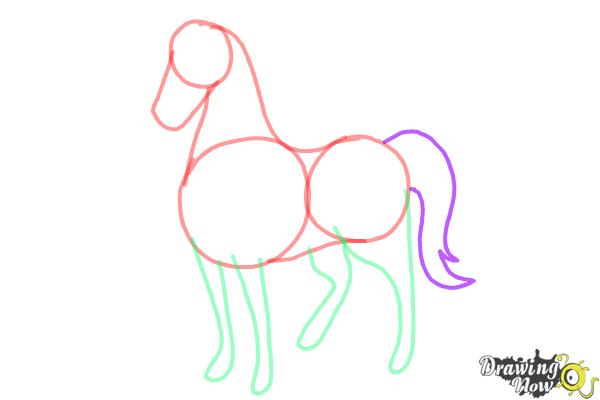 Step 6 - Draw the horse's tail, also here you can use the circle to get the right proportions.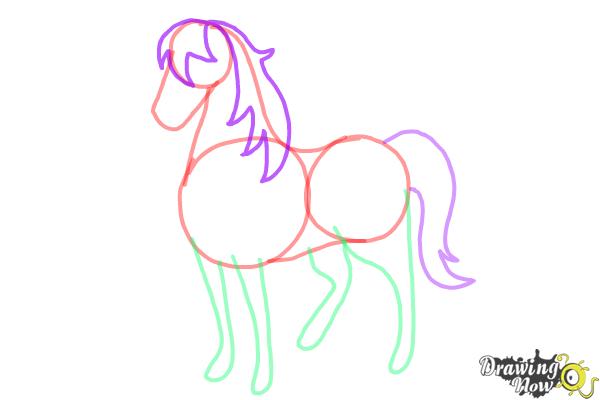 Step 7 - Draw the mane using spiky shapes covering half of his neck and face.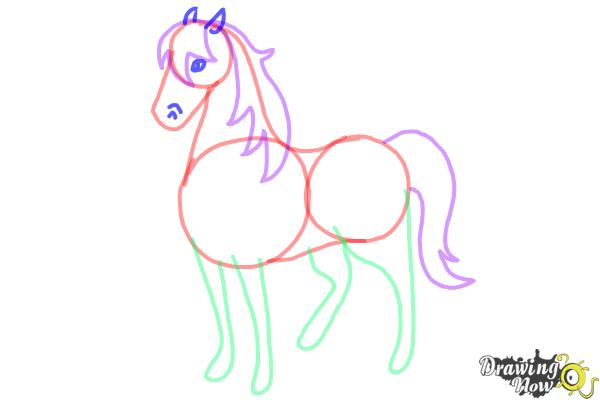 Step 8 - Add an eye between the mane, the nostril and two ears.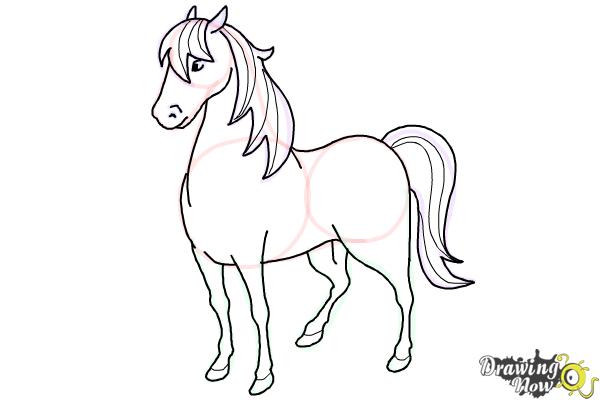 Step 9 - Trace over your pencil sketches with a sharpie. You can add a few of more lines to his tail and mane.
Step 10 - Great job! color your drawing and share it with family and friends.